Welcome to the Books for Teens 2022 Catalog!
Read on to see all that 2022 has in store, including swoony romances, enchanting fantasies, intriguing mysteries, and much more!
Follow us on Twitter (@MacmillanLib) for all book-related news, on Instagram (@Macmillan_Lib) for pretty pictures of books, and read our candid "Day's YA" reviews of upcoming and backlist YA titles.
Click here to view the Edelweiss catalog of these titles.
Winter 2022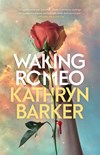 WAKING ROMEO by Kathryn Barker
9781250174109
1/4/22
Flatiron Books
Ages 12-18
A spectacularly genre-bending retelling of Romeo and Juliet that asks the big questions about true love, fate, and time travel.
Year: 2083. Location: London. Mission: Wake Romeo.
Can Jules wake Romeo—and rewrite her future?
WHEN YOU GET THE CHANCE by Emma Lord
9781250783349
1/4/22
Wednesday Books
Ages 12-18
An effervescent, endearing, joyful contemporary romance of one young woman searching for her birth mother one summer, by New York Times bestselling author Emma Lord.
YOU HAVE A MATCH by Emma Lord will be available in trade paperback on 1/4/22.
COLD THE NIGHT, FAST THE WOLVES by Meg Long
9781250785060
1/11/22
Wednesday Books
Ages 12-18
A captivating debut about survival, found family, and the bond between a girl and a wolf that delivers a fresh twist on classic survival stories and frontier myths. Sena Korhosen must compete in a sled race on her frozen planet in order to flee, but the tundra is a treacherous place, and as the race unfolds and their lives are threatened at every turn, Sena starts to question whether she and Iska together are strong enough to get them all out alive.
PERFECT FIFTHS by Megan McCafferty
9781250781871
1/18/22
Wednesday Books
Ages 13-18
The fifth and final book in the beloved, New York Times bestselling series—now with a new foreword by Rebecca Serle. Readers have followed Jessica through every step (and misstep) from her life as a high schooler, to her years in college, and a twenty-something stumbling towards adulthood. In the hilarious and satisfying conclusion to the Jessica Darling series, readers will finally get a peek inside the mind of Marcus Flutie, with a finale perfect in its imperfections.
ANATOMY: A Love Story by Dana Schwartz
9781250774156
1/18/22
Wednesday Books
Ages 13-18
A gothic tale full of mystery and romance about a willful female surgeon, a resurrection man who sells bodies for a living, and the buried secrets they must uncover together.
THESE DEADLY GAMES by Diana Urban
9781250797193
2/1/22
Wednesday Books
Ages 14-18
A must-read, propulsive YA thriller with deadly stakes, stunning twists, and a shocking ending you'll never forget. Crystal's little sister has been kidnapped, and the kidnapper is playing games with her. If Crystal wins the game, she gets her sister back, but if she refuses, she risks losing her sister forever. Diana Urban's sophomore novel will keep you riveted until the final twist is revealed.
EVERYTHING THAT BURNS by Gita Trelease will be available in trade paperback on 2/8/22.
RECLAIM THE STARS: Seventeen Tales Across Realms & Space by Zoraida Córdova
9781250790637
2/15/22
Wednesday Books
Ages 12-18
Seventeen fantasy and science fiction short stories from leading voices in the Latin American diaspora, including Daniel José Older, Anna-Marie McLemore, Mark Oshiro, Romina Garber, Isabel Ibañez, and more!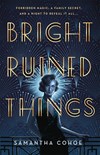 BRIGHT RUINED THINGS by Samantha Cohoe
9781250768841
2/15/22
Wednesday Books
Ages 13-18
Set over the course of one day, a girl realizes her life on a glittering, magical island isn't what it seems in a 1920s-set fantasy, inspired by The Tempest.
FULL FLIGHT by Ashley Schumacher
9781250779786
2/22/22
Wednesday Books
Ages 12-18
A heartbreaking novel about finding your first love and what happens when it's over too soon. When Anna's strict parents forbid her from seeing the school rebel, Weston, Anna and Weston learn what it truly means to fight for something they love. With the marching band contest nearing and the two falling hard for one another, the unthinkable happens, and Anna is left grappling for a way forward without Weston.
EDGEWOOD by Kristen Ciccarelli
9781250821522
3/1/22
Wednesday Books
Ages 13-18
Internationally bestselling author Kristen Ciccarelli weaves an epic love story of a girl forced to return to the home she's left behind in order to break a terrible curse. With the help of a handsome and brooding tithe collector, a surly blacksmith, and a lost childhood friend, Emeline sets out to not only save her grandfather's life, but to right past wrongs, and in the process, discover her true voice.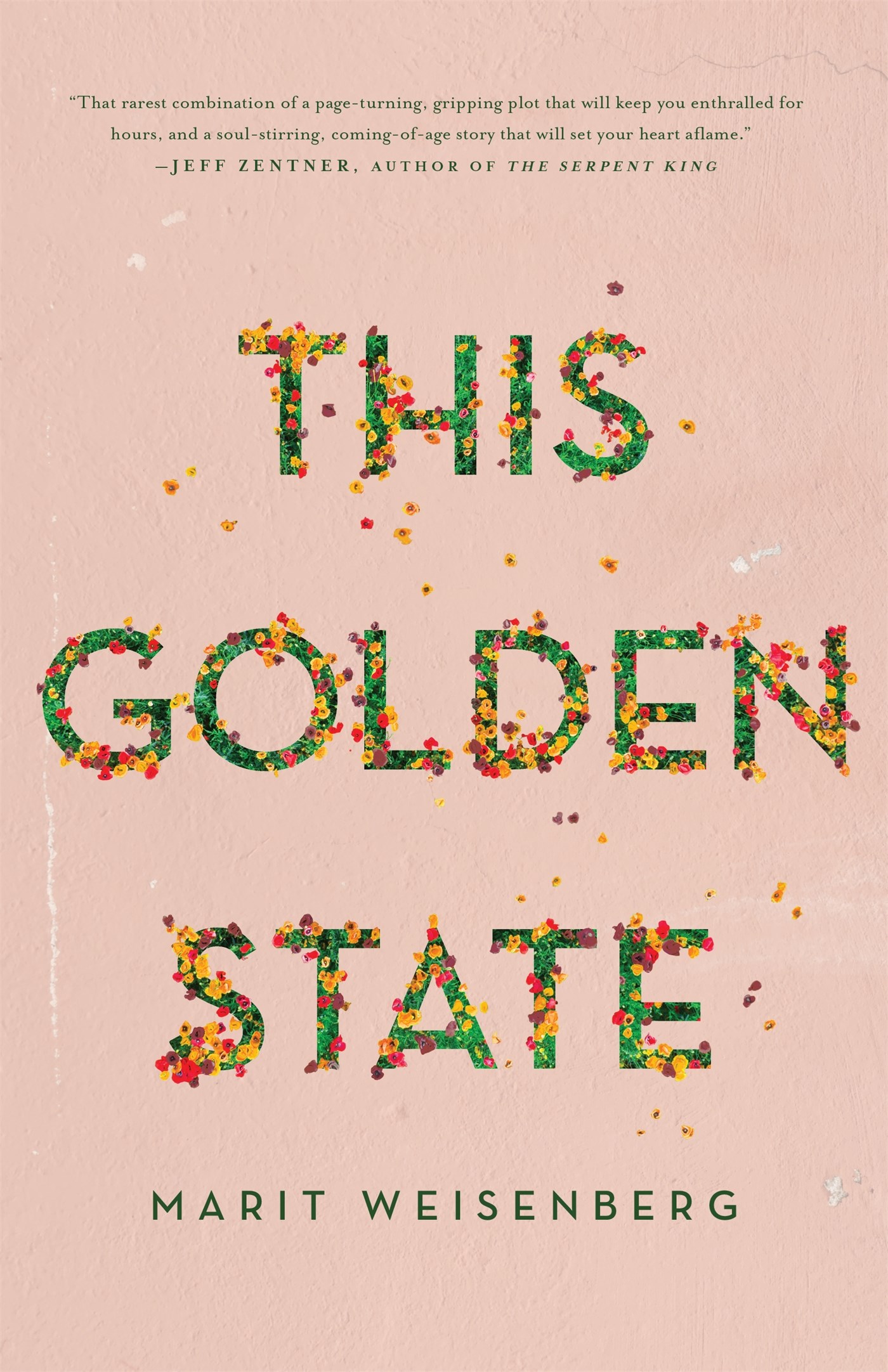 THIS GOLDEN STATE by Marit Weisenberg
9781250786272
3/1/22
Flatiron Books
Ages 12-18
A propulsive, breakout novel following a family on the run, a restless teenage daughter hungry for the truth, and the simple DNA test that threatens their carefully crafted world. Determined to protect her family but desperate for more information, Poppy must ask: How much of herself does she owe her family? And is it a betrayal to find her own place in the world?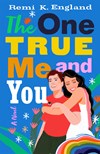 THE ONE TRUE ME AND YOU by Remi K. England
9781250814869
3/1/22
Wednesday Books
Ages 12-18
"A breezy, snappy story about fandom, friendships, and being true to yourself, even if that might be a little scary." —TJ Klune
When Teagan and Kay bump into one another the first night of the con, sparks fly. But if they're spotted, the safe space of the con will be shattered, and all their secrets will follow them home. The risks are great… but could the reward of embracing their true selves be worth it?
DAUGHTER by Kate McLaughlin
9781250817440
3/8/22
Wednesday Books
Ages 13-18
A gritty but hopeful novel in which a notorious serial killer will only give the names of his remaining victims to the daughter he barely knows.
A FAR WILDER MAGIC by Allison Saft
9781250623652
3/8/22
Wednesday Books
Ages 14-18
A romantic YA fantasy perfect for fans of Erin A. Craig and Margaret Rogerson, about two people who find themselves competing for glory—and each other's hearts—in a magical fox hunt.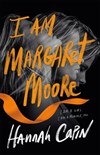 I AM MARGARET MOORE by Hannah Capin
9781250239570
3/15/21
Wednesday Books
Ages 14-18
Four friends are excited about the summer ahead of them, until the events of the previous year come back to haunt them in this twisty paranormal thriller.
THAT WAY MADNESS LIES by Dahlia Adler will be available in trade paperback on 3/15/22.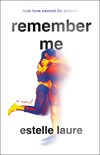 REMEMBER ME by Estelle Laure
9781250261939
3/22/22
Wednesday Books
Ages 13-18
If you could erase all of your painful memories, would you? REMEMBER ME is the bold and beautiful story of a girl who must find the courage to face the demons of her past and reclaim her loved ones—even if it ruins her.
BLESSED MONSTERS by Emily A. Duncan will be available in trade paperback on 3/29/22.
ALL THE BEST LIARS by Amelia Kahaney
9781250312709
4/5/22
Flatiron Books
Ages 14-18
A dark, modern psychological thriller and coming-of-age about obsession, manipulation, and the intensity of those first friendships that take hold of you and never let go.
OMENS BITE by P.C. + Kristin Cast
9781250765666
4/5/22
Wednesday Books
Ages 12-18
The second book in a brand new trilogy about twin witches from powerhouse duo P.C. and Kristin Cast! When it comes to breaking the curse, Mercy and Hunter's bonds are put to the ultimate test.
THIS MAY END BADLY by Samantha Markum
9781250799180
4/12/22
Wednesday Books
Ages 13-18
When a high stakes boarding school prank war leads to a fake dating scheme, two teens must decide if they are ready to take the ultimate risk—falling in love.
PERFECT ON PAPER by Sophie Gonzales will be available in trade paperback on 4/19/22.
VEIL by Dylan Farrow
9781250235930
4/26/22
Wednesday Books
Ages 14-18
The second book in Dylan Farrow's thrilling fantasy series! Shae sets out to the mysterious land of Gondal—a place forbidden to mention and resigned to myth—in search of a dangerous magical book that could alter the fabric of the world. In a world shrouded in lies, Shae is desperate for answers and to restore peace, but who will lift the veil?
HUSH by Dylan Farrow will be available in trade paperback on 4/26/22.
ANNA K AWAY by Jenny Lee will be available in trade paperback on 4/26/22.
Spring 2022
I KISSED SHARA WHEELER by Casey McQuiston
9781250244451
5/3/22
Wednesday Books
Ages 13-18
From the New York Times bestselling author of ONE LAST STOP and RED, WHITE & ROYAL BLUE comes a fierce, funny, and frank young adult novel about breaking the rules, getting messy, and finding love in unexpected places.
TOKYO EVER AFTER by Emiko Jean will be available in trade paperback on 5/3/22.
PRIMAL ANIMALS by Julia Lynn Rubin
9781250757296
5/24/22
Wednesday Books
Ages 14-18
WILDER GIRLS meets THE FEMALE OF THE SPECIES: a girl gets sucked into a secret society at an elite summer program, with deadly consequences.
TROUBLE GIRLS by Julia Lynn Rubin will be available in trade paperback on 5/24/22.
TOGETHER WE BURN by Isabel Ibañez
9781250803351
5/31/22
Wednesday Books
Ages 13-18
An ancient city plagued by dragons. A flamenco dancer determined to save her ancestral home. A dragon hunter refusing to teach her his ways. They don't want each other, but they need each other, and without him her world will burn. A lush, enchanting standalone fantasy inspired by medieval Spain, filled with romance, adventure and just the right amount of danger!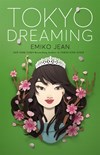 TOKYO DREAMING by Emiko Jean
9781250766632
5/31/22
Flatiron Books
Ages 12-18
Return to Tokyo for a royal wedding in the sequel to the New York Times bestseller TOKYO EVER AFTER! Izumi will do anything to help her parents get their happily ever after, but what if playing the perfect princess means giving up her own? Can she find a way to forge her own path and follow her heart?
HOME FIELD ADVANTAGE by Dahlia Adler
9781250765840
6/7/22
Wednesday Books
Ages 13-18
In this sweet and funny new f/f romance from the author of COOL FOR THE SUMMER, a cheerleader and the school's newest quarterback are playing to win, but might lose their hearts in the process.
THIS VICIOUS GRACE by Emily Thiede
9781250794055
6/28/22
Wednesday Books
Ages 13-18
SERPENT & DOVE meets The Bodyguard in this romantic, thrilling debut fantasy where one girl's magic can save—or it can kill.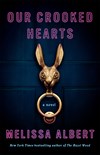 OUR CROOKED HEARTS by Melissa Albert
9781250826367
6/28/22
Flatiron Books
Ages 14-18
Secrets. Lies. Super-bad choices. Witchcraft. This is OUR CROOKED HEARTS, a darkly gripping contemporary fantasy from the New York Times bestselling author of THE HAZEL WOOD, Melissa Albert.
THE CHARMED LIST by Julie Abe
9781250830098
7/5/22
Wednesday Books
Ages 13-18
Sabrina the Teenage Witch meets Jenny Han in this magical romantic comedy about two former friends turned enemies forced together on a summer road trip. In THE CHARMED LIST, Julie Abe sweeps readers away to a secret magical world, complete with cupcakes and tea with added sparks of joy, and an enchanted cottage where you can dance under the stars.
WAKE THE BONES by Elizabeth Kilcoyne
9781250790828
7/12/22
Wednesday Books
Ages 13-18
Melissa Albert meets Laura Ruby in this magnetic Southern Gothic debut inspired by Appalachian folklore. Elizabeth Kilcoyne's debut is dark and atmospheric, about the complicated feelings that arise when the place you call home becomes hostile.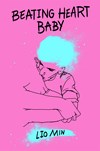 BEATING HEART BABY by Lio Min
9781250819093
7/26/22
Flatiron Books
Ages 14-18
A tender best friends to enemies to lovers story with AAPI leads, celebrating first love, second chances, indie rock, and transitions of all kinds.
ACCOMPLISHED: A Georgie Darcy Novel by Amanda Quain
9781250817815
7/26/22
Wednesday Books
Ages 13-18
Georgiana Darcy gets the spotlight she deserves in this sparkling Pride & Prejudice retelling, featuring a healthy dose of marching band romance, banter, and Charles Bingley as a ripped frat boy.
LONG STORY SHORT by Serena Kaylor
9781250818416
7/26/22
Wednesday Books
Ages 14-18
A debut YA rom-com about an awkward math genius who finds herself out of her element at a theater camp, where she learns about friendship, love, and how to be herself.
THE STARS BETWEEN US by Cristin Terrill
9781250783769
8/2/22
Wednesday Books
Ages 14-18
A YA novel set in a glittering new world, about a girl who discovers that behind the glamor and romance of high society, the world is teeming with conspiracies, secrets, and murder.
THE BRONZED BEASTS by Roshani Chokshi will be available in trade paperback on 8/2/22.
Distribution Titles: Page Street Kids, Wattpad Books, & Entangled: Teen
THE HELHEIM PRINCESS by Tiana Warner
9781649371485
1/4/22
Entangled: Teen
Ages 14+
BLACKOUT by K. Monroe
9781989365731
1/25/22
Wattpad Books
Ages 14+
ANYTHING BUT FINE by Tobias Madden
9781645674382
1/25/22
Page Street Kids
Ages 14+
FORWARD MARCH by Skye Quinlan
9781645674405
2/1/22
Page Street Kids
Ages 14+
COURT by Tracy Wolff
9781649370600
2/1/22
Entangled: Teen
Ages 14-18
CROSSING THE LINE by Lynn Rush and Kelly Anne Blount
9781649371515
2/1/22
Entangled: Teen
Ages 14+
FLOAT by Kate Marchant
9781989365977
2/22/22
Wattpad Books
Ages 12+
GASLIGHT by Rachael Rose
9781989365618
3/29/22
Wattpad Books
Ages 14+
BELLE MORTE by Bella Higgin
9781989365892
4/5/22
Wattpad Books
Ages 14+
THE QUEEN IS DEAD by Abigail Owen
9781649371522
4/5/22
Entangled: Teen
Ages 14+
HOW TO BE THE BEST THIRD WHEEL by Loridee De Villa
9781777290085
5/3/22
Wattpad Books
Ages 12+
NOT GOOD FOR MAIDENS by Tori Bovalino
9781645674665
5/3/22
Page Street Kids
Ages 14+
SPARK OF ASH by Molly E. Lee
9781649371737
5/3/22
Entangled: Teen
Ages 14-18
CHARM by Tracy Wolff
9781649371492
5/3/22
Entangled: Teen
Ages 14-18
WIND DAUGHTER by Joanna Ruth Meyer
9781645674368
5/17/22
Page Street Kids
Ages 14+
A FURRY FAUX PAW by Jessica Kara
9781645675266
5/24/22
Page Street Kids
Ages 14+
RELIC AND RUIN by Wendii McIver
9781989365359
6/7/22
Wattpad Books
Ages 14+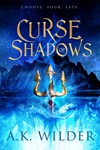 CURSE OF SHADOWS by A.K. Wilder
9781649371089
6/7/22
Entangled: Teen
Ages 14-18
THE GRAVITY OF MISSING THINGS by Marisa Urgo
9781649372178
6/7/22
Entangled: Teen
Ages 14-18
THE COMEDIENNE'S GUIDE TO PRIDE by Hayli Thomson
9781645675365
6/14/22
Page Street Kids
Ages 14+
STEALING INFINITY by Alyson Noël
9781649371508
6/28/22
Entangled: Teen
Ages 14-18
SWEETHEART by Cookie O'Gorman
9781649372185
7/26/22
Entangled: Teen
Ages 14-18
A SUCKER FOR YOU by Marlene Perez
9781649370112
8/2/22
Entangled: Teen
Ages 14+