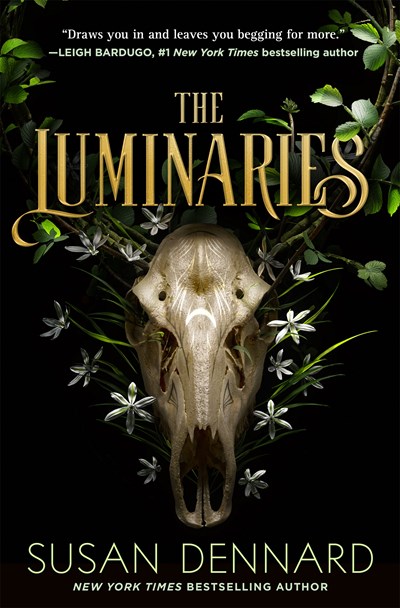 THE LUMINARIES by Susan Dennard
9781250194046
11/1/2022
Tor Teen
Ages 13-18
E-galley available on Edelweiss
Winnie Wednesday lives in Hemlock Falls, a town located on the edge of a forest inhabited by nightmares. The residents of Hemlock Falls are tasked with hunting the nightmares and keeping them from entering the real world.
When Winnie and her family are cast out from the town because of her father's traitorous actions, Winnie knows that the only way to get back in the town's good graces is to become a hunter, so she ventures into the forest. But what she finds there is way more than she bargained for. As one white lie about what happened in the forest spirals into more lies, Winnie finds herself in over her head as she tries to protect her town, her family, and herself.
Full of adventure, mystery, and just a hint of romance (with a whole lot of banter), this series-opener is the perfect spooky book to kick off the Fall season. The creepy forest and the terrifying monsters within drew me in and kept me on edge page after page. And Winnie is a fierce heroine who you will be rooting for from the beginning, despite her missteps. I'd recommend THE LUMINARIES to fans of the supernatural forces in Stranger Things, the creepy small-town vibes of Riverdale, and the strange, mystical creatures of CITY OF BONES. You may want to read this one with the lights on.
Happy reading!
<3 Emily
YA Resources:
2022 Books for Teens
Day's YA archives
2022 Adult Books for Teens