We are Macmillan Library!
Are you a librarian? Awesome!
We are here to help.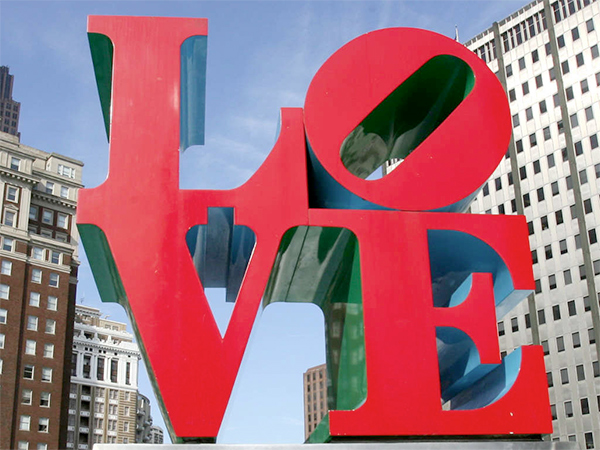 We would LOVE (wink wink) to see you in Philadelphia next week at PLA 2018! We'll be in booth #1607 and at these excellent events.
Happy packing, safe travels & we'll see you soon!
Hugs & kittens,
Talia, Anne & Emily
Biography
PRAIRIE FIRES: The American Dreams of Laura Ingalls Wilder by Caroline Fraser
Poetry
WHEREAS by Layli Long Soldier
John McPhee (DRAFT NO. 4: On the Writing Process) is the recipient of the Ivan Sandrof Lifetime Achievement Award. Named after the first president of the NBCC, the award is given annually to a person or institution, who has, over time, made significant contributions to book culture.
Carmen Maria Machado's debut story collection, HER BODY AND OTHER PARTIES, is the recipient of the fourth annual John Leonard Prize, established to recognize outstanding first books in any genre and named in honor of founding NBCC member John Leonard.
The recipient of the 2017 Nona Balakian Citation for Excellence in Reviewing is Charles Finch. Finch is the author of the Charles Lenox mysteries, including THE WOMAN IN THE WATER and A BEAUTIFUL BLUE DEATH, which was nominated for an Agatha Award and was named one of Library Journal's Best Books of 2007.
To celebrate the forthcoming publication of THE GLASS ROOM (book #5 in the Vera Stanhope series, on sale 4/24 simultaneously in hardcover and trade paperback), Ann Cleeves developed a murder mystery game to be performed at libraries and bookstores!
The script is designed to be read by four actors, and directions on how to stage the event are also included. Plus, Minotaur Books will provide free Ann Cleeves Shetland & Vera books to use as a prizes when you host your murder mystery game!
Click here to download the murder mystery game PDF and email Martin Quinn for more information about book prizes. You can also download a copy of the Shetland murder mystery game here.
Ann will be in the U.S. in late March 2018 to attend Malice Domestic in Maryland, and will do press with Vera TV show star Brenda Blethyn, and events with Louise Penny!
Library Journal pre-pub buzz maven Barbara Hoffert shared her picks for "spring and summer titles you should have on your radar," including these four Macmillan debuts:
SEMIOSIS by Sue Burke
Colonists escaping an environmentally imploding Earth make an emergency landing on a planet they weren't aiming for, and generations of humans grow up there, evolving as they adapt to a new ­environment. "Extraordinary." (LJ 1/18)
THE ITALIAN PARTY by Christina Lynch
In 1956, newlyweds Michael and Scottie Messina arrive in Italy, where Michael will be working for the CIA. His ambitions and their not-government-approved sexuality complicate matters. "Effervescent as spumante; spot-on social commentary." (LJ 11/1/17)
GIRLS BURN BRIGHTER by Shobha Rao
Allied as outsiders, two girls in India become fast friends but are separated by tragedy, with Poornima finally traveling all the way to Seattle to renew her bond with Savitha. "This tale of sacrifice, exploitation, and reclamation is not to be missed." (LJ 1/18) readmoreremove
Happy #BookBday to stories about families and all things literary, weird, and wonderful:
THE MERRY SPINSTER: Tales of Everyday Horror by Mallory Ortberg
A "Most Anticipated Book of 2018" with two starred reviews! "Unlike most modern versions of fairy tales, Ortberg's sly, scathing renditions avoid clichés and self-referential edginess, and instead strike directly at the heart. The book brings the shock of the new and the shock of recognition into play at the same time; it's a tour de force of skill, daring, and hard-earned bravura." — Publishers Weekly, starred review
THE PARKING LOT ATTENDANT by Nafkote Tamirat
A Publishers Weekly Spring 2018 Literary Fiction Pick & Anticipated Debut! A mesmerizing, indelible coming-of-age story about a girl in Boston's tightly-knit Ethiopian community who falls under the spell of a charismatic hustler out to change the world. "Tamirat's wonderful debut novel weaves growing pains, immigrant troubles, and moments of biting humor. The unsettling conclusion serves as a perfect ending for this riveting coming-of-age story full of murky motives, deep emotion, and memorable characters." — Publishers Weekly, starred review
WHISKEY by Bruce Holbert
Two starred reviews! Two brothers—fiercely loyal and just plain fierce—are bound together by a series of darkly comedic and hauntingly violent events. "[An] impressive novel… Like Cormac McCarthy, another bard of the modern West's brutality, Holbert finds beauty and cruelty in the land, in the tease and punch of eloquently elliptical dialogue, and in the way humans struggle for love, self-knowledge, and a grip on life. A gut-punch of a bleak family saga that satisfies on many levels." — Kirkus Reviews, starred review
MEMENTO PARK by Mark Sarvas
Two starred reviews! A son learns more about his father than he ever could have imagined when a mysterious piece of art is unexpectedly restored to him. "Because of its scope and deft handling of aspects of identity in matters of love, family, religion, and loss, this literary work is highly recommended to the broadest audience." — Library Journal, starred review
THE FAMILY NEXT DOOR by Sally Hepworth
From the author of LibraryReads pick THE THINGS WE KEEP comes a new suburban drama about desperate mothers, secrets among neighbors, and things women keep hidden. "With jaw-dropping discoveries, and realistic consequences, this novel is not to be missed. Perfect for lovers of BIG LITTLE LIES." — Library Journal, starred review readmoreremove
SHE WOULD BE KING by Wayétu Moore
Available September 11, 2018 from Graywolf Press
Adult Editor's Buzz Panel Selection
Moore's powerful debut novel blends history and magical realism in a reimagining of the dramatic story of Liberia's early years through three unforgettable characters who share an uncommon bond.
SMALL ANIMALS: Parenthood in the Age of Fear by Kim Brooks
Available August 21, 2018 from Flatiron Books
Adult Editor's Buzz Panel Selection
A compelling blend of personal memoir, investigative reporting, and sociological criticism about parenthood and fear—based on a viral essay by an author whose work has been called "striking" (New York Times Book Review) and "beautiful" (National Book Critics Circle).
SADIE by Courtney Summers
Available September 4, 2018 from Wednesday Books
Young Adult Editor's Buzz Panel Selection
A gripping novel about the depth of a sister's love, a missing girl on a journey of revenge, and a Serial-like podcast following the clues she's left behind.
THE ITALIAN PARTY by Christina Lynch
"In her gracefully written debut, as effervescent as spumante, Lynch dramatizes the allure and power of secrets—in politics and marriage—while depicting with sly humor the collision between American do-gooder naïveté and Italian culture. Italophiles and anyone interested in spying and the expat experience (think Chris Pavone's THE EXPATS) will love the spot-on social commentary." — Library Journal, starred review
AFTER ANNA by Lisa Scottoline
Anna is a drop-dead gorgeous sixteen-year-old with a secret dark side and when she turns up dead, all fingers point to her stepfather. "[A] nail-biting domestic thriller…. Filled with plenty of twists and complex characters, this entertaining story builds to a satisfying conclusion." — Publishers Weekly
WAITING FOR TOMORROW by Nathacha Appanah
This compelling novel tracks the complicated relationship of a married couple, who struggle with preserving their separate identities within their relationship, their individual artistic freedoms, and integrity, and how it all relates back to their nanny. "…the characters are complicated and well-drawn and the story immersive." — Publishers Weekly readmoreremove