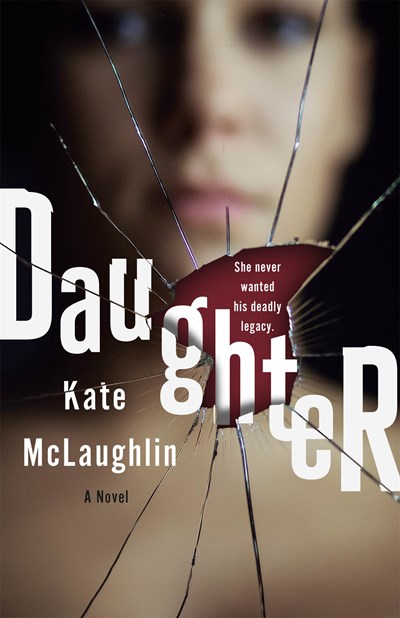 DAUGHTER by Kate McLaughlin
9781250817440
3/8/21
Wednesday Books
Ages 13-18
E-galley available on Edelweiss and NetGalley
Scarlet has spent her whole life living with her overprotective mother who she loves, but also resents for keeping her from having a normal teenage life. She's not allowed to date, have sleepovers, or go to parties. But when an FBI agent shows up on her doorstep, Scarlet suddenly learns why her mother has been so strict all these years. Scarlet's father—who she's never known—is the infamous serial killer Jeffrey Robert Lake. 
Lake was convicted for brutally killing over a dozen girls and has been in prison for years, but the authorities are convinced that there are many other girls out there who were his victims. Now Lake is dying, and he says he'll only reveal the whereabouts of his remaining victims to one person: his daughter.
This haunting and emotional thriller from Kate McLaughlin (author of WHAT UNBREAKABLE LOOKS LIKE) had my heart racing from start to finish. Scarlet's interactions with her father are chilling, as she learns the truth about him and his crimes. And her relationship with her mother is incredibly endearing as it shifts and evolves throughout the book. In addition, there's also a touch of sweet romance, which adds a nice contrast to the gritty serial killer narrative. Though it's certainly dark and disturbing, this novel ultimately offers a message of hope, as Scarlet takes on the task of telling the victims' stories. DAUGHTER is perfect for fans of true-crime, as well as readers of Courtney Summers and Laurie Faria Stolarz. 
"A gripping, thoughtful, and at times disturbing psychological thriller." —Kirkus Reviews
Happy reading!
<3 Emily
YA Resources:
2022 Books for Teens
Day's YA archives
2022 Adult Books for Teens