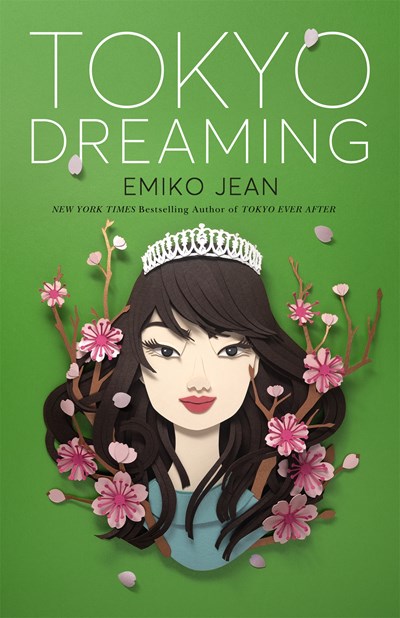 TOKYO DREAMING by Emiko Jean
9781250766632
5/31/22
Flatiron Books
Ages 12-18
E-galley is available on Edelweiss and NetGalley
After suddenly learning her father is the Crown Prince of Japan and upending her life to move to Japan and assume her role as a royal, Izumi Tanaka got her happily ever after at the end of TOKYO EVER AFTER, and now, in the sequel, it's her parents' turn. Izumi's parents have rekindled their old college flame, and now they're engaged, but the Imperial Household Council is less than thrilled with Izumi and her mother's decidedly un-royal upbringing, and won't give the couple the approval they need to move forward with the wedding. 
Now it's Izumi's mom's turn for princess training, to prove to the Council that she is a worthy match for the Crown Prince. Izumi promises she'll do whatever it takes to win the favor of the Council, which means cleaning up her act, big time. But is this new and improved version of Izumi truly her? Can she stay true to herself and her heart while also helping her parents get their happily ever after?
This sequel is just as charming and funny as its predecessor. Izumi is smart, independent, and thoughtful, and her relationship with her parents as she goes to such great lengths in order to secure their happiness is so endearing. I loved watching Izumi discover her place in the world and in her family. Plus, this book is full of absolutely delightful tropes—there's fake dating, a love triangle, and, of course, a happily ever after (or two). Hand TOKYO DREAMING to fans of AMERICAN ROYALS by Katharine McGee, YOU HAVE A MATCH by Emma Lord, and AMERICAN PANDA by Gloria Chao.
"A solid sequel about a princess finding her voice." —Kirkus Reviews
Happy reading!
<3 Emily
YA Resources:
2022 Books for Teens
Day's YA archives
2022 Adult Books for Teens