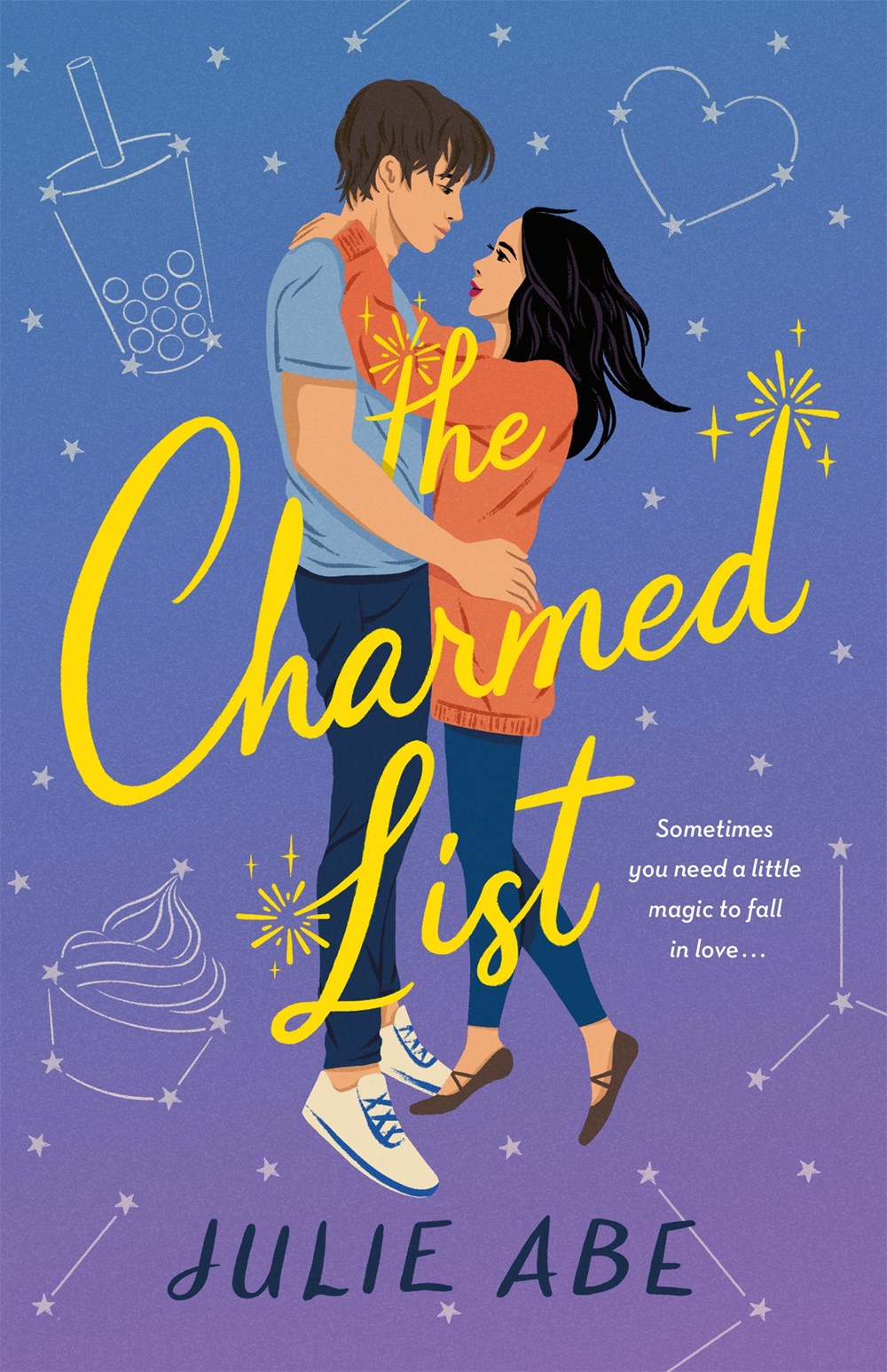 THE CHARMED LIST by Julie Abe
9781250830098
7/5/22
Wednesday Books
Ages 13-18
E-galley available on Edelweiss and NetGalley
Once upon a time, Ellie and Jack were best friends. Until they got to middle school and Jack started treating Ellie differently. Now Ellie's best friend is Lia, and they tell each other everything . . . well, almost everything. The one thing that Ellie can't share with Lia is that she and her family (as well as Jack and his family) have magical powers. No one outside of the magical community can know about it, so Ellie is sworn to secrecy.
It's the summer before senior year and Ellie and Lia are about to embark on a road trip down the coast of California. They're armed with snacks, music, and Ellie's Anti-Wallflower list—a to-do list of thirteen items designed to break Ellie out of her shell. Before they head out, they decide to check a few things off the list, starting with number 4: revenge on Jack Yasuda. Unfortunately, things go terribly wrong, and when Lia finds out about Ellie's biggest secret, Ellie finds herself on her summer road trip with her sworn enemy, Jack, instead of her best friend. There are more than a few bumps along the way, but before she knows it, she just might check off number 13 on her list: fall in love.
This rom-com is as sweet as the milk tea and cupcakes described within its pages. At its heart, the story is as much about friendship as it is about first love, as Lia and Ellie work towards mending their relationship. And the best-friends-to-enemies-to-lovers journey between Ellie and Jack is pure tropey perfection. The magic is relatively small (think an enchantment for a bit of courage, rather than life-altering spells), which keeps things grounded in a contemporary world. Fans of Sabrina the Teenage Witch, TWEET CUTE by Emma Lord, and LOVE & GELATO by Jenna Evans Welch will fall head over heels for THE CHARMED LIST.
"Abe's sweet, fun coming-of-age tale incorporates themes of friendship and family in a beautifully described world with captivating details, including enchantments and secret magical cottages. Rom-com lovers will be charmed by this magical story." —Kirkus Reviews
Happy reading!
<3 Emily
YA Resources:
2022 Books for Teens
Day's YA archives
2022 Adult Books for Teens