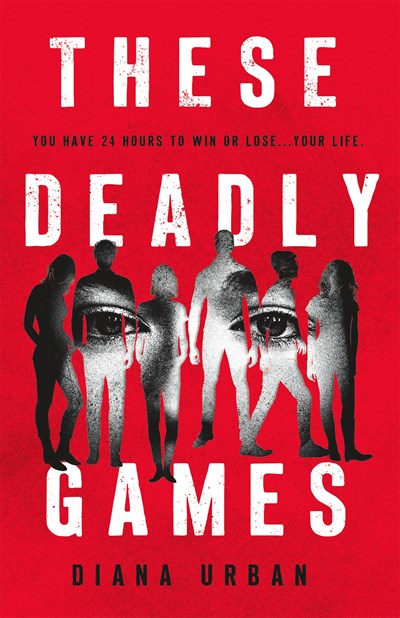 THESE DEADLY GAMES by Diana Urban
9781250797193
2/1/22
Wednesday Books
Ages 14-18
E-galley available on Edelweiss and NetGalley
Let's play a game. You have 24 hours to win. If you break my rules, she dies. If you call the police, she dies. If you tell your parents or anyone else, she dies. Are you ready?
Crystal Donovan lives for games. Especially when the prize money for the MortalDusk tournament is enough to save her family home. So Crystal has to focus on securing her spot on the official tournament team, but then she gets a text on a mysterious app that she knows she didn't download. In it is a picture of her little sister gagged and bound, telling Crystal that if she agrees to play a game and wins, her sister will live. At first, the games are bizarre but simple—steal a test, bake brownies, make a prank call. But then Crystal realizes that each task is meant to hurt her friends, one at a time. As the games get worse and worse and Crystal loses more of the people she loves, she has to come to terms with her past in order to save her sister.
THESE DEADLY GAMES is a heart-pounding, jaw-dropping, nail-biting race against the clock filled with betrayal, danger, and tension. With razor-sharp twists and one impossible challenge after the next, readers are left guessing until the very last page and asking themselves what they would possibly do in Crystal's unimaginable situation. The stakes are through the roof and each page is laced with fast-paced mystery and surprise. This wickedly suspenseful and propulsive story is perfect for fans of ONE OF US IS LYING, A GOOD GIRL'S GUIDE TO MURDER, and THEY WISH THEY WERE US.  
Happy reading!
<3 Samantha
YA Resources:
2021 Books for Teens
2022 Books for Teens
Day's YA archives
2021 Adult Books for Teens
2022 Adult Books for Teens