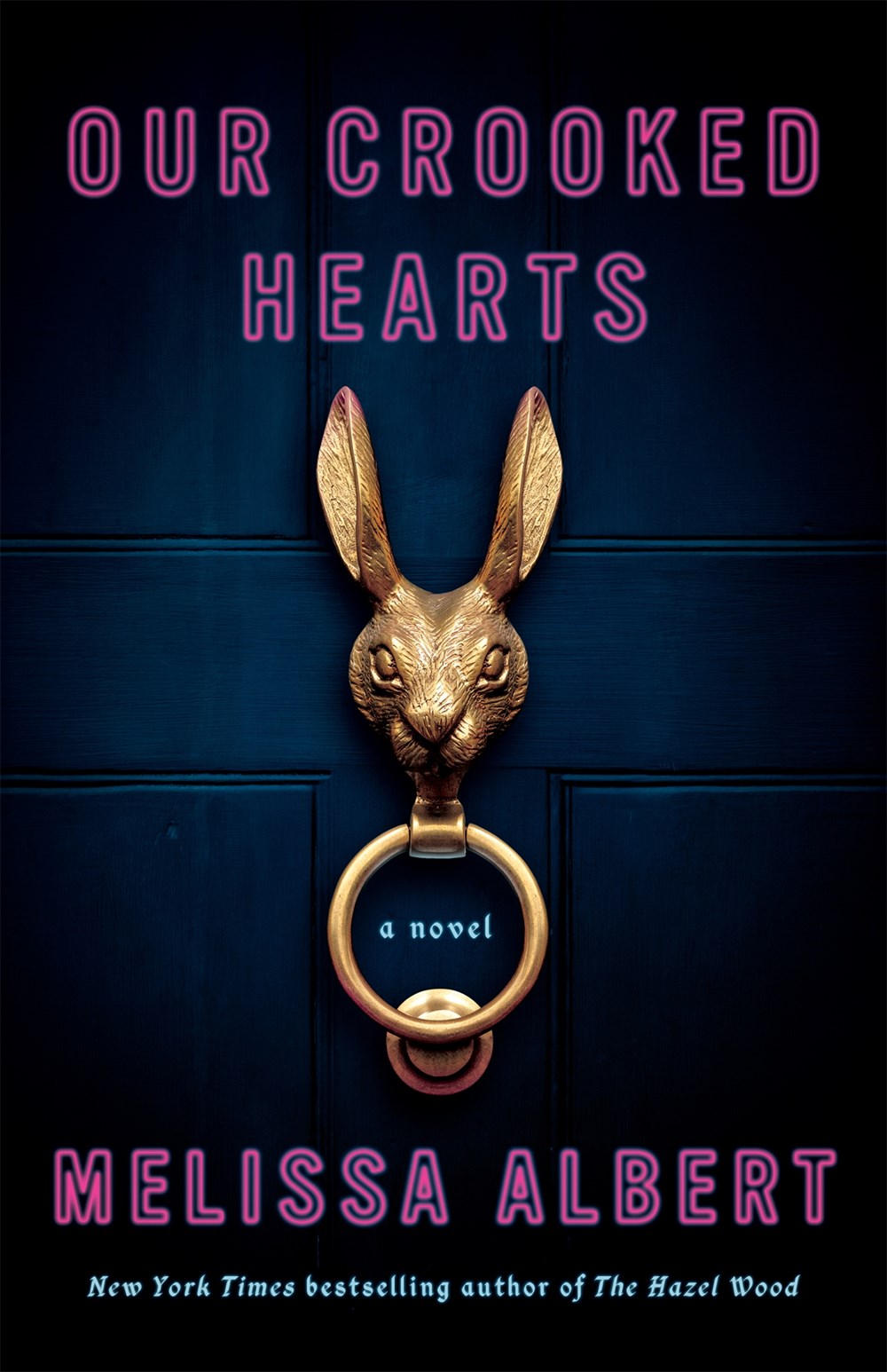 OUR CROOKED HEARTS by Melissa Albert
9781250826367
6/28/2022
Flatiron Books
Ages 14-18
E-galley is available on Edelweiss and NetGalley
Dana and Ivy are mother and daughter, and they're inextricably linked not only by their blood, but also by their connection to the supernatural. Ivy is seventeen, and is just discovering the secrets that have been kept from her for her entire life. Secrets that her mother, Dana, would do anything to keep hidden.
Back then, when Dana was sixteen, she uncovered her own magical powers. But what began as innocent fun soon becomes dangerously violent, and Dana finds herself burdened with a heavy secret that she keeps hidden until Ivy starts digging.
As Ivy pieces together her mother's magical past, they both must reckon with the power they hold and the consequences of their actions.
Melissa Albert has done it again! OUR CROOKED HEARTS is a deliciously dark tale that had me absolutely spellbound. Told in alternating timelines, this witchy fantasy highlights the complexities of mother-daughter relationships in a beautiful way. Albert's lyrical writing is truly spectacular, with a plot that kept me intrigued, characters I genuinely cared about, and a mystery I was eager to solve. Fans of The Craft, CORALINE by Neil Gaiman, or THE WITCH HAVEN by Sasha Peyton Smith will devour this haunting and poignant story.
"Riveting, creepy, and utterly bewitching; do not miss this one."
—Kirkus Reviews, starred review
" . . . [A] standalone novel so precise and enthralling that the only possible explanation is that Albert herself is a witch . . . whether or not Albert is in fact a witch, one thing is for sure: her words are magic." —Booklist, starred review
Happy reading!
<3 Emily
YA Resources:
2022 Books for Teens
Day's YA archives
2022 Adult Books for Teens