Welcome to your one stop shop for all of Macmillan's adult titles with teen appeal!
This page is ever-changing, so be sure to keep an eye out for new additions throughout the year!
Click here to view the Edelweiss catalog of these titles.
---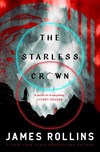 THE STARLESS CROWN by James Rollins
9781250816771
Available now | 1/4/22
Tor Books
The first book in a new series from #1 New York Times bestselling author James Rollins, THE STARLESS CROWN is a page-turning tale of action, adventure, betrayal, ambition, and the struggle for survival in a harsh world that hangs by a thread.
"This crossover title will prove a sure bet for YA fantasy fans." —Booklist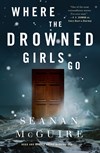 WHERE THE DROWNED GIRLS GO by Seanan McGuire
9781250213624
Available now | 1/4/22
Tordotcom
In this latest addition to Seanan McGuire's beloved Wayward Children series, students at an anti-magical school rebel against the oppressive faculty.
"Young characters and a school setting make this a good fit for teen fantasy readers." —Booklist
"The message of owning one's truth instead of losing one's individuality will resonate. Highly recommended." —Library Journal, Starred Review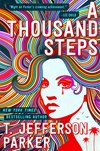 A THOUSAND STEPS by T. Jefferson Parker
9781250793539
Available now | 1/11/22
Forge Books
A beguiling thriller, an incisive coming-of-age story, and a vivid portrait of a turbulent time and place by three-time Edgar Award winner and New York Times bestselling author T. Jefferson Parker.
"Teens will find much to admire in the way Matt navigates the ambiguities of the counterculture." —Booklist

SUCH A PRETTY SMILE by Kristi DeMeester
9781250274212
Available now | 1/18/22
St. Martin's Press
A biting novel from an electrifying new voice, SUCH A PRETTY SMILE is a heart-stopping tour-de-force about powerful women, angry men, and all the ways in which girls fight against the forces that try to silence them.
"Demeester's darkly visceral imagery draws a fine line between mental illness and supernatural events that will leave readers doubting reality as the uncanny merges with the real-world horrors of a young girl coming of age." —Publishers Weekly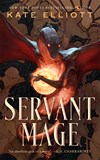 SERVANT MAGE by Kate Elliott
9781250769053
Available now | 1/18/22
Tordotcom
A lowly fire mage finds herself entangled in an empire-spanning conspiracy on her way to discovering her true power.
"Teen readers will relate to young Fellian, who is finding opportunities to stretch her powers for the first time." —Booklist
"Fans of epic fantasy will enjoy this feast of magical characters navigating a gritty, morally gray world." —Publishers Weekly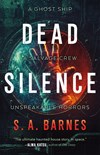 DEAD SILENCE by S.A. Barnes
9781250819994
Available now | 1/25/22
Tor Nightfire
Titanic meets The Shining in this SF horror in which a woman and her crew board a decades-lost luxury cruiser and find the wreckage of a nightmare that hasn't yet ended.
"Barnes, who writes YA as Stacey Kade, plays nicely on human fears of both madness and of ghosts, carefully blurring the line between science fiction and horror."
—Publishers Weekly

RISE OF THE MAGES by Scott Drakeford
9781250820150
Available now | 1/25/22
Tor Books
Scott Drakeford's highly commercial, epic fantasy debut, RISE OF THE MAGES blends the arcane abilities of the Jedi Order with the return of vengeful gods.
"Ban and Emrael are in their early 20s, but with the school environment, romance, and rebellion, teens will enjoy this series." —Booklist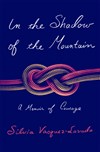 IN THE SHADOW OF THE MOUNTAIN: A Memoir of Courage by Silvia Vasquez-Lavado
9781250776747
Available now | 2/1/22
Henry Holt and Co.
"In climbing the Seven Summits, Silvia Vasquez-Lavado did nothing less than take back her own life—one brave step at a time. She will inspire untold numbers of souls with this story, for her victory is a win on behalf of all of us." —Elizabeth Gilbert
"This sure-thing choice for teens combines outdoor adventure with a compelling coming-of-age story." —Booklist, starred review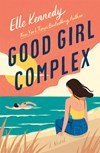 GOOD GIRL COMPLEX by Elle Kennedy
9781250796738
Available now | 2/1/22
St. Martin's Griffin
When twenty-year-old Mac Cabot moves to the beachside town of Avalon Bay, she meets local bad boy Cooper Hartley and their friendship quickly becomes the realest thing in her life. But as they start to fall for each other, the secret Cooper has been keeping from Mac threatens the only place she's ever felt at home.
"Bestseller Kennedy pairs compatible 20-somethings in this simple but heartfelt romance . . . With plenty of steam alongside the youthful romance, this winsome story about following one's heart will especially appeal to hopeless romantics." —Publishers Weekly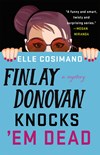 FINLAY DONOVAN KNOCKS 'EM DEAD by Elle Cosimano
9781250242181
Available now | 2/1/22
Minotaur Books
From Edgar-Award nominee Elle Cosimano, comes FINLAY DONOVAN KNOCKS 'EM DEAD—the hilarious and heart-pounding followup to FINLAY DONOVAN IS KILLING IT.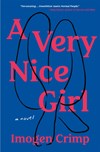 A VERY NICE GIRL by Imogen Crimp
9781250792778
Available now | 2/8/22
Henry Holt and Co.
A bitingly honest, darkly funny debut about ambition, sex, power, and love, A VERY NICE GIRL cracks open the timeless questions of what it is to be young, what it is to want to be wanted, and what it is to find your calling but lose your way to it.
"A Rooney-esque exploration of power and class in young women's relationships, heightened by its brilliant opera-world setting." —Kirkus Reviews, Starred Review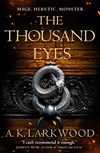 THE THOUSAND EYES by A.K. Larkwood
9781250238948
Available now | 2/15/22
Tor Books
The sequel to A. K. Larkwood's stunning debut fantasy, The Unspoken Name. Perfect for fans of Jenn Lyons, Tamsyn Muir, and Ursula K. Le Guin.
"Teen fans will be delighted with another adventure in this action-packed fantasy series." —Booklist
TRUE STORY: What Reality TV Says About Us by Danielle J. Lindemann
9780374279028
Available now | 2/15/22
Farrar, Straus and Giroux
A sociological study of reality TV that explores its rise as a culture-dominating medium—and what the genre reveals about our attitudes toward race, gender, class, and sexuality.
"Teen fans of reality TV will find strong arguments for its cultural relevance in these pages." —Booklist
"An insightful and thoughtful study of reality TV that fans of the genre will appreciate."
—Library Journal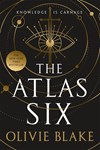 THE ATLAS SIX by Olivie Blake
9781250854513
Available now | 3/1/22
Tor Books
In a dangerous post-grad world of magic, a society of chosen magicians study the secrets of the lost library of Alexandria whose books can unlock a life only an elite few enjoy. Six powerful, young magicians are chosen to to compete for five spots within The Alexandrian Society, the protectors and benefactors of the world's greatest source of knowledge.
". . . This is a highly entertaining, clever, and imaginative debut with 6 captivating characters. An internet phenomenon deserving of its fanbase." —Booklist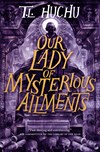 OUR LADY OF MYSTERIOUS AILMENTS by T.L. Huchu
9781250767790
Available now | 3/8/22
Tor Books
Sixth Sense meets Stranger Things, in this second book in T. L. Huchu's Edinburgh Nights series, a sharp contemporary fantasy following a precocious and cynical teen as she explores the shadowy magical underside of modern Edinburgh.
"Returning readers will be thrilled to revisit familiar faces and settings, while those new to the series will have no trouble jumping into this fantastic world. Witty, suspenseful, and keenly attuned to real-life socioeconomic hierarchies, this equally entertaining and insightful sophomore outing should keep Huchu's star on the rise."
—Publishers Weekly, starred review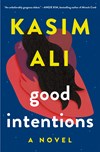 GOOD INTENTIONS by Kasim Ali
9781250809605
Available now | 3/8/22
Henry Holt and Co.
The Big Sick meets Nick Hornby in Kasim Ali's debut novel about a young man who has hidden a romance from his parents, unable to choose between familial obligation and the future he truly wants.
"The social issues and themes of self-definition, family influences, and difficult choices will resonate with teens." —Booklist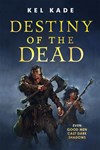 DESTINY OF THE DEAD by Kel Kade
9781250293824
Available now | 3/22/22
Tor Books
The second novel in a genre-bending series from New York Times bestselling author, Kel Kade.
"Teen fans will enjoy the continuation of this epic fantasy." —Booklist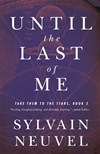 UNTIL THE LAST OF ME by Sylvain Neuvel
9781250262110
Available now | 3/29/22
Tordotcom
Showing that truth is stranger than fiction, Neuvel weaves a scfi thriller reminiscent of Blake Crouch and Andy Weir, blending a fast moving, darkly satirical look at the 1960s space race with an exploration of the amorality of progress and the nature of violence.
"The 100th daughter's struggle to fit in will appeal to teens." —Booklist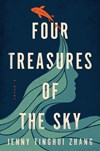 FOUR TREASURES OF THE SKY by Jenny Tinghui Zhang
9781250811783
Available now | 4/5/22
Flatiron Books
A propulsive and dazzling debut novel, set against the backdrop of the Chinese Exclusion Act, about a Chinese girl fighting to claim her place in the 1880s American West.
"Teens will appreciate Zhang's nuanced portrayal of Daiyu's coming of age during historical conflicts that remain sharply relevant." —Booklist, starred review
"The author skillfully delineates the many characters and offers fascinating details on Chinese calligraphy and literature, along with an unsparing view of white supremacy. The result is fierce and moving." —Publishers Weekly, starred review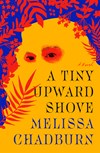 A TINY UPWARD SHOVE by Melissa Chadburn
9780374277758
Available now | 4/12/22
Farrar, Straus and Giroux
This "addictive and headlong" (Lauren Groff) debut novel traces the too-short life of a woman cast out by society and transformed by death into an agent of justice—or mercy.
"In Chadburn's astonishing debut, the story of a Filipino woman's short life is told by an aswang spirit . . . This is electrifying." —Publishers Weekly, starred review
"A dark, powerful novel traces the trajectory of a murder victim's life." —Kirkus Reviews, starred review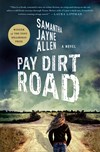 PAY DIRT ROAD by Samantha Jayne Allen
9781250804273
Available now | 4/19/22
Minotaur Books
Friday Night Lights meets Sue Grafton in this small-town mystery about an unlikely private investigator searching for a missing waitress. PAY DIRT ROAD is the mesmerizing debut from the 2019 Tony Hillerman Prize recipient Samantha Jayne Allen.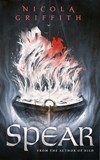 SPEAR by Nicola Griffith
9781250819321
Available now | 4/19/22
Tordotcom
A powerful, magical girl grows up to become an Arthurian knight in this thrilling, lush retelling by queer literary icon Nicola Griffith. The legendary author of HILD returns with an unforgettable hero and a queer Arthurian masterpiece for the modern era. Nicola Griffith's Spear is a spellbinding vision of the Camelot we've longed for, a Camelot that belongs to us all.
"With a gender-swapped protagonist and purposeful representation of people of color and people with disabilities, this is an ideal pick for fans of retold legends, as well as those looking for diverse fantasy." —Publishers Weekly
NETTLE & BONE by T. Kingfisher
9781250244048
Available now | 4/26/22
Tor Books
This isn't a fairy tale where the princess marries the prince. It's one where she kills him. Hugo & Nebula Award-winning author T. Kingfisher weaves a subversive and original fairytale in Nettle & Bone.
"The journey of the plot and the relatable heroine will appeal to teens who don't mind a little strangeness in their fantasy novels." —Booklist, starred review
"At its heart a story of good people doing their best to make the unjust world a fairer place, this marvelous romp will delight Kingfisher's fans and fairy tale lovers alike." —Publishers Weekly, starred review
"Blending fairy-tale familiarity and common-sense characters, Kingfisher's prose balances grim circumstances with humor and heart. Readers of Alix E. Harrow's A SPINDLE SPLINTERED and Melissa Albert's "The Hazel Wood" series should pick this up immediately." —Library Journal, starred review
THE LAST DAYS OF THE DINOSAURS: An Asteroid, Extinction, and the Beginning of Our World by Riley Black
9781250271044
Available now | 4/26/22
St. Martin's Press
An exciting narrative nonfiction book about the day the dinosaurs went extinct . . . and what happened next.
"Appropriate for teens interested in biology, natural history, and dinosaurs." —Booklist
"Black avoids the pitfall of overdramatizing, instead bringing the global disaster to life in elegant prose . . . This is top-drawer science writing." —Publishers Weekly, starred review

SMAHTGUY: The Life and Times of Barney Frank by Eric Orner
9781250191588
Available now | 5/3/22
Metropolitan Books
Eric Orner presents his debut graphic novel—a dazzling, irreverent biography of the iconic and iconoclastic Barney Frank, one of the first gay and out congressmen and a front-line defender of civil rights.
"Teen political wonks who loved John Lewis, Andrew Aydin, and Nate Powell's MARCH might appreciate this biography, which features some nudity and drug use." —Booklist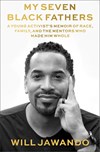 MY SEVEN BLACK FATHERS: A Young Activist's Memoir of Race, Family, and the Mentors Who Made Him Whole by Will Jawando
9780374604875
Available now | 5/3/22
Farrar, Straus and Giroux
A call to action and a narrative that runs counter to every racist stereotype that thwarts the lives of men of color today. Written out of a deep appreciation of the Black male experience, MY SEVEN BLACK FATHERS is an essential and affirmative new take on the meaning of race and family in America.
"Teens will relate to young Jawando's yearning for guidance and direction and feel inspired to seek mentors." —Booklist, starred review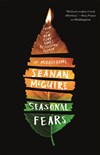 SEASONAL FEARS by Seanan McGuire
9781250768261
Available now | 5/3/22
Tordotcom
The New York Times bestselling Seanan McGuire takes us back to the world of MIDDLEGAME in this action-packed standalone adventure.
"Teens will enjoy returning to McGuire's world and the high-school drama therein." —Booklist
"A worthy, highly intelligent, wholly satisfying expansion of the MIDDLEGAME mythos that will leave readers wanting more." —Publishers Weekly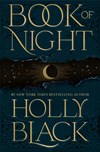 BOOK OF NIGHT by Holly Black
9781250812193
Available now | 5/3/22
Tor Books
#1 New York Times bestselling author Holly Black makes her stunning adult debut with BOOK OF NIGHT, a modern dark fantasy of shadowy thieves and secret societies in the vein of NINTH HOUSE and THE NIGHT CIRCUS.
"Though the more distant tone of this book will likely appeal most to adult crime fiction readers, teen fans of Black's dark fantasy books will undoubtedly snap it up." —Booklist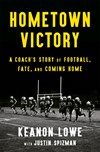 HOMETOWN VICTORY: A Coach's Story of Football, Fate, and Coming Home by Keanon Lowe and Justin Spizman
9781250807632
Available now | 5/10/22
Flatiron Books
THE BLIND SIDE meets Friday Night Lights in HOMETOWN VICTORY, an NFL coach returns home after losing a friend to opiods to coach a team of kids from broken homes on a 23-game losing streak to victory.
"Inspiring reading for students and teachers striving for excellence against the odds." —Kirkus Reviews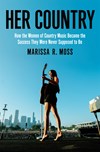 HER COUNTRY: How the Women of Country Music Became the Success They Were Never Supposed to Be by Marissa R. Moss
9781250793591
Available now | 5/10/22
Henry Holt
The full and unbridled inside story of the last twenty years of country music through the lens of Maren Morris, Mickey Guyton, and Kacey Musgraves—their peers and inspirations, their paths to stardom, and their battles against a deeply embedded boys' club, as well as their efforts to transform the genre into a more inclusive place for all (and not just white men in trucker hats), as told by award-winning Nashville journalist Marissa R. Moss.
"This is the unapologetic celebration fans have been waiting for." —Publishers Weekly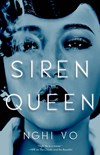 SIREN QUEEN by Nghi Vo
9781250788832
Available now | 5/10/22
Tordotcom
Taylor Jenkins Reid's THE SEVEN HUSBANDS OF EVELYN HUGO meets Erin Morgenstern's THE NIGHT CIRCUS in this dazzling, fantastical coming of age story from award-winning author Nghi Vo.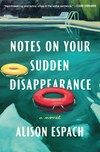 NOTES ON YOUR SUDDEN DISAPPEARANCE by Alison Espach
9781250823144
Available now | 5/17/22
Henry Holt and Co.
Set over the course of fifteen years, NOTES ON YOUR SUDDEN DISAPPEARANCE is both a breathtaking love story between two broken people who are unexplainably, inconveniently drawn to each other, and a wry, sharply observant coming-of-age story that looks at the ways the people we love the most continue to shape our lives long after they're gone.
"Young readers will empathize with the teenage Sally and stick around to see what happens to her as an adult." —Booklist, starred review
"Espach captures the minutiae of love and loss with unflinching clarity and profound compassion, and pulls off the second-person point of view unusually well. Readers will be deeply moved." —Publishers Weekly, starred review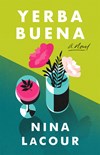 YERBA BUENA by Nina LaCour
9781250810465
Available now | 5/31/22
Flatiron Books
The debut adult novel by the bestselling and award-winning YA author Nina LaCour, following two women on a star-crossed journey toward each other, perfect for fans of WRITERS AND LOVERS.
THE LATECOMER by Jean Hanff Korelitz
9781250790798
Available now | 5/31/22
Celadon Books
From the New York Times bestselling author of THE PLOT, Jean Hanff Korelitz's THE LATECOMER is the story of three siblings, desperate to escape one another, and the upending of their family by the late arrival of a fourth.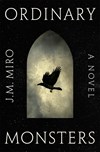 ORDINARY MONSTERS by J.M. Miro
9781250833662
Available now | 6/7/22
Flatiron Books
England, 1882. In Victorian London, two children with mysterious powers are hunted by a figure of darkness—a man made of smoke. Riveting in its scope, exquisitely written, ORDINARY MONSTERS presents a catastrophic vision of the Victorian world—and of the gifted, broken children who must save it.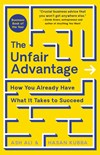 THE UNFAIR ADVANTAGE: How You Already Have What It Takes To Succeed by Ash Ali and Hasan Kubba
9781250280527
Available now | 6/7/22
St. Martin's Press
The winner of the UK's Business Book of the Year Award for 2021, this is a groundbreaking expose of the myths behind startup success and a blueprint for harnessing the things that really matter.
"Ambitious, creative, and business-minded teens will relate to the authors' early experiences and pathways to success." —Booklist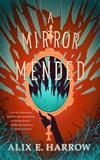 A MIRROR MENDED by Alix E. Harrow
9781250766649
Available now | 6/14/22
Tordotcom
USA Today bestselling author Alix E. Harrow returns to her world of Fractured Fables with a new version of Snow White that gives the Evil Queen what she deserves.
"Series fans and lovers of fractured fairy tales will find plenty to hold their attention." —Publishers Weekly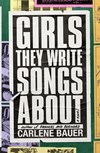 GIRLS THEY WRITE SONGS ABOUT by Carlene Bauer
9780374282264
Available now | 6/21/22
Farrar, Straus and Giroux
As smart and comic as it is gloriously exuberant, Carlene Bauer's GIRLS THEY WRITE SONGS ABOUT takes a timeless story and turns it into a pulsing, wrecking, clear-eyed tale of two women reckoning with the lives they've chosen and the countless ways they—and all the women they've known—have made them who they are.
"Strong [teen] readers will be drawn in by the powerful bond that forms between Charlotte and Rose." —Booklist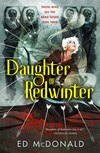 DAUGHTER OF REDWINTER by Ed McDonald
9781250811714
Available now | 6/28/22
Tor Books
The first of a brilliant fantasy series about how one choice can change a universe by the author of the critically-acclaimed Blackwing trilogy.
"This medieval-inspired coming-of-age fantasy will appeal to teen readers of the genre." —Booklist
THE RUINS by Phoebe Wynne
9781250272065
Available now | 7/5/22
St. Martin's Press
A suspenseful, femimist Gothic coming-of-age tale with shades of Patricia Highsmith and ATONEMENT, pitched against the sun-soaked backdrop of the French Riviera. With riveting psychological complexity, THE RUINS captures the glittering allure of the Mediterranean––and the dark shadows that wait beneath the surface.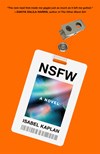 NSFW by Isabel Kaplan
9781250822895
Available now | 7/5/22
Henry Holt and Co.
Blisteringly sharp, hypersmart, and compulsively readable—meet Isabel Kaplan's searing debut novel about a young woman trying to succeed in Hollywood without selling her soul.
"Teens with an interest in Hollywood will find this young assistant's exploits fascinating; some explicit sexual content is included." —Booklist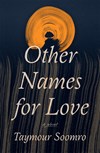 OTHER NAMES FOR LOVE by Taymour Soomro
9780374604646
Available now | 7/12/22
Farrar, Straus and Giroux
A charged, hypnotic debut novel about a boy's life-changing summer in rural Pakistan: a story of fathers, sons, and the consequences of desire.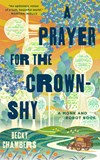 A PRAYER FOR THE CROWN-SHY by Becky Chambers
9781250236234
Available now | 7/12/22
Tordotcom
After A PSALM FOR THE WILD-BUILT comes this tale of hope and acceptance in the second volume of the USA Today bestselling Monk and Robot series. Becky Chambers' new series continues to ask: in a world where people have what they want, does having more even matter?
"Quiet and contemplative, empathic and warmhearted, this masterful sequel builds on the themes of the first volume to posit a more sustainable, more caring way of life. It's both truly comforting and endlessly thought-provoking." —Publishers Weekly, starred review
"Recommended for teens who prefer speculative fiction as character study with LGBTQ+ representation." —Booklist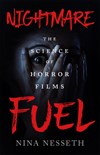 NIGHTMARE FUEL: The Science of Horror Films by Nina Nesseth
9781250765215
Available now | 7/26/22
Tor Nightfire
A pop-science look at fear, how and why horror films get under our skin, and why we keep coming back for more. With discussions and spotlight features of some of horror's most popular films—from classics like The Exorcist to modern hits like Hereditary—and interviews with directors, film editors, composers, and horror academics, NIGHTMARE FUEL is both an in-depth dive into the science of fear, and a celebration of the genre.
"Many teen-fave horror movies are discussed here, and technical details will appeal to science-loving high-school students." —Booklist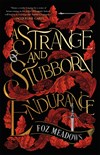 A STRANGE AND STUBBORN ENDURANCE by Foz Meadows
9781250829139
Available now | 7/26/22
Tor Books
Byzantine politics, lush sexual energy, and a queer love story that is by turns sweet and sultry, A STRANGE AND STUBBORN ENDURANCE is an exploration of gender, identity, and self-worth. It is a book that will live in your heart long after you turn the last page.
"Meadows skillfully integrates gripping mystery and satisfying slow-burn romance. The result is sure to delight fans of CL Polk's Kingston Cycle series and Everina Maxwell's WINTER'S ORBIT." —Publishers Weekly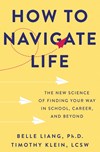 HOW TO NAVIGATE LIFE: The New Science of Finding Your Way in School, Career, and Beyond by Belle Liang, PhD and Timothy Klein, LCSW
9781250273147
Available now | 8/2/22
St. Martin's Press
Two award-winning educators at the forefront of purpose learning tackle what students, families, and educators can do now to cut through stress and find a path to what truly interests them.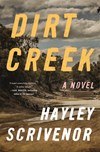 DIRT CREEK by Hayley Scrivenor
9781250834751
Available now | 8/2/22
Flatiron Books
In this small-town debut mystery described as THE DRY meets EVERYTHING I NEVER TOLD YOU, a girl goes missing and a community falls apart and comes together.
"For teens with a taste for country noir, this one will prove irresistible." —Booklist, starred review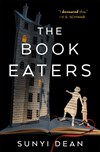 THE BOOK EATERS by Sunyi Dean
9781250810182
Available now | 8/9/22
Tor Books
Set in modern day UK, THE BOOK EATERS is a dark and fantastical story about a family who literally consume books for sustenance and the lengths one woman will go to in order to protect her son, perfect for fans of LIBRARY AT MOUNT CHAR, VICIOUS, and THE TEN THOUSAND DOORS OF JANUARY.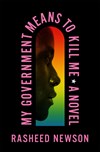 MY GOVERNMENT MEANS TO KILL ME by Rasheed Newson
9781250833525
Available now | 8/23/22
Flatiron Books
Vibrant, humorous, and fraught with entanglements, MY GOVERNMENT MEANS TO KILL ME is an exhilarating, fast-paced, coming-of-age story that lends itself to a larger discussion about what it means for a young, gay, Black man in the mid-1980s to come to terms with his role in the midst of a political and social reckoning.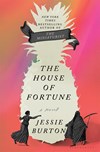 THE HOUSE OF FORTUNE by Jessie Burton
9781635579741
Available now | 8/30/22
Bloomsbury
Alive with the magic of 18th-century Amsterdam, this is an enchanting stand-alone companion novel to the New York Times bestseller THE MINIATURIST.
ALL THE WOMEN IN MY BRAIN: And Other Concerns by Betty Gilpin
9781250795786
Available now | 9/6/22
Flatiron Books
A lightning-strike dispatch of hilarious, intimate, luminous essays from the brain of actress and writer Betty Gilpin. If you've ever felt like you were more, or at least weirder, than the world expected—welcome to ALL THE WOMEN IN MY BRAIN.
"Teens will adore Gilpin's rejection of boring sentence structure in favor of a memoir that reads like a ride to the party with all your best friends in tow." —Booklist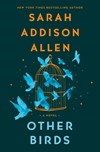 OTHER BIRDS by Sarah Addison Allen
9781250019868
Available now | 9/13/22
St. Martin's Press
From the New York Times bestselling author of GARDEN SPELLS comes an enchanting tale filled with magical realism and moments of pure love that won't let you go.
"Teens looking for a magical reading experience will quickly lose themselves in the wonder of Zoey's world." —Booklist, starred review
WOLF HUSTLE: A Black Woman on Wall Street by Cin Fabré
9781250816856
Available now | 9/20/22
Henry Holt and Co.
Surviving landmines of racism and sexism while moving from the South Bronx projects to the investment Pit, at 19-years old Cin Fabré ran with the wolves of Wall Street.
"Teens interested in the hustle will appreciate Fabré's story." —Booklist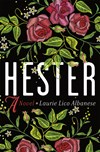 HESTER by Laurie Lico Albanese
9781250278555
Available now | 10/4/22
St. Martin's Press
A vivid reimagining of the woman who inspired THE SCARLET LETTER, and a journey into the enduring legacy of New England's witchcraft trials. In this sensuous and hypnotizing tale, a young immigrant woman grapples with our country's complicated past, and learns that America's ideas of freedom and liberty often fall short of their promise. Meticulously researched yet evocatively imagined, HESTER is a timeless tale of art, ambition, and desire that examines the roots of female creative power and the men who try to shut it down.
"Even those unfamiliar with the classic will be hooked by this account of a capable woman standing up to the sexist and racial prejudices of her time." —Publishers Weekly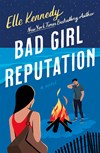 BAD GIRL REPUTATION by Elle Kennedy
9781250796752
Available now | 10/4/22
St. Martin's Griffin
Bestselling author Elle Kennedy returns to Avalon Bay in this fun and sexy novel about two exes who can't stay away from each other.
"A steamy tale of first loves and second chances." —Kirkus Reviews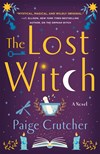 THE LOST WITCH by Paige Crutcher
9781250797391
Available now | 10/4/22
St. Martin's Griffin
OONA OUT OF ORDER meets Charmed in this magic and mayhem tale about a time traveling amnesiac witch who grapples with curses, monsters, family, and an attraction to a possibly dangerous man.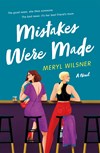 MISTAKES WERE MADE by Meryl Wilsner
9781250841001
Available now | 10/11/22
St. Martin's Griffin
From the critically acclaimed author of SOMETHING TO TALK ABOUT comes a sharp and sexy rom-com about a college senior who accidentally hooks up with her best friend's mom.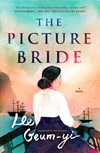 THE PICTURE BRIDE by Lee Geum-yi
9781250808660
Available now | 10/11/22
Forge Books
Pachinko meets The Island of Sea Women in this captivating journey of a young Korean "picture bride" and her immigrant experience in 1918 Hawai'i; the next must-read for bookclubs and fans of Min Jin Lee, Yangsze Choo, and Lisa See.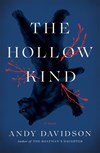 THE HOLLOW KIND by Andy Davidson
9780374538569
Available now | 10/11/22
MCD
Andy Davidson's epic horror novel about the spectacular decline of the Redfern family, haunted by an ancient evil.
"Teens will dig the 1980s setting, Stephen King-esque storytelling style, and middle-school protagonist." —Booklist, starred review
ILLUMINATIONS: Stories by Alan Moore
9781635578805
Available now | 10/11/22
Bloomsbury
From the unparalleled imagination of Alan Moore, author of Watchmen and V for Vendetta, eight stories full of wonder and strangeness, which take us to the fantastical underside of reality.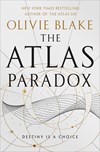 THE ATLAS PARADOX by Olivie Blake
9781250855091
Available now | 10/25/22
Tor Books
In this electric sequel to the viral sensation, THE ATLAS SIX, The Society of Alexandrians is revealed for what it is: a secret society with raw, world-changing power, headed by a man whose plans to change life as we know it are already under way. The question is—can our cast of charismatic and long-suffering characters put their lust and rivalry aside to stop him before it's too late?
"Though the characters are in their twenties, the dark academia setting and romantic elements (including a queer romance) will attract teen readers." —Booklist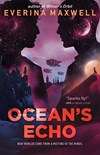 OCEAN'S ECHO by Everina Maxwell
9781250758866
Available now | 11/1/22
Tor Books
A stand-alone, romantic space adventure, set in the same universe as Maxwell's hit debut, WINTER'S ORBIT.
FRIENDS, LOVERS, AND THE BIG TERRIBLE THING: A Memoir by Matthew Perry
9781250866448
Available now | 11/1/22
Flatiron Books
The beloved star of "Friends" takes us behind the scenes of the hit sitcom and his struggles with addiction in this candid, funny and revelatory memoir that delivers a powerful message of hope and persistence.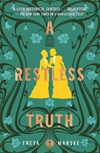 A RESTLESS TRUTH by Freya Marske
9781250788917
Available now | 11/1/22
Tordotcom
Magic! Murder! Shipboard romance! The second entry in Freya Marske's beloved The Last Binding trilogy, the queer historical fantasy series that began with A MARVELLOUS LIGHT.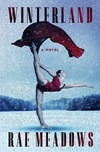 WINTERLAND by Rae Meadows
9781250834522
Available now | 11/29/22
Henry Holt and Co.
Disappearing Earth meets Little Girls in Pretty Boxes in this captivating novel about a young girl who is tapped to be a part of the Soviet Union's gymnastics system.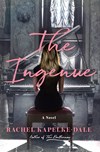 THE INGENUE by Rachel Kapelke-Dale
9781250834560
Available now | 12/6/22
St. Martin's Press
MY DARK VANESSA meets The Queen's Gambit in this new novel of suspense about the bonds of family, the limits of talent, the risks of ambition, and the rewards of revenge.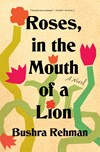 ROSES IN THE MOUTH OF A LION by Bushra Rehman
9781250834782
Available now | 12/6/22
Flatiron Books
In the vein of On Earth We're Briefly Gorgeous and A Tree Grows in Brooklyn, an unforgettable story about female friendship and queer love in a Muslim-American community
"Razia's world and risky embracing of her true self will fascinate YAs." —Booklist, starred review
"Rehman beautifully conjures in her stellar debut a Queens, N.Y., Pakistani American community and a girl's coming to terms with her identity . . . This deeply immersive novel heralds the arrival of an exciting new writer." —Publishers Weekly, starred review
Find all of our 2022 YA titles here.