Welcome to your one stop shop for all of Macmillan's adult titles with teen appeal!
This page is ever-changing, so be sure to keep an eye out for new additions throughout the year! Fall 2022 titles will be added in early 2022.
Click here to view the Edelweiss catalog of these titles.
---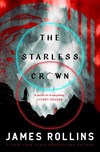 THE STARLESS CROWN by James Rollins
9781250816771
Available now | 1/4/22
Tor Books
The first book in a new series from #1 New York Times bestselling author James Rollins, THE STARLESS CROWN is a page-turning tale of action, adventure, betrayal, ambition, and the struggle for survival in a harsh world that hangs by a thread.
"This crossover title will prove a sure bet for YA fantasy fans." —Booklist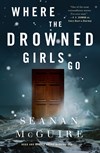 WHERE THE DROWNED GIRLS GO by Seanan McGuire
9781250213624
Available now | 1/4/22
Tordotcom
In this latest addition to Seanan McGuire's beloved Wayward Children series, students at an anti-magical school rebel against the oppressive faculty.
"Young characters and a school setting make this a good fit for teen fantasy readers." —Booklist
"The message of owning one's truth instead of losing one's individuality will resonate. Highly recommended." —Library Journal, Starred Review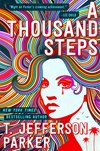 A THOUSAND STEPS by T. Jefferson Parker
9781250793539
Available now | 1/11/22
Forge Books
A beguiling thriller, an incisive coming-of-age story, and a vivid portrait of a turbulent time and place by three-time Edgar Award winner and New York Times bestselling author T. Jefferson Parker.
"Teens will find much to admire in the way Matt navigates the ambiguities of the counterculture." —Booklist

SUCH A PRETTY SMILE by Kristi DeMeester
9781250274212
Available now | 1/18/22
St. Martin's Press
A biting novel from an electrifying new voice, SUCH A PRETTY SMILE is a heart-stopping tour-de-force about powerful women, angry men, and all the ways in which girls fight against the forces that try to silence them.
"Demeester's darkly visceral imagery draws a fine line between mental illness and supernatural events that will leave readers doubting reality as the uncanny merges with the real-world horrors of a young girl coming of age." —Publishers Weekly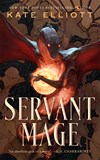 SERVANT MAGE by Kate Elliott
9781250769053
Available now | 1/18/22
Tordotcom
A lowly fire mage finds herself entangled in an empire-spanning conspiracy on her way to discovering her true power.
"Teen readers will relate to young Fellian, who is finding opportunities to stretch her powers for the first time." —Booklist
"Fans of epic fantasy will enjoy this feast of magical characters navigating a gritty, morally gray world." —Publishers Weekly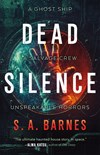 DEAD SILENCE by S.A. Barnes
9781250819994
1/25/22
Tor Nightfire
Titanic meets The Shining in this SF horror in which a woman and her crew board a decades-lost luxury cruiser and find the wreckage of a nightmare that hasn't yet ended.
"Barnes, who writes YA as Stacey Kade, plays nicely on human fears of both madness and of ghosts, carefully blurring the line between science fiction and horror."
—Publishers Weekly

RISE OF THE MAGES by Scott Drakeford
9781250820150
1/25/22
Tor Books
Scott Drakeford's highly commercial, epic fantasy debut, RISE OF THE MAGES blends the arcane abilities of the Jedi Order with the return of vengeful gods.
"Ban and Emrael are in their early 20s, but with the school environment, romance, and rebellion, teens will enjoy this series." —Booklist
IN THE SHADOW OF THE MOUNTAIN: A Memoir of Courage by Silvia Vasquez-Lavado
9781250776747
2/1/22
Henry Holt and Co.
"In climbing the Seven Summits, Silvia Vasquez-Lavado did nothing less than take back her own life—one brave step at a time. She will inspire untold numbers of souls with this story, for her victory is a win on behalf of all of us." —Elizabeth Gilbert
"This sure-thing choice for teens combines outdoor adventure with a compelling coming-of-age story." —Booklist, starred review
FINLAY DONOVAN KNOCKS 'EM DEAD by Elle Cosimano
9781250242181
2/1/22
Minotaur Books
From Edgar-Award nominee Elle Cosimano, comes FINLAY DONOVAN KNOCKS 'EM DEAD—the hilarious and heart-pounding followup to FINLAY DONOVAN IS KILLING IT.
A VERY NICE GIRL by Imogen Crimp
9781250792778
2/8/22
Henry Holt and Co.
A bitingly honest, darkly funny debut about ambition, sex, power, and love, A VERY NICE GIRL cracks open the timeless questions of what it is to be young, what it is to want to be wanted, and what it is to find your calling but lose your way to it.
"A Rooney-esque exploration of power and class in young women's relationships, heightened by its brilliant opera-world setting." —Kirkus Reviews, Starred Review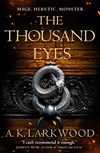 THE THOUSAND EYES by A.K. Larkwood
9781250238948
2/15/22
Tor Books
The sequel to A. K. Larkwood's stunning debut fantasy, The Unspoken Name. Perfect for fans of Jenn Lyons, Tamsyn Muir, and Ursula K. Le Guin.
TRUE STORY: What Reality TV Says About Us by Danielle J. Lindemann
9780374279028
2/15/22
Farrar, Straus and Giroux
A sociological study of reality TV that explores its rise as a culture-dominating medium—and what the genre reveals about our attitudes toward race, gender, class, and sexuality.
"Teen fans of reality TV will find strong arguments for its cultural relevance in these pages." —Booklist
"An insightful and thoughtful study of reality TV that fans of the genre will appreciate."
—Library Journal
THE ATLAS SIX by Olivie Blake
9781250854513
3/1/22
Tor Books
In a dangerous post-grad world of magic, a society of chosen magicians study the secrets of the lost library of Alexandria whose books can unlock a life only an elite few enjoy. Six powerful, young magicians are chosen to to compete for five spots within The Alexandrian Society, the protectors and benefactors of the world's greatest source of knowledge.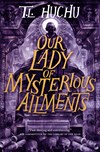 OUR LADY OF MYSTERIOUS AILMENTS by T.L. Huchu
9781250767790
3/8/22
Tor Books
Sixth Sense meets Stranger Things, in this second book in T. L. Huchu's Edinburgh Nights series, a sharp contemporary fantasy following a precocious and cynical teen as she explores the shadowy magical underside of modern Edinburgh.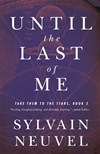 UNTIL THE LAST OF ME by Sylvain Neuvel
9781250262110
3/29/22
Tordotcom
Showing that truth is stranger than fiction, Neuvel weaves a scfi thriller reminiscent of Blake Crouch and Andy Weir, blending a fast moving, darkly satirical look at the 1960s space race with an exploration of the amorality of progress and the nature of violence.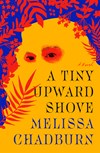 A TINY UPWARD SHOVE by Melissa Chadburn
9780374277758
4/12/22
Farrar, Straus and Giroux
This "addictive and headlong" (Lauren Groff) debut novel traces the too-short life of a woman cast out by society and transformed by death into an agent of justice—or mercy.
PAY DIRT ROAD by Samantha Jayne Allen
9781250804273
4/19/22
Minotaur Books
Friday Night Lights meets Sue Grafton in this small-town mystery about an unlikely private investigator searching for a missing waitress. PAY DIRT ROAD is the mesmerizing debut from the 2019 Tony Hillerman Prize recipient Samantha Jayne Allen.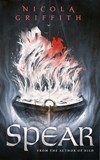 SPEAR by Nicola Griffith
9781250819321
4/19/22
Tordotcom
A powerful, magical girl grows up to become an Arthurian knight in this thrilling, lush retelling by queer literary icon Nicola Griffith. The legendary author of HILD returns with an unforgettable hero and a queer Arthurian masterpiece for the modern era. Nicola Griffith's Spear is a spellbinding vision of the Camelot we've longed for, a Camelot that belongs to us all.
"With a gender-swapped protagonist and purposeful representation of people of color and people with disabilities, this is an ideal pick for fans of retold legends, as well as those looking for diverse fantasy." —Publishers Weekly
NETTLE & BONE by T. Kingfisher
9781250244048
4/26/22
Tor Books
This isn't a fairy tale where the princess marries the prince. It's one where she kills him. Hugo & Nebula Award-winning author T. Kingfisher weaves a subversive and original fairytale in Nettle & Bone.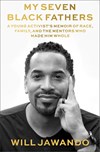 MY SEVEN BLACK FATHERS: A Young Activist's Memoir of Race, Family, and the Mentors Who Made Him Whole by Will Jawando
9780374604875
5/3/22
Farrar, Straus and Giroux
A call to action and a narrative that runs counter to every racist stereotype that thwarts the lives of men of color today. Written out of a deep appreciation of the Black male experience, MY SEVEN BLACK FATHERS is an essential and affirmative new take on the meaning of race and family in America.
SEASONAL FEARS by Seanan McGuire
9781250768261
5/3/22
Tordotcom
The New York Times bestselling Seanan McGuire takes us back to the world of MIDDLEGAME in this action-packed standalone adventure.
BOOK OF NIGHT by Holly Black
9781250812193
5/3/22
Tor Books
#1 New York Times bestselling author Holly Black makes her stunning adult debut with BOOK OF NIGHT, a modern dark fantasy of shadowy thieves and secret societies in the vein of NINTH HOUSE and THE NIGHT CIRCUS.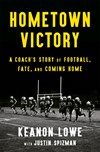 HOMETOWN VICTORY: A Coach's Story of Football, Fate, and Coming Home by Keanon Lowe and Justin Spizman
9781250807632
5/10/22
Flatiron Books
THE BLIND SIDE meets Friday Night Lights in HOMETOWN VICTORY, an NFL coach returns home after losing a friend to opiods to coach a team of kids from broken homes on a 23-game losing streak to victory.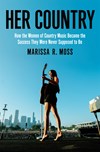 HER COUNTRY: How the Women of Country Music Became the Success They Were Never Supposed to Be by Marissa R. Moss
9781250793591
5/10/22
Henry Holt
The full and unbridled inside story of the last twenty years of country music through the lens of Maren Morris, Mickey Guyton, and Kacey Musgraves—their peers and inspirations, their paths to stardom, and their battles against a deeply embedded boys' club, as well as their efforts to transform the genre into a more inclusive place for all (and not just white men in trucker hats), as told by award-winning Nashville journalist Marissa R. Moss.
SIREN QUEEN by Nghi Vo
9781250788832
5/10/22
Tordotcom
Taylor Jenkins Reid's THE SEVEN HUSBANDS OF EVELYN HUGO meets Erin Morgenstern's THE NIGHT CIRCUS in this dazzling, fantastical coming of age story from award-winning author Nghi Vo.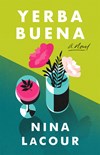 YERBA BUENA by Nina LaCour
9781250810465
5/31/22
Flatiron Books
The debut adult novel by the bestselling and award-winning YA author Nina LaCour, following two women on a star-crossed journey toward each other, perfect for fans of WRITERS AND LOVERS.
THE LATECOMER by Jean Hanff Korelitz
9781250790798
5/31/22
Celadon Books
From the New York Times bestselling author of THE PLOT, Jean Hanff Korelitz's THE LATECOMER is the story of three siblings, desperate to escape one another, and the upending of their family by the late arrival of a fourth.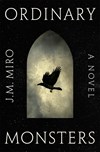 ORDINARY MONSTERS by J.M. Miro
9781250833662
6/7/22
Flatiron Books
England, 1882. In Victorian London, two children with mysterious powers are hunted by a figure of darkness—a man made of smoke. Riveting in its scope, exquisitely written, ORDINARY MONSTERS presents a catastrophic vision of the Victorian world—and of the gifted, broken children who must save it.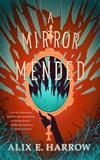 A MIRROR MENDED by Alix E. Harrow
9781250766649
6/14/22
Tordotcom
USA Today bestselling author Alix E. Harrow returns to her world of Fractured Fables with a new version of Snow White that gives the Evil Queen what she deserves.
"Series fans and lovers of fractured fairy tales will find plenty to hold their attention." —Publishers Weekly
DAUGHTER OF REDWINTER by Ed McDonald
9781250811714
6/28/22
Tor Books
The first of a brilliant fantasy series about how one choice can change a universe by the author of the critically-acclaimed Blackwing trilogy.
THE RUINS by Phoebe Wynne
9781250272065
7/5/22
St. Martin's Press
A suspenseful, femimist Gothic coming-of-age tale with shades of Patricia Highsmith and ATONEMENT, pitched against the sun-soaked backdrop of the French Riviera. With riveting psychological complexity, THE RUINS captures the glittering allure of the Mediterranean––and the dark shadows that wait beneath the surface.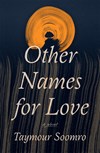 OTHER NAMES FOR LOVE by Taymour Soomro
9780374604646
7/12/22
Farrar, Straus and Giroux
A charged, hypnotic debut novel about a boy's life-changing summer in rural Pakistan: a story of fathers, sons, and the consequences of desire.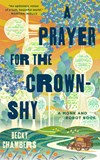 A PRAYER FOR THE CROWN-SHY by Becky Chambers
9781250236234
7/12/22
Tordotcom
After A PSALM FOR THE WILD-BUILT comes this tale of hope and acceptance in the second volume of the USA Today bestselling Monk and Robot series. Becky Chambers' new series continues to ask: in a world where people have what they want, does having more even matter?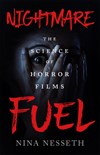 NIGHTMARE FUEL: The Science of Horror Films by Nina Nesseth
9781250765215
7/26/22
Tor Nightfire
A pop-science look at fear, how and why horror films get under our skin, and why we keep coming back for more. With discussions and spotlight features of some of horror's most popular films—from classics like The Exorcist to modern hits like Hereditary—and interviews with directors, film editors, composers, and horror academics, NIGHTMARE FUEL is both an in-depth dive into the science of fear, and a celebration of the genre.
HOW TO NAVIGATE LIFE: The New Science of Finding Your Way in School, Career, and Beyond by Belle Liang, PhD and Timothy Klein, LCSW
9781250273147
8/2/22
St. Martin's Press
Two award-winning educators at the forefront of purpose learning tackle what students, families, and educators can do now to cut through stress and find a path to what truly interests them.
THE BOOK EATERS by Sunyi Dean
9781250810182
8/9/22
Tor Books
Set in modern day UK, THE BOOK EATERS is a dark and fantastical story about a family who literally consume books for sustenance and the lengths one woman will go to in order to protect her son, perfect for fans of LIBRARY AT MOUNT CHAR, VICIOUS, and THE TEN THOUSAND DOORS OF JANUARY.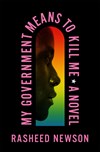 MY GOVERNMENT MEANS TO KILL ME by Rasheed Newson
9781250833525
8/23/22
Flatiron Books
Vibrant, humorous, and fraught with entanglements, MY GOVERNMENT MEANS TO KILL ME is an exhilarating, fast-paced, coming-of-age story that lends itself to a larger discussion about what it means for a young, gay, Black man in the mid-1980s to come to terms with his role in the midst of a political and social reckoning.
Find all of our 2022 YA titles here.