Welcome to your one stop shop for all of Macmillan's adult titles with teen appeal!
This page is ever-changing, so be sure to keep an eye out for new additions throughout the year!
---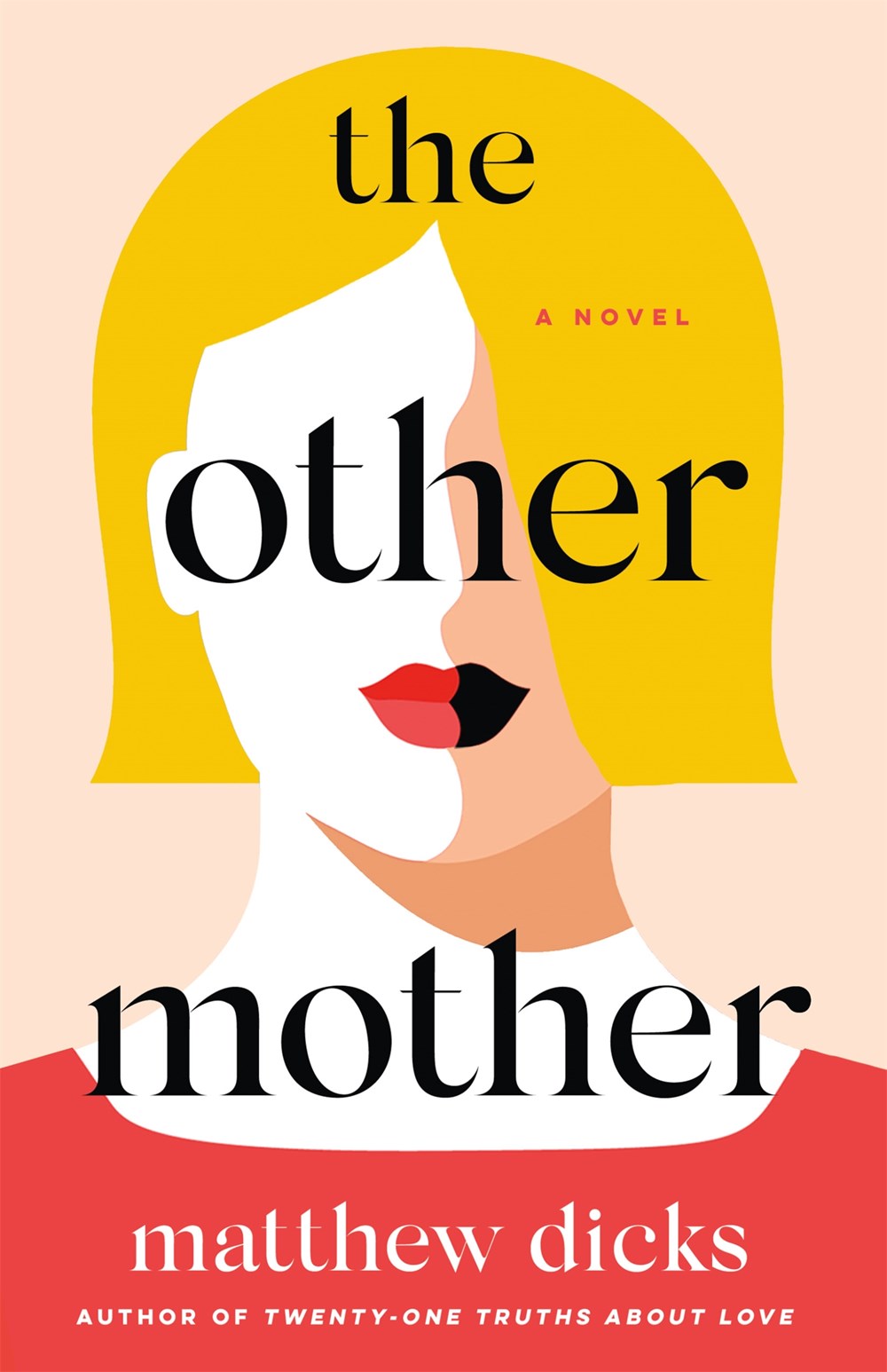 THE OTHER MOTHER by Matthew Dicks
9781250103468
Available now from St. Martin's Press (1/12/21)
From the beloved author of MEMOIRS OF AN IMAGINARY FRIEND comes a novel about a teenage boy coping with the rupture of his family by viewing his mother in an unusual light.
"Easy reading, a touch of mystery, and a relatable teen protagonist make this an obvious choice for teens who like realistic fiction." —Booklist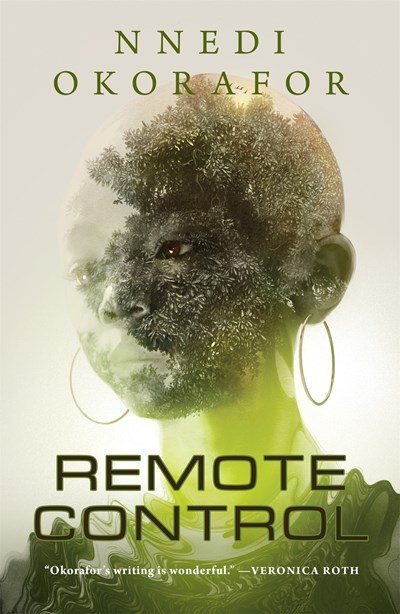 REMOTE CONTROL by Nnedi Okorafor
9781250772800
Available now from Tordotcom (1/19/21)
An alien artifact turns a young girl into Death's adopted daughter in this tale of community and female empowerment by BINTI's Nnedi Okorafor.
"Sankofa's compelling mystery and exciting journey will appeal to young adult readers who enjoy an introspective main character." —Booklist
"Okorafor builds a stunning landscape of futuristic technology and African culture, with prose that will grab readers from the first sentence. Sankofa is at once innocent and experienced, facing a world forever changed for and by her. VERDICT This compelling novella is Africanfuturism sf at its best." —Library Journal, starred review
"Following a common trend in Okorafor's work, this imaginative, thought-provoking story uses elements of the fantastic to investigate the complexities of gender and community outside of a European, colonial imagination. Readers will be blown away."
—Publishers Weekly, starred review
MY BRILLIANT LIFE by Ae-ran Kim
9781250750556
Available now from Forge Books (1/26/21)
A universal tale of family bonds and out-of-the-ordinary friendships, MY BRILLIANT LIFE interweaves the past and present of a tight-knit family, finding joy and happiness in even the most difficult times.
"Reminiscent of John Green's THE FAULT IN OUR STARS (2012); the struggles of its YA characters will surely resonate." —Booklist
THE MASK FALLING by Samantha Shannon
9781635570328
Available now from Bloomsbury Publishing (1/26/21)
From the New York Times bestselling author of THE BONE SEASON and THE PRIORY OF THE ORANGE TREE, the stunning fourth novel set in the world of Scion.
"For YA fans of the series, though violence and Paige's suffering are constants." —Booklist
"Shannon expertly blends genres to create a story that is at once a political thriller, a dystopian epic, and a paranormal adventure. This bold series installment will leave fans eager for more." —Publishers Weekly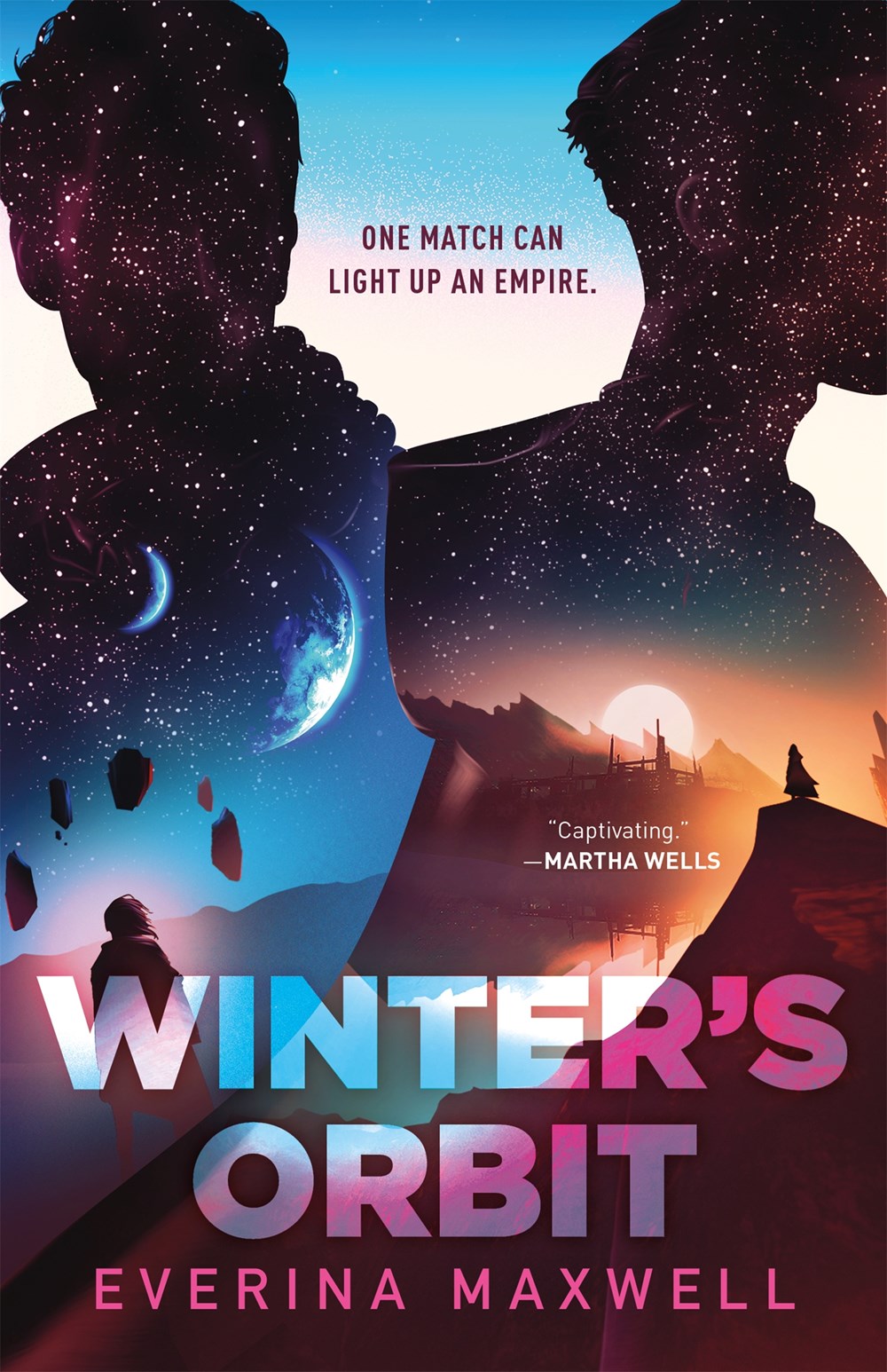 WINTER'S ORBIT by Everina Maxwell
9781250758835
Available now from Tor Books (2/2/21)
ANCILLARY JUSTICE meets RED, WHITE & ROYAL BLUE in this exciting debut already made popular online. So begins a legendary love story amid the stars.
"Recommended for teens who enjoy exciting romantic adventures with some soft science fiction elements, especially those looking for LGBTQ representation." —Booklist
THE THREE MOTHERS by Anna Malaika Tubbs
9781250756121
Available now from Flatiron Books (2/2/21)
From Gates Scholar and First Lady of Stockton, CA, comes the first book to celebrate the three great women who raised and shaped America's most pivotal heroes: MLK, Malcolm X, and James Baldwin.
"This heavily documented and unflinching look into the lives of early twentieth century African American women is an extraordinary resource [for YAs]." —Booklist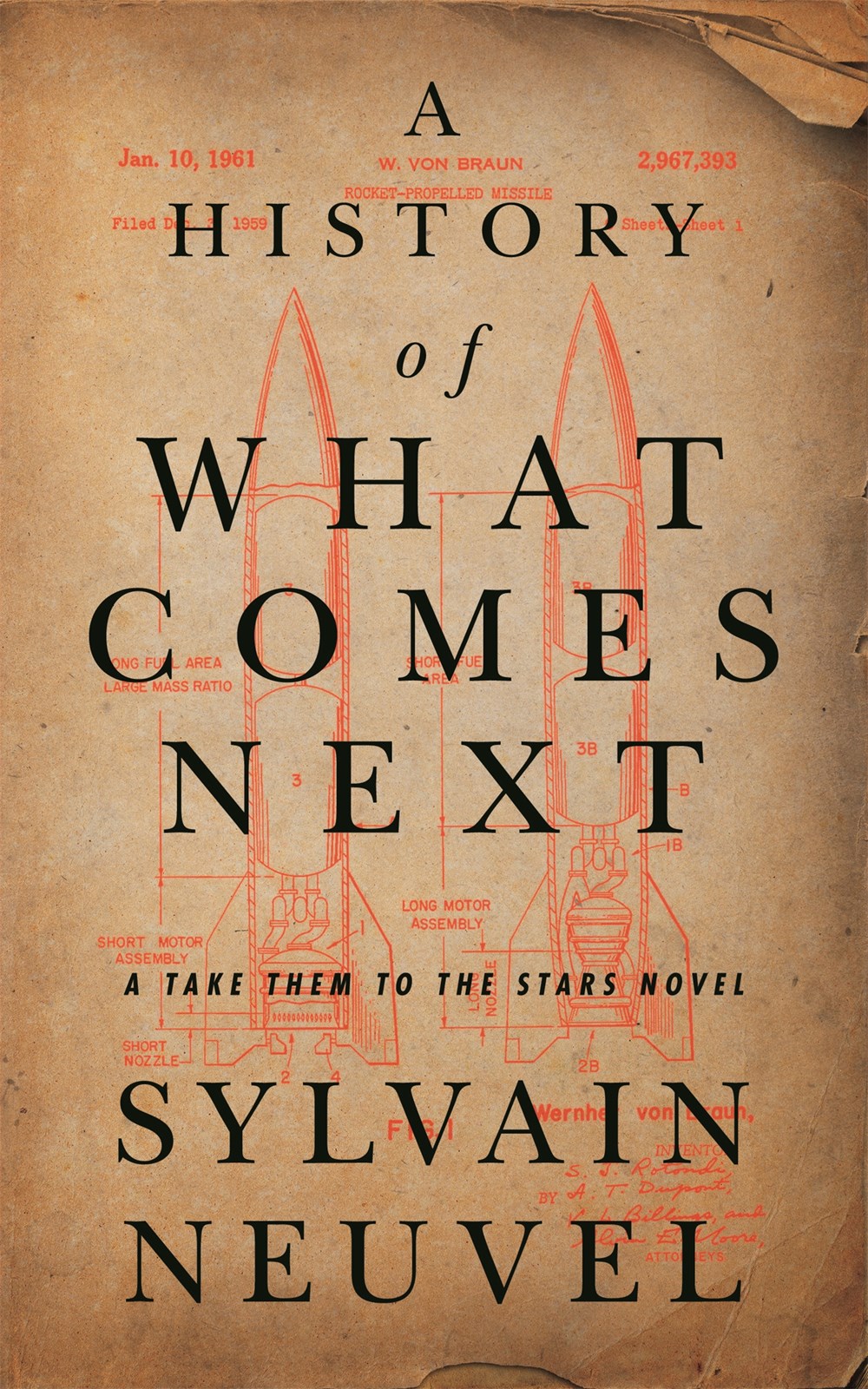 A HISTORY OF WHAT COMES NEXT by Sylvain Neuvel
9781250262066
Available now from Tordotcom (2/2/21)
Showing that truth is stranger than fiction, Neuvel weaves a scfi thriller that blends a fast moving, darkly satirical look at 1930s rocketry with the amorality of progress, and the nature of violence.
"Teens will identify with the 99th daughter's struggle to accept her role and cheer for her loving bond with her girlfriend." —Booklist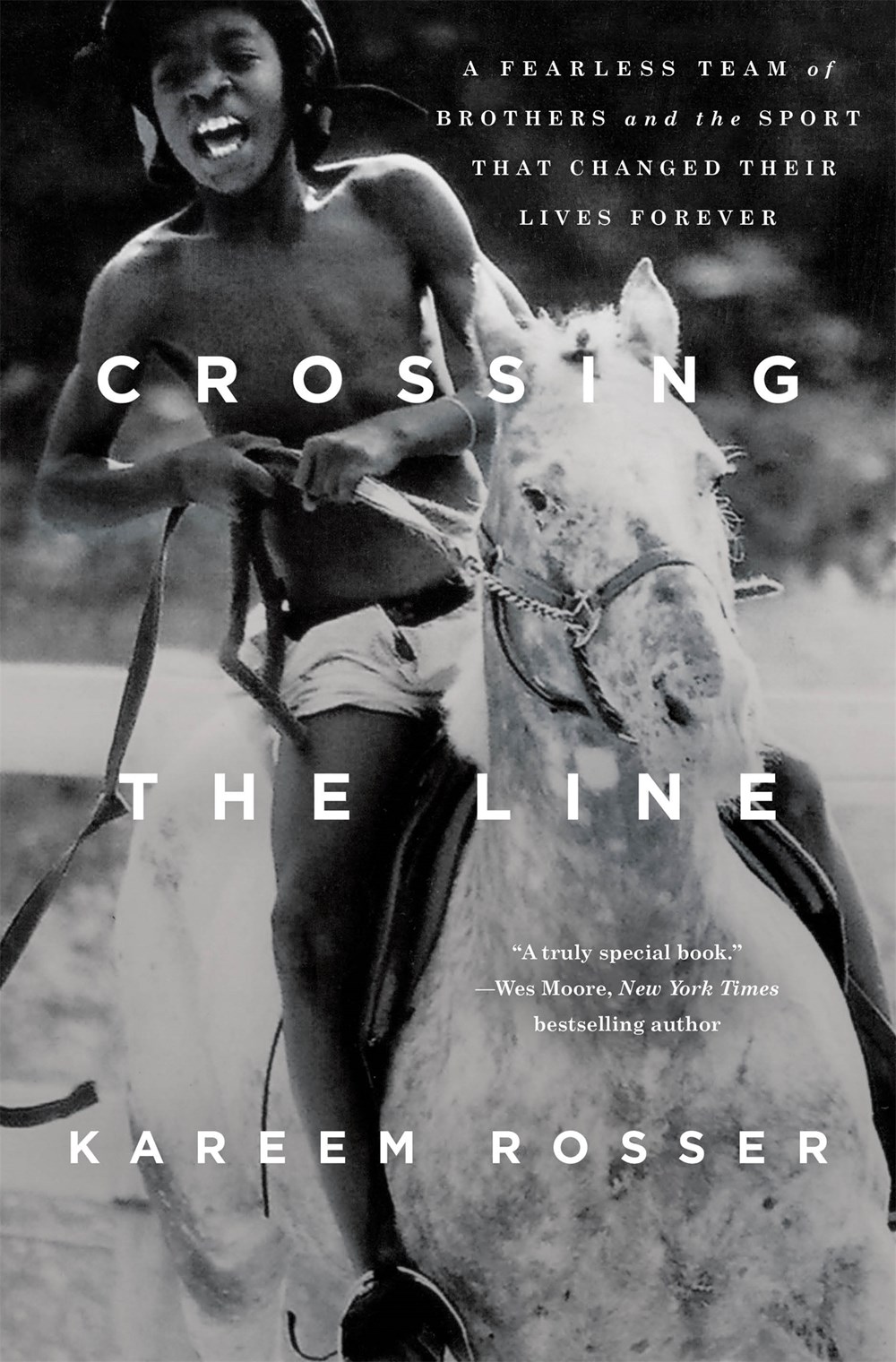 CROSSING THE LINE by Kareem Rosser
9781250270863
Available now from St. Martin's Press (2/9/21)
An inspiring memoir of defying the odds from Kareem Rosser, captain of the first all-black squad to win the National Interscholastic Polo championship.
"This stereotype-shattering memoir about a Black teenager from Philadelphia who became a polo champion will hook YA readers on many levels." —Booklist, starred review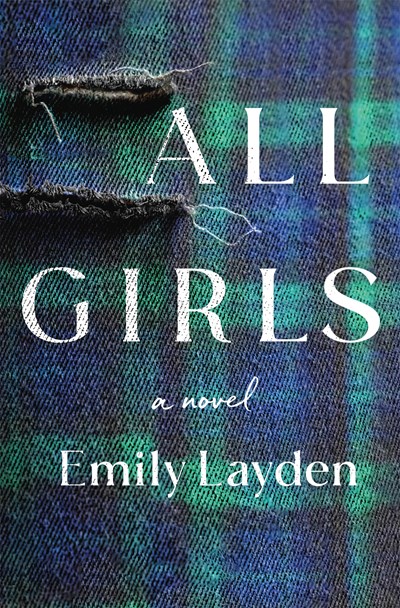 ALL GIRLS by Emily Layden
9781250270894
Available now from St. Martin's Press (2/16/21)
A keenly perceptive coming of age novel, ALL GIRLS follows nine young women as they navigate their ambitions and fears at a prestigious New England prep school, all pitched against the backdrop of a scandal the administration wants silenced.
"Give this to teen fans of Gossip Girl and other aspirational prep-school stories." —Booklist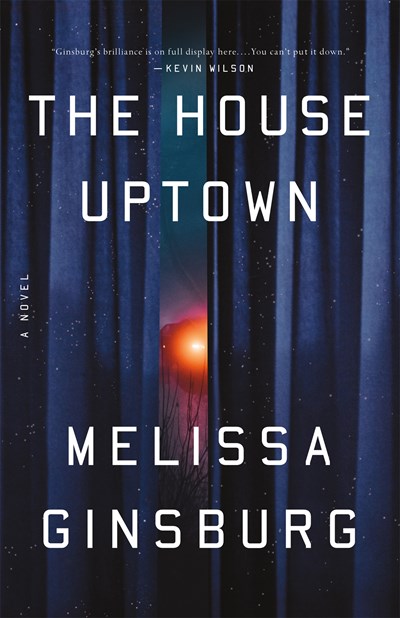 THE HOUSE UPTOWN by Melissa Ginsburg
9781250784186
Available now from Flatiron Books (3/16/21)
An emotional coming-of-age novel about a young girl who goes to live with her eccentric grandmother in New Orleans after the death of her mother.
"The presence of a well-developed teen character will attract YA mystery fans." —Booklist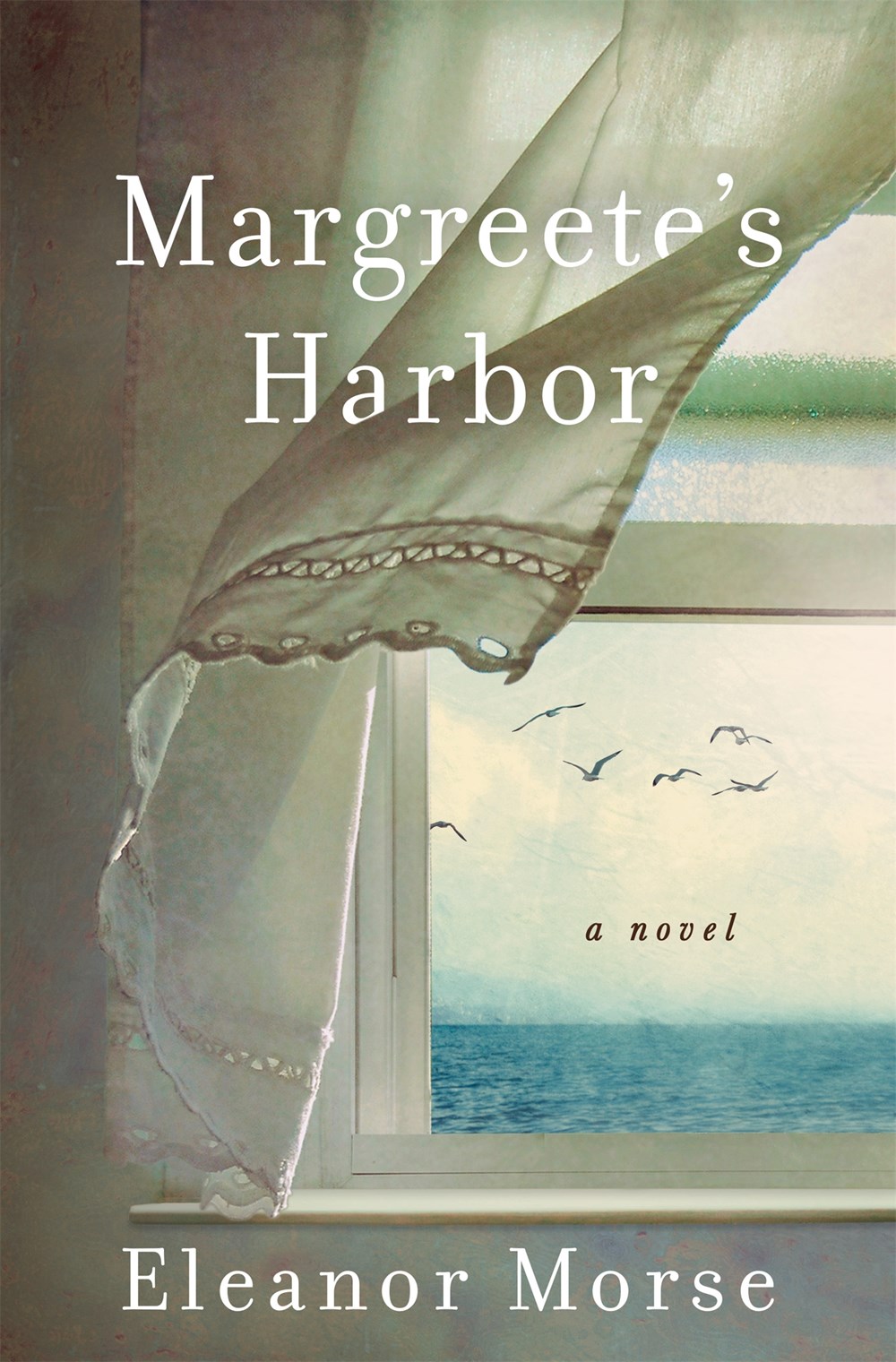 MARGREETE'S HARBOR by Eleanor Morse
9781250271549
Available now from St. Martin's Press (4/20/21)
A literary novel set on the coast of Maine during the 1960s, tracing the life of a family and its matriarch as they negotiate sharing a home.
"The young narrators' perspectives on their coming-of-age experiences are compelling, though there are also disturbing events, explorations of sexuality, and adult turmoil." —Booklist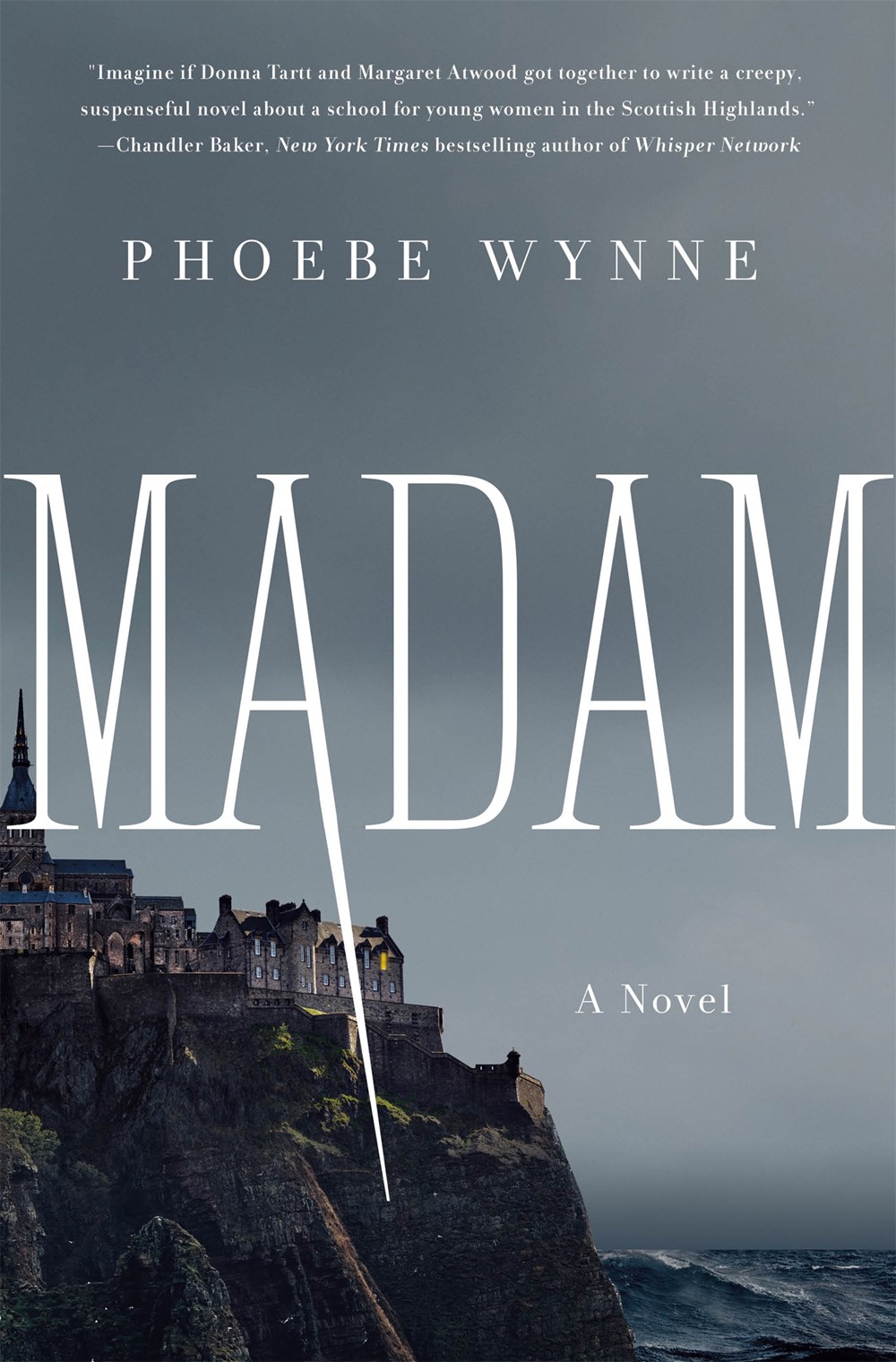 MADAM by Phoebe Wynne
9781250272041
Available May 18, 2021 from St. Martin's Press
A riveting, modern gothic debut with shades of THE SECRET HISTORY, The Stepford Wives, and a dash of CIRCE, set at a secretive all girls' boarding school perched on a craggy Scottish peninsula.
"Wynne's writing is slow, steady, and suspenseful, with the novel's twists built carefully into the text to highlight the overwhelming nature of systemic power and the helplessness and bleakness that lie at the core of the school's system." —Booklist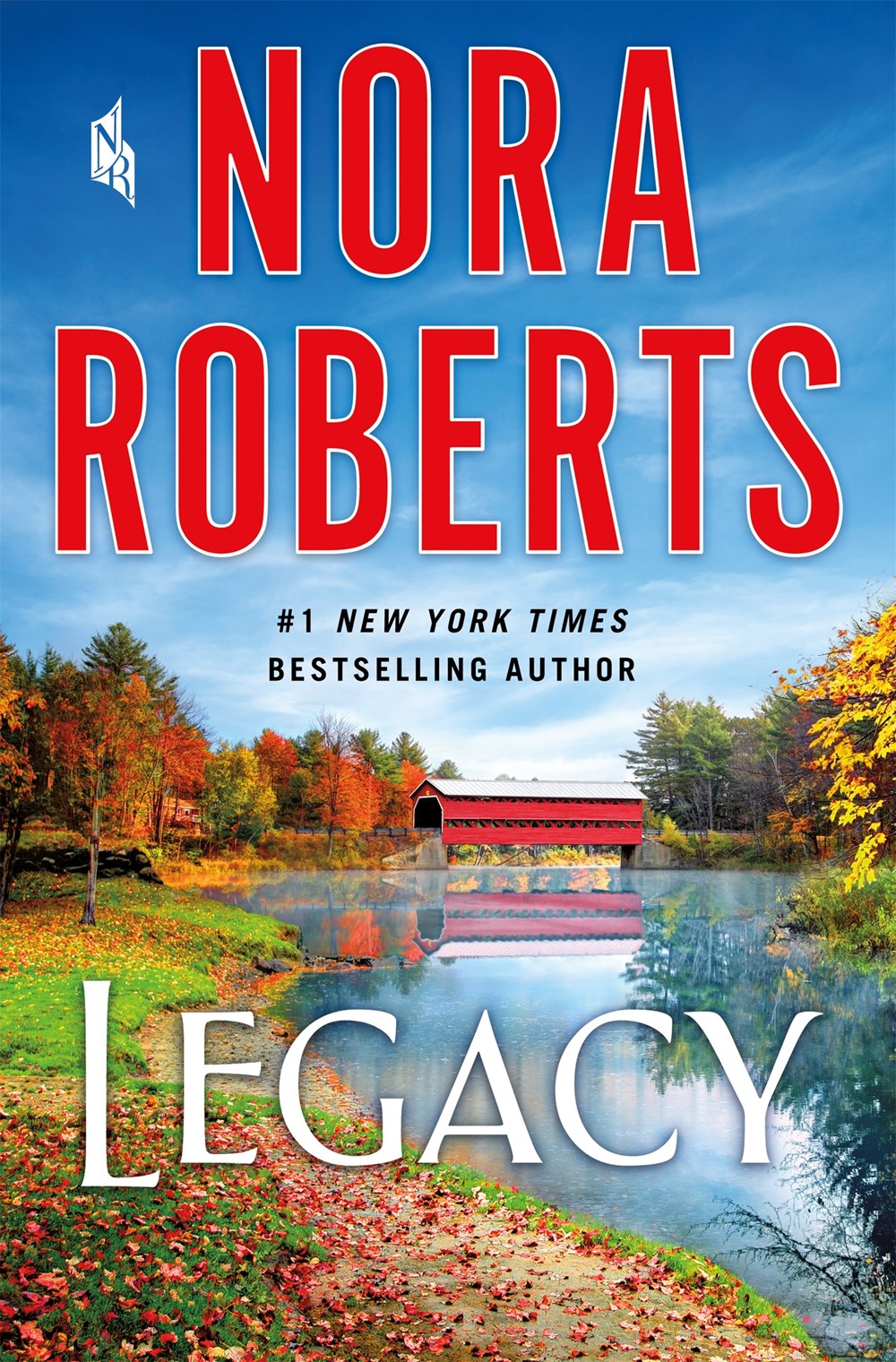 LEGACY by Nora Roberts
9781250272935
Available May 25, 2021 from St. Martin's Press
The #1 New York Times bestselling author's new novel, a tale of family tragedy, healing love, and unnerving suspense.
"Roberts' older teen fans will latch onto this story's enterprising protagonists, one harnessing an adolescent vision, the other working in graphic novels." —Booklist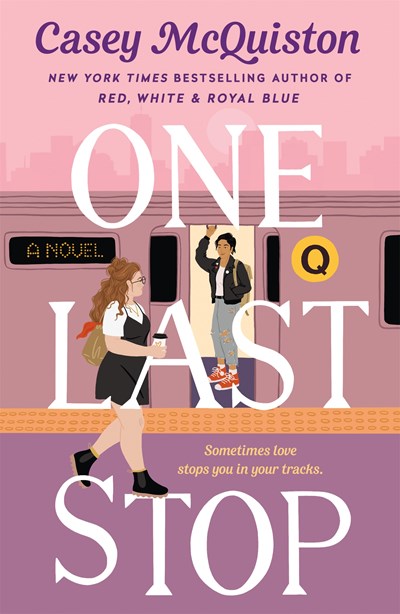 ONE LAST STOP by Casey McQuiston
9781250244499
Available June 1, 2021 from St. Martin's Griffin
From the New York Times bestselling author of RED, WHITE & ROYAL BLUE comes a new romantic comedy that puts a queer spin on Kate & Leopold.
"With all the fun and camp of a drag show (of which this novel features more than one) but grounded in the tenderness of first love, this time-slip rom-com is an absolute delight. McQuiston brings the goods."
—Publishers Weekly, Starred Review
SOMEBODY'S DAUGHTER: A Memoir by Ashley C. Ford
9781250305978
Available June 1, 2021 from Flatiron Books
One of the most prominent voices of her generation debuts with an extraordinarily powerful memoir: the story of a childhood defined by the ever looming absence of her incarcerated father and the path we must take to both honor and overcome our origins.
"Sure to be one of the best memoirs of 2021."
—Kirkus Reviews, Starred Review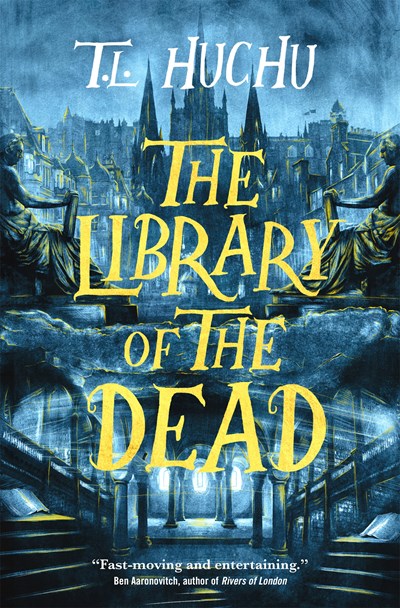 THE LIBRARY OF THE DEAD by T.L. Huchu
9781250767769
Available June 1, 2021 from Tor Books
Sixth Sense meets Stranger Things in this sharp contemporary fantasy following a precocious and cynical teen as she explores the shadowy magical underside of modern Edinburgh.
"A good fit for teen readers looking for urban fantasy that is not Eurocentric." —Booklist
"Expertly blending elements of Zimbabwean and Scottish culture, Huchu's occult thriller is as entertaining as it is thought-provoking." —Publishers Weekly, starred review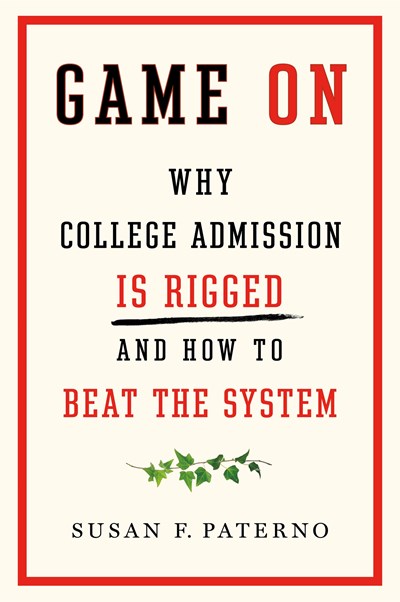 GAME ON: Why College Admission is Rigged and How to Beat the System by Susan F. Paterno
9781250622648
Available June 8, 2021 from St. Martin's Press
Director of the Chapman journalism program and mother of four recent college grads, Paterno leads you through the admissions process to help you and your family make the best decision possible.
ONE TWO THREE by Laurie Frankel
9781250236777
Available June 8, 2021 from Henry Holt
From the New York Times bestselling author of THIS IS HOW IT ALWAYS IS, a Reese's Book Club x Hello Sunshine Book Pick, comes a timely, topical novel about love and family that will make you laugh and cry…and laugh again. How do you let go of the past when the past won't let go of you?
"YAs will appreciate Frankel's sensitivity to neurodiversity and family bonds." —Booklist
SECRETS OF THE FORCE: The Complete, Uncensored, Unauthorized Oral History of Star Wars by Mark A. Altman and Edward Gross
9781250236876
Available July 13, 2021 from St. Martin's Press
The first and only comprehensive oral history of the Star Wars movie franchise.
SHE WHO BECAME THE SUN by Shelley Parker-Chan
9781250621801
Available July 20, 2021 from Tor Books
Mulan meets The Song of Achilles; an accomplished, poetic debut of war and destiny, sweeping across an epic alternate China.
"Parker-Chan's debut is forceful, immersive, and unforgettable. This inspired queer retelling of Chinese history is an exciting read." —Library Journal, starred review
GET REAL AND GET IN: How to Get Into the College of Your Dreams by Being Your Authentic Self by Dr. Aviva Legatt
9781250773968
Available August 3, 2021 from St. Martin's Griffin
An insider's college admissions guide that teaches students to identify and harness their unique passions, stand out from the crowd, and achieve their dreams.
VALEDICTORIANS AT THE GATE: Standing Out, Getting In, and Staying Sane While Applying to College by Becky Munsterer Sabky
9781250619037
Available August 3, 2021 from Henry Holt
A former Ivy League admissions officer shares her stories from the frontlines of the admissions wars and offers advice on how to stand out, get in, and most importantly, stay true to yourself as you prepare for college.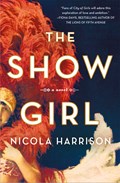 THE SHOW GIRL by Nicola Harrison
9781250200150
Available August 10, 2021 from St. Martin's Press
Take a glimpse of the glamorous world of the Ziegfeld Follies, through the eyes of a young midwestern woman who comes to New York City to find her destiny as a Ziegfeld Follies star.

PROMISE THAT YOU WILL SING ABOUT ME: The Power and Poetry of Kendrick Lamar by Miles Marshall Lewis
9781250231680
Available August 17, 2021 from St. Martin's Press
rom pop culture critic and music journalist Miles Marshall Lewis comes a book about the power and poetry of Kendrick Lamar.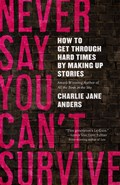 NEVER SAY YOU CAN'T SURVIVE by Charlie Jane Anders
9781250800015
Available August 17, 2021 from Tordotcom
From the internationally bestselling and critically-acclaimed writer Charlie Jane Anders comes a nonfiction manual about writing and life.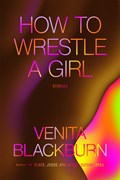 HOW TO WRESTLE A GIRL: Stories by Venita Blackburn
9780374602796
Available September 7, 2021 from MCD x FSG
A rising star, Blackburn is a trailblazing stylist, and in HOW TO WRESTLE A GIRL she masterfully shakes loose a vision of girlhood that is raw, vulnerable, and never at ease.
BEAUTIFUL WORLD, WHERE ARE YOU? by Sally Rooney
9780374602604
Available September 7, 2021 from FSG
Alice, Felix, Eileen, and Simon are still young—but life is catching up with them. They desire each other, they delude each other, they get together, they break apart. They have sex, they worry about sex, they worry about their friendships and the world they live in. Are they standing in the last lighted room before the darkness, bearing witness to something? Will they find a way to believe in a beautiful world?
THE MISSING HOURS by Julia Dahl
9781250083722
Available September 14, 2021 from Minotaur Books
A riveting standalone novel from award-winning author Julia Dahl confronts the aftermath of a campus rape and the lengths that some will go to keep the truth hidden.
UNDER THE WHISPERING DOOR by T.J. Klune
9781250217349
Available September 21, 2021 from Tor Books
A contemporary fantasy with New York Times bestselling author TJ Klune's signature charm about a ghost who refuses to cross over and the ferryman he falls in love with.
LIGHT FROM UNCOMMON STARS by Ryka Aoki
9781250789068
Available September 28, 2021 from Tor Books
This lyrical, delightful, queer SF novel is Good Omens with a Faustian bargain.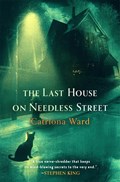 THE LAST HOUSE ON NEEDLESS STREET by Catriona Ward
9781250812629
Available September 28, 2021 from Tor Nightfire
A gripping psychological horror novel that delivers twist after twist, THE LAST HOUSE ON NEEDLESS STREET is a shocking exploration of the lengths we'll go to protect ourselves from dark truths.
---
Find all of our 2021 YA titles here.