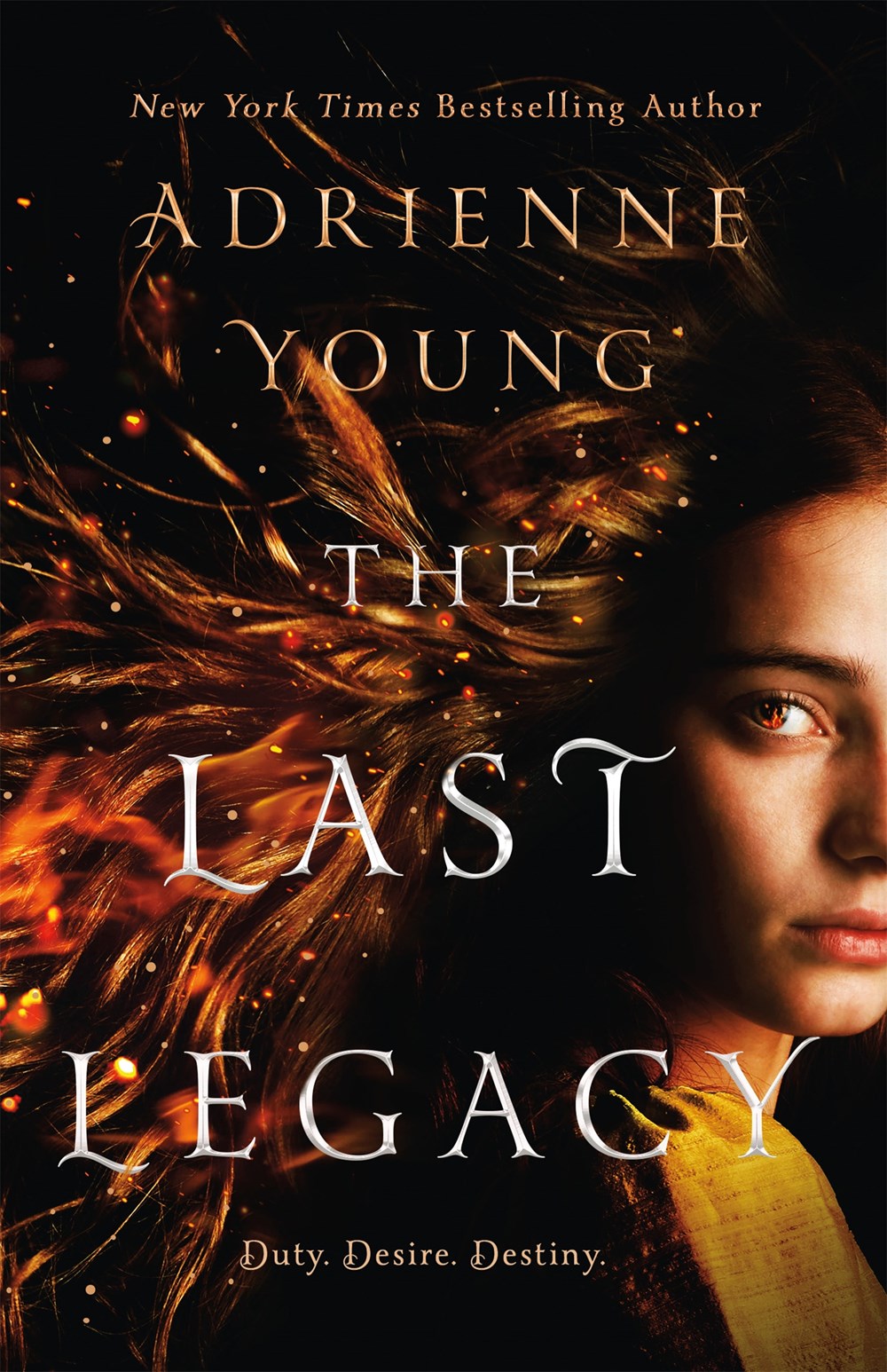 THE LAST LEGACY by Adrienne Young
9781250823724
Available September 7, 2021 from Wednesday Books
Ages 12-18
E-galley available on NetGalley and Edelweiss
It's been fourteen years since Bryn Roth's great aunt whisked her away from the dangers of Bastian and her family's fraudulent business. Now Bryn is eighteen and has returned to Bastian to reclaim her place in the Roth family . . . and the family business. . . the very same business that got her parents killed years ago.
Led by ruthless Uncle Henrick, the Roths are a brutal bunch, and Bryn must prove that she is one of them in order to earn their trust. Unfortunately, falling for Ezra, the family's resident silversmith, is a surefire way to guarantee that that doesn't happen. Forced to hide their feelings or risk Henrick's wrath, Bryn and Ezra must fight to belong . . . either within the Roth's tangled web, or outside of it. 
Full of her trademark beautiful characters and thrilling action, THE LAST LEGACY is Adrienne Young at the top of her game. This standalone novel is set in the same world as her bestselling FABLE and NAMESAKE, immersing readers into the secrets and schemes hidden in the streets of Bastian. Bryn is a fierce heroine, with the wit, charm, and stubbornness needed to survive among the Roths. And Bryn's enemies-to-lovers romance with Ezra is oh-so-swoony and exciting, as the pair navigates the dangers of their budding relationship.  
Hand this stunningly romantic and action-packed tale to fans of powerful female protagonists like Holly Black's THE CRUEL PRINCE, standalone fantasies such as Margaret Rogerson's SORCERY OF THORNS, and complicated family dynamics à la Adalyn Grace's ALL THE STARS AND TEETH.
---
" . . . [T]he delightfully swoonworthy love story will keep readers engaged and the pages turning eagerly as they hurtle toward the book's satisfying conclusion . . . An entertaining story of forbidden love, family drama, and elegant couture." —Kirkus Reviews
Happy reading!
<3 Emily
YA Resources:
2021 Books for Teens
Day's YA archives
2021 Adult Books for Teens