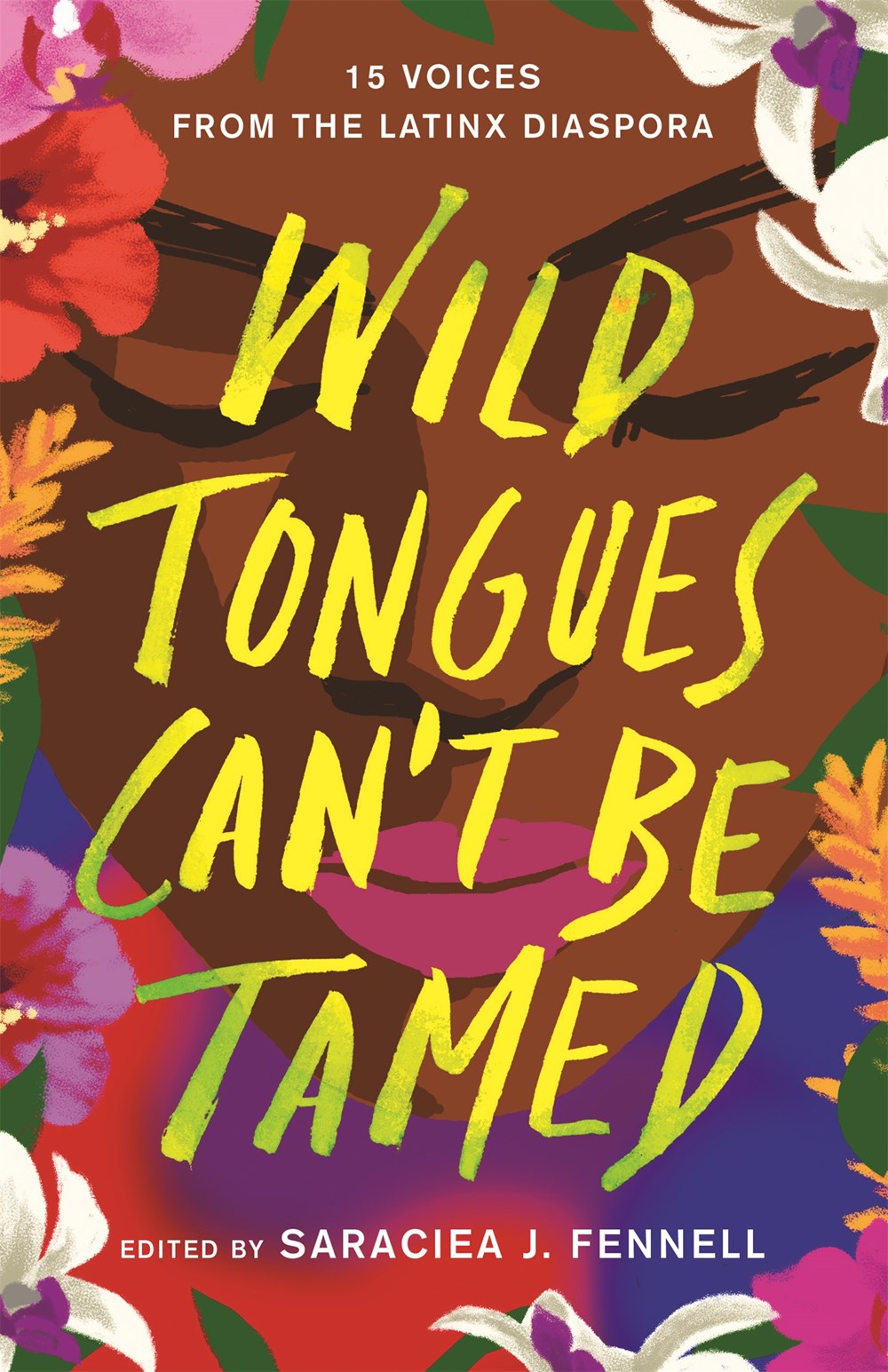 WILD TONGUES CAN'T BE TAMED: 15 Voices from the Latinx Diaspora by Saraciea J. Fennell
9781250763426
Available September 14, 2021 from Flatiron Books
Ages 12-18
E-galley available from Edelweiss and NetGalley
In this groundbreaking and poignant anthology, Saraciea J. Fennell gathers an all-star cast of fifteen Latinx writers to tell their stories, including Elizabeth Acevedo, Mark Oshiro, and Meg Medina, among others. These wholly original pieces cover a variety of themes, such as grief, celebration, identity, and colorism. Every chapter in this collection is a powerful work of art, but a few of my personal favorites are:
"#Julian4spiderman" by Julian Randall, in which the author writes about his deep connection to Spider-Man, specifically Miles Morales, the Afro-Latinx superhero from Spider-Man: Into the Spider-Verse. 
"Haitian Sensation" by Ibi Zoboi, an essay about growing up Haitian in New York City and the journey of finding one's identity.
"The Land, the Ghosts, and Me" by Cristina Arreola, a haunting story of grief, ghosts, and discovering serenity in the paranormal.
This stunning collection of essays is full of incredibly personal stories that celebrate the richness and diversity of the Latinx diaspora, while also spurring a necessary and timely dialogue about intersectionality, colorism, and stereotypes. WILD TONGUES CAN'T BE TAMED will appeal to both teen and adult readers, especially those who are fans of I AM NOT YOUR PERFECT MEXICAN DAUGHTER by Erika Sánchez, FURIA by Yamile Saied Méndez, and STAMPED by Jason Reynolds.
"A tremendously thought-provoking (re)construction of Latinx experiences."
—Kirkus Reviews
"The deeply personal approach of each contributor will connect with readers of all backgrounds and empower those seeking to define their own experiences." —Booklist
HAPPY READING!
<3 EMILY
YA Resources:
2021 Books for Teens
Day's YA archives
2021 Adult Books for Teens