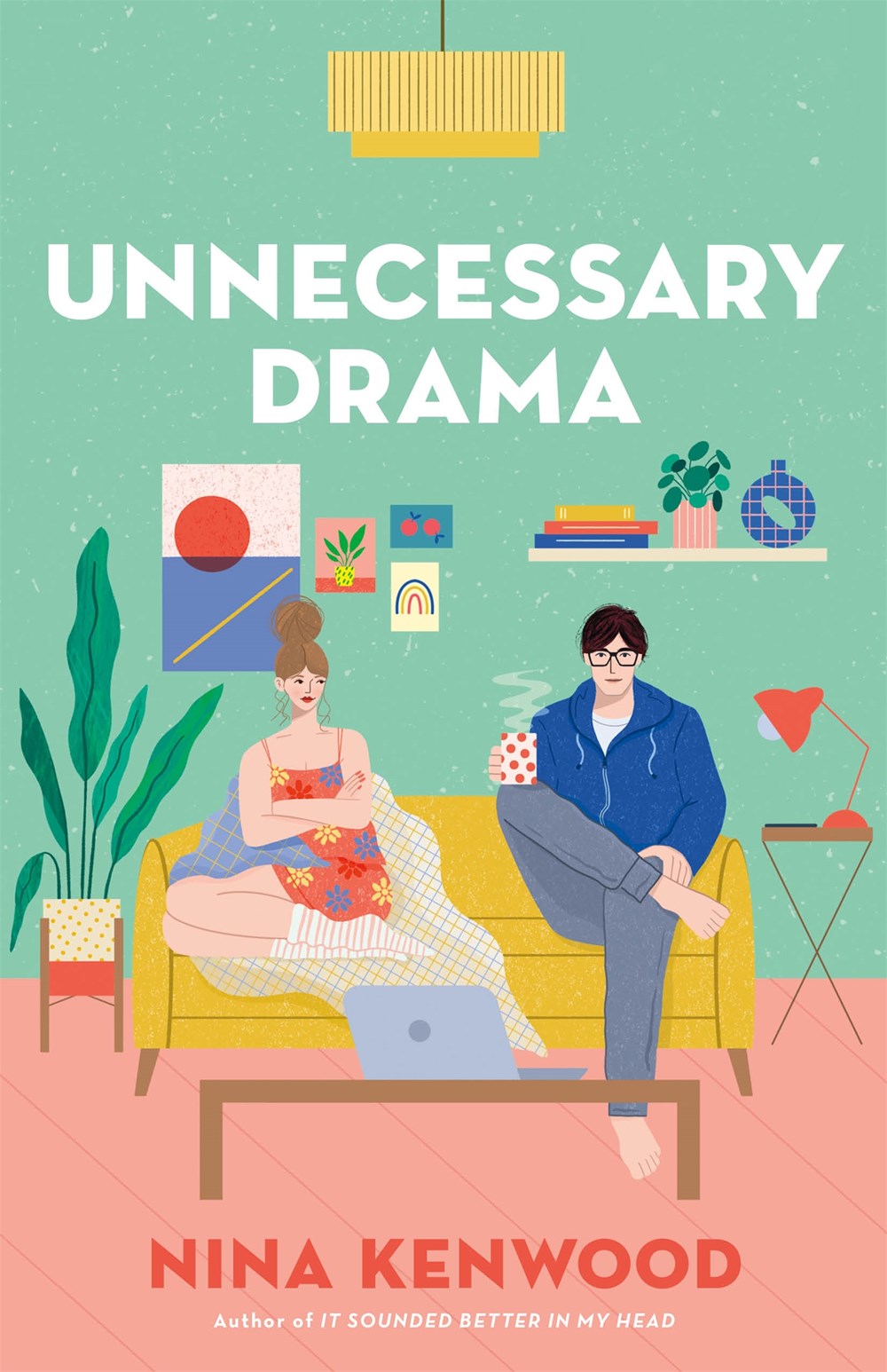 UNNECESSARY DRAMA by Nina Kenwood
TP: 9781250894441 | HC: 9781250894427
8/8/23
Flatiron Books
Ages 13-18
E-galley available on Edelweiss and NetGalley
Brooke has always been the responsible one. The one saving her sister from trouble, handing every assignment in on time and perfectly completed, the one to follow every single rule and even make up some of her own when she didn't feel as though there were enough. She thrives off lists and plans, mapping out every second of her life. But there are no guidelines for when your once best friend turned enemy becomes your housemate. 
Leaving home for the first time, Brooke is excited to start over and make new friends. As she's settling into her new home and forming a bond with her new housemate Harper, Brooke is ready for everything that awaits. That is until Jesse walks in, igniting even more anxiety inside Brooke, saying that he is their third roommate. All Brooke can think about is how their friendship ended in high school when Jesse turned Brooke down in front of their whole grade…after HE initiated the kiss. And, now, much to Brooke's dismay, there is only one rule for their college household. (And, no, it has nothing to do with chores and cleaning.) It is: no unnecessary drama. So, Brooke decides the best way to handle Jesse is to act civil when Harper is around and completely ignore each other when she's not. But that gets a little complicated once Brooke realizes how much she still likes Jesse. As the two spend more and more time together, find themselves in a fake dating scheme for a night, have a stint in the hospital after Jesse saved Brooke from collapsing, and late nights binging The Vampire Diaries, it's clear that the feelings are mutual. But Brooke has to learn to forget what happened in high school, break her own rule she set against dating her housemate, and let Jesse in completely.
This heartwarming and fun book has all the best tropes: forced proximity, enemies to lovers, and even a little fake dating. Brooke and Jesse, along with the entire cast of lovable characters, share hilarious and authentic relationships as they navigate life and growing up. While being absolutely joyful and light-hearted, UNNECESSARY DRAMA doesn't gloss over Brooke's anxiety, her family's struggle with alcoholism, and what it feels like to be different. This is a hug wrapped up in a book and will have readers laughing throughout and finding bits and pieces of themselves in Brooke and all of her friends. Hand this one to fans of LEAH ON THE OFF BEAT, THE UPSIDE OF FALLING, and the show New Girl.
Happy reading!
<3 Samantha
YA Resources:
2023 Books for Teens
Day's YA Archives
2023 Adult Books for Teens