"A wild getaway, full of grit and glitter, joy and heartache, devastation, and empowerment."
—Emma Lord, author of TWEET CUTE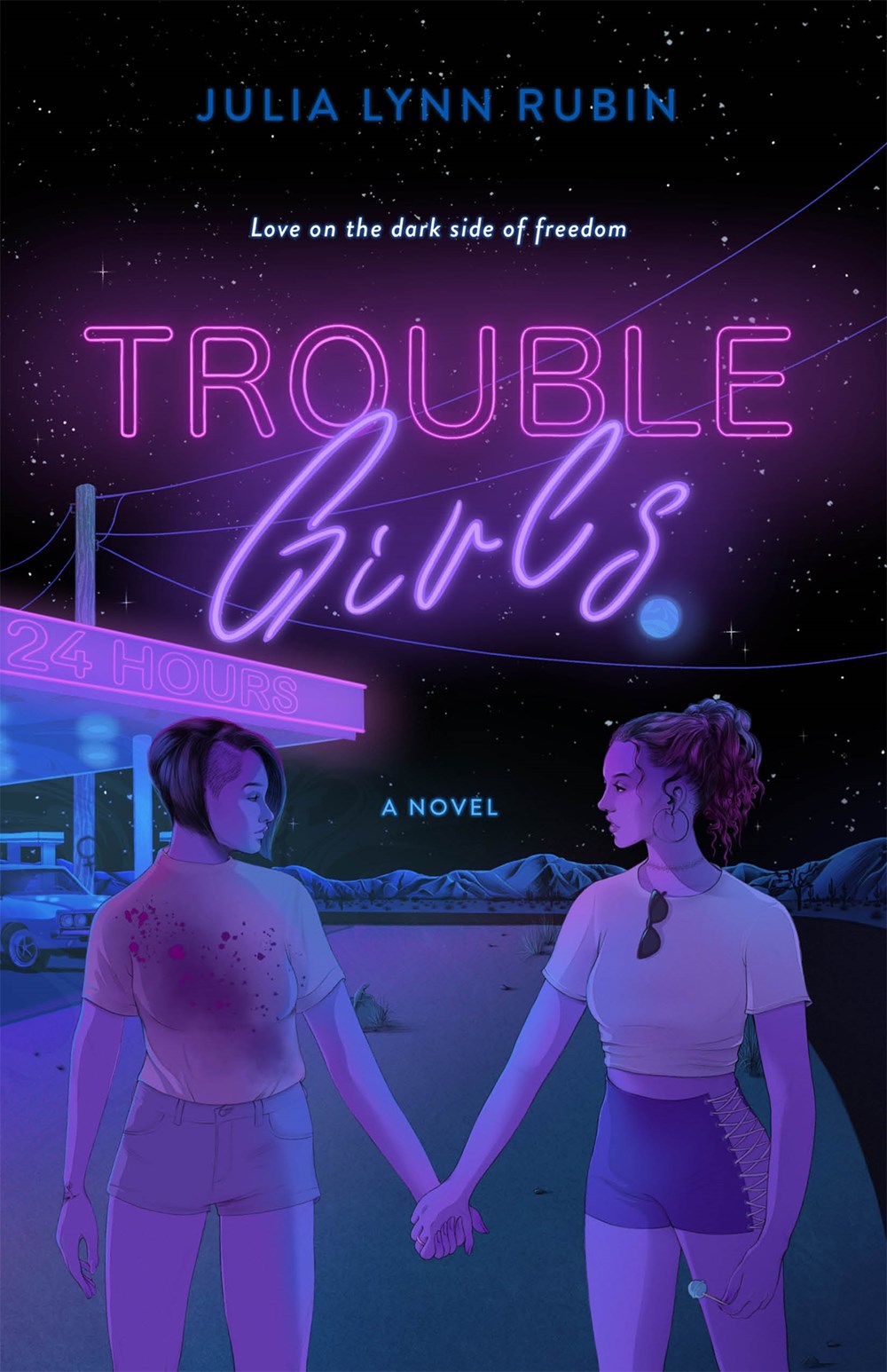 TROUBLE GIRLS by Julia Lynn Rubin
9781250757241
Available June 1, 2021 from Wednesday Books
Ages 14-18
E-galley on Edelweiss and NetGalley
TW: sexual assault
A quiet lake getaway turns into an epic and dangerous road trip for teens Trixie and Lux, after an unexpectedly violent encounter during a pit stop at a local college bar. They enter the bar as two relatively normal girls, but they leave as fugitives, covered in the blood of a frat boy who assaulted Lux. So they hit the road and never look back.
Fleeing West across the country, the girls unintentionally become the public faces of a #MeToo movement when it's discovered that the frat boy from the bar is a rich, well-respected, serial sexual assaulter . . . and now his victims are coming forward. As Trixie and Lux attempt to stay one step ahead of the authorities chasing them, their faces and story are shared far and wide. Exhausted, broke, and quickly running out of options, only their love for each other can keep them moving forward.
TROUBLE GIRLS is a queer, relevant, and empowering reimagining of Thelma and Louise. The plot is thrilling, and Lux and Trixie's love story is beautifully and brutally honest. The pair is written with such authenticity, making them completely endearing, despite their many missteps (they are teenagers, after all, not criminal masterminds). Dark, powerful, and breathtaking, TROUBLE GIRLS is perfect for fans of THE FEMALE OF THE SPECIES by Lionel Shriver, SADIE by Courtney Summers, and Riverdale.
"The novel doesn't shy away from gritty questions and gives a crucial voice to the righteous anger of teen girls. A fiery thriller wrought with dramatic tension and social commentary."
—Kirkus Reviews
HAPPY READING!
<3 EMILY
YA Resources:
2021 Books for Teens
Day's YA archives
2021 Adult Books for Teens