We're thrilled to share that two Macmillan titles are finalists for the

2021 William C. Morris Debut Award

!
IT SOUNDED BETTER IN MY HEAD by Nina Kenwood
Devastating acne during her adolescence left Natalie with low self-esteem. Now, as if the news of her parents' divorce isn't enough, Natalie feels like a third wheel with her best friends, is anxious about an unknown future after high school, and is confused by romantic feelings for her best friend's brother. A surprising romance begins, challenging Natalie to examine the kind of person her acne has formed her into versus who she really is. Told with snarky humor and vulnerability, Kenwood examines the often confusing yet empowering transition into adulthood.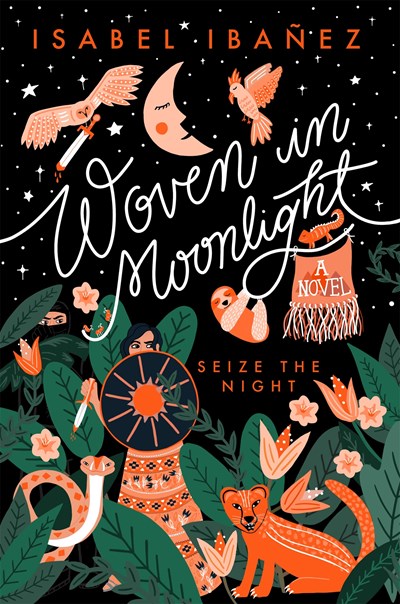 WOVEN IN MOONLIGHT by Isabel Ibañez
After the Indigenous Llacsans rebel and overthrow Illustrian rule, Ximena's people are forced into exile. When the Llacsan king demands Illustrian Condesa's hand in marriage, Ximena takes her place, intending to spy for the Illustrians and relay information to them through beautifully woven tapestries made from moonlight. This lush and descriptive story celebrates Bolivian culture and history while highlighting the impact of colonization.
Click here to see the full list of finalists.
The William C. Morris YA Debut Award, first given in 2009, honors a book published by a first-time author writing for teens and celebrating impressive new voices in young adult literature. The winner is announced annually at the ALA Youth Media Awards, with a shortlist of up to five titles named the first week of December. The award's namesake is William C. Morris, an influential innovator in the publishing world and an advocate for marketing books for children and young adults. Bill Morris left an impressive mark on the field of children's and young adult literature. He was beloved in the publishing field and the library profession for his generosity and marvelous enthusiasm for promoting literature for children and teens.