Cue the confetti cannons and cheerleaders: it's time for our annual list of Young Adult books from St. Martin's Griffin!
Before the celebrations begin, make sure that you're whitelisted on Edelweiss to download all of our available e-galleys. Click here to find out how to be whitelisted.
If you're already whitelisted, you can find all available Macmillan e-galleys here (please note: you must be logged in and set your search preference to "View titles I may Download or Request." Otherwise, the page will say "No titles met this criteria").
You can also view our Edelweiss collection of Books for Teens titles here.
Read on for the books!
FANGIRL by Rainbow Rowell
A coming-of-age tale of family, first love, and fan fiction from the talented author of ELEANOR & PARK.
"Absolutely captivating." — Kirkus Reviews, starred review
"A funny and tender coming-of-age story that's also the story of a writer finding her voice. [...] Touching and utterly real." — Publishers Weekly, starred review
"This book will find a wide audience, especially among older fans of Harry Potter." — School Library Journal, starred review
"This is an epic writ small; the magic here is cast not with wands but with Rowell's incredible ability to build complex, vivid, troubling, and triumphant relationships." — Booklist, starred review
#1 LibraryReads September 2013 Selection
New York Times Notable Children's Books of 2013
Goodreads Best Books of 2013
School Library Journal Best Books of 2013
2014 YALSA Best Fiction for Young Adults selection 
THE TRAP by Andrew Fukuda (The Hunt #3)
In the explosive finale to The Hunt trilogy, Gene and Sissy must protect each other and their only hope: the cure that will turn the blood-thirsty creatures around them into humans again.
"The Hunt trilogy has lived up to the promise of the first book and delivered shocks and drama with every turn of the page." — Booklist
THE PREY by Andrew Fukuda (The Hunt #2) is now available in Trade Paperback
THE SOCIAL CODE by Sadie Hayes (The Start-Up #1)
The drama of Gossip Girl comes to Silicon Valley when eighteen-year-old twins Adam and Amelia Dory launch their new company and find fame and fortune seemingly overnight. But no amount of prestige can prepare them for the envy, backstabbing and cool calculation of their new powerful peers.
"Readers will be both engrossed with and appalled by the shifty universe and deliciously soapy momentum created in this thrilling series opener." — Booklist
THE NEXT BIG THING by Sadie Hayes (The Start-Up #2)
In the second installment in the Start Up series, Amelia and Adam are riding high on the successful launch of their new company–until they start to disagree about how to sustain the momentum to keep making it in the competitive world of Silicon Valley.
MIDNIGHT CITY by J. Barton Mitchell (Conquered Earth #1) 
"Mitchell's prose debut, the first in a dystopian sci-fantasy series, is an imaginative mix of danger and humor... The action will keep readers turning the pages." — Kirkus Reviews
THE SEVERED TOWER by J. Barton Mitchell (Conquered Earth #2)
In the second book in the Conquered Earth series, Holt, Mira, and Max have fled Midnight City, accompanying Zoey on her quest to reach the Severed Tower. Their journey is made more dangerous as the group is being pursued by Assembly army, a group of pirates, and Mira's old flame.
REVEALED by P.C. + Kristin Cast (The House of Night #11) 
In the spellbinding eleventh and penultimate installment in the #1 New York Times bestselling vampyre series, Neferet is now more dangerous than ever—and her quest for vengeance will wreak havoc on humans, as well as Zoey and her friends.
HIDDEN by P.C. + Kristin Cast (The House of Night #10) will be available in Trade Paperback in March 2014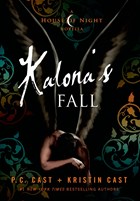 KALONA'S FALL by P.C. + Kristin Cast (The House of Night Novellas #4) 
The fourth installment in the powerful new House of Night Novellas mini-series tells the mysterious story behind Kalona, the winged immortal who fell from the Otherworld.
NAVY SEAL DOGS: My Tale of Training Canines for Combat by Michael Ritland
The true story of how Mike Ritland grew from a skinny, bullied child, to a member of our nation's most elite SEAL Teams, and found his passion training the world's most highly skilled working K9 warriors.
"Special force SEALS are elite enough, but SEAL dogs are a breed apart. About time these heroes got the attention they deserved for a young audience." — Kirkus Reviews
HORIZON by Alyson Noël (Soul Seekers #4) 
In the fourth and final book in the "atmospheric and enjoyable" (Publishers Weekly) Soul Seekers series, Daire and Dace face one final fight that will seal their fate forever.
HORIZON is also available in Trade Paperback.
THE IN-BETWEEN by Barbara Stewart
When Elanor's near-death experience opens a door to a world inhabited by bold, beautiful Madeline, she finds her life quickly spiraling out of control.
"This may be Stewart's first novel, but she exhibits a practiced skill, keeping events ambiguous enough to have readers guessing throughout... A most intriguing book and debut." – Kirkus Reviews, starred review
BEFORE I DIE by Candy Chang
When artist Candy Chang painted the side of an abandoned building with chalkboard paint and the wrote the words, "Before I die, I want to ______," she never expected it to become a worldwide phenomenon. This inspiring book is a celebration of people's reflections on their hopes, fears, humor, heartbreak, and dreams.
2014 YALSA Quick Picks for Reluctant Young Adult Readers selection
RAIN OF THE GHOSTS by Greg Weisman (Rain of the Ghosts #1) 
In Weisman's new series, adventurous young girl Rain discovers that she has the ability to see ghosts thanks to the power of a zemi—a talisman of power in the form of an armband that contains her grandfather's spirit.
"Action and the tropical setting will entice readers to this supernatural opener..." — Booklist 
SPIRITS OF ASH AND FOAM by Greg Weisman (Rain of the Ghosts #2)
In this second book of the Rain of the Ghosts series, Rain Cacique (who talks to ghosts thanks to her grandfather's special armband) is navigating high school while searching for answers.
RADIANCE OF TOMORROW by Ishmael Beah
From the author of A LONG WAY GONE comes a "formidable and memorable novel" (Publishers Weekly) about a village trying to reclaim peace after war.
"Beah, who broke our hearts with the haunting memoir of his life as a boy soldier, will render readers speechless with the radiance of his storytelling in this novel of grace, forgiveness, and a vision of a tomorrow without conflict." – Library Journal, starred review
FLAME by Amy Kathleen Ryan (Sky Chasers #3) 
In the thrilling conclusion to the Sky Chasers series Waverly, Kieran, and Seth struggle to survive on-board the New Horizon—and take down their enemies before it's too late.
TIMESTORM by Julie Cross (Tempest #3) 
The battle between the Tempest division and Eyewall comes to a shocking conclusion in this final installment of the Tempest trilogy.
TIDAL by Amanda Hocking (Watersong #3) is now available in TradePaperback
ELEGY by Amanda Hocking (Watersong #4) is now available in Trade Paperback
REMNANTS OF TOMORROW by Kassy Tayler (Ashes of Twilight #3) 
In the thrilling conclusion to the Ashes of Twilight trilogy, Wren and her friends from inside the dome must stop an all-out war between the factions by making them understand that the only way to survive is to work together.
BEFORE MY EYES by Caroline Bock
A powerful new young adult novel about a fateful Long Island summer told from the perspective of three young people whose lives will never be the same.
"Gripping, disturbing and nuanced." — Kirkus Reviews
THE DIVERGENT COMPANION by Lois H. Gresh
The first companion guide to the blockbuster bestselling Divergent trilogy—soon to be a major motion picture—from the New York Times bestselling author of The Twilight Companion and The Hunger Games Companion.
THE HAVEN by Carol Lynch Williams
For the teens at The Haven, the world beyond the towering stone wall that surrounds the premises is a dangerous unknown and always has been since the hospital was established in the year 2020. It was built to help control the Disease that claims limbs and lungs—and memories—but what if it's not the safe place it claims to be?
STRANGE SWEET SONG by Adi Rule
A young soprano enrolls in a remote music academy where nothing, not even her mysterious young vocal coach, is as it seems. Secrets are entwined with the myths and legends about the forest surrounding Dunhammond Conservatory and the great creature that's rumored to live there.
WICKED LITTLE SECRETS by Kara Taylor (Prep School Confidential #2) 
Anne Dowling becomes entangled in a web of secrets involving a missing student and a conspiracy at Wheatley Prep in this fast-paced, juicy follow-up to PREP SCHOOL CONFIDENTIAL.
DEADLY LITTLE SINS by Kara Taylor (Prep School Confidential #3)
In the third installment of the Prep School Confidential series, Anne investigates the disappearance of her favorite teacher and only adult ally at Wheatley, Mrs. Cross. As if that weren't enough, she's juggling the attention of Brent and Anthony, and unwanted attention from someone who wants to stop her from finding Mrs. Cross.
PUSH GIRL by Chelsie Hill & Jessica Love
An inspiring, real, and fresh young adult novel about how life can change in an instant by Chelsie Hill, one of the stars of the Sundance Channel reality show Push Girls, based on her own experience of being paralysed.
STELLA by Helen Eve
Caitlin Clarke has lived a quietly conformist life in New York City–until, with the collapse of her parents' marriage, she's sent across the Atlantic for a strict English boarding school education at Temperley where Stella Hamilton is the leader of the maliciously exclusive elite. As Caitlin's popularity grows, she discovers that fighting the system means treading the same dark path as Stella, where absolute power and absolute destruction are only a breath away...
IF YOU FIND ME by Emily Murdoch will be available in Trade Paperback in April 2014
2014 YALSA Best Fiction for Young Adults selection
Goodreads Best Books of 2013 nominee (Young Adult Fiction  and Best Debut Goodreads Author)
ILLUSION by Sherrilyn Kenyon (Chronicles of Nick #5) 
In the fifth novel in the bestselling Chronicles of Nick series Nick Gautier gets sucked into an alternate reality where he realizes that every person has a specific place in the universe... Even the son of a hated demon.
"[A] publishing phenomenon... [Sherrilyn Kenyon is] the reigning queen of the wildly successful paranormal scene... Just one example of arguably the most in-demand and prolific authors in America these days." — Publishers Weekly
BLONDE OPS by Charlotte Bennardo & Natalie Zaman
The Devil Wears Prada meets Ally Carter in this debut young adult novel, set in Rome, which features a fashion magazine intern who uncovers a plot to kidnap the First Lady.
REBORN by C.C. Hunter (Shadow Falls: After Dark #1)
New York Times bestselling author C. C. Hunter returns to Shadow Falls with this brand new spin-off series starring vampire Della Tsang.

A GIRL CALLED FEARLESS by Catherine Linka
Set in an altered—yet terrifyingly familiar—present-day USA, this is a riveting debut about a teen girl who must decide whether to submit to a forced marriage...or run for freedom.
WHERE BEAUTY LIES by Elle & Blair Fowler (Sophia & Ava London #2) will be available in Trade Paperback in June 2014
COMPLICIT by Stephanie Kuehn
Two years ago, fifteen-year-old Jamie Henry breathed a sigh of relief when a judge sentenced his older sister to juvenile detention for burning down their neighbor's fancy horse barn. But now Cate's out and coming back for Jamie to tell him one simple truth: she's not the crazy one and never has been.
CHARM & STRANGE by Stephanie Kuehn will be available in Trade Paperback in June 2014
2014 YALSA Morris Award winner
2014 YALSA Best Fiction for Young Adults selection  
RECKONING by Kerry Wilkinson (Reckoning #1)
In a far-off future, years of war and famine have eliminated all technological advancement, returning society to a feudal system where all teens must take "the Reckoning"—a coming-of-age test to determine their place in society.

DIRTY WINGS by Sarah McCarry
A gorgeous retelling of the Persephone myth, Sarah McCarry brings us the story of Cass and Maia—the mothers from ALL OUR PRETTY SONGS—and how their fates became intertwined.

EXTRACTION by Stephanie Diaz 
Sixteen-year-old Clementine proves promising enough to be "extracted" from planet Kiel's toxic Surface to the much safer Core, where people live without fear or starvation. The Core seems like utopia, but Clementine quickly learns that it's anything but safe after she uncovers a plan to exterminate all Surface dwellers.
HOW TO FALL by Jane Casey (Jess Tennant Mysteries #1)
Beloved crime writer Jane Casey breaks new ground with this cleverly plotted, remarkably written young adult mystery starring sixteen-year-old Jess Tennant. In this first installment of a new series, Jess searches for the truth behind the death of a cousin she never met in real life.
***
That's it for the books!
We've made a totally purr-fect poster of all of these titles (we do what the kitties tell us). We'll have them available at ALA Midwinter in January so make sure to visit us in booth #622 and get your copy. For those who can't make it, click here to download the printable PDF.
Thank you for reading about our featured teen titles coming in 2014 from St. Martin's Griffin. Don't forget to sign up for Edelweiss to download available e-galleys (instructions here) and make sure to check out our Books for Teens collection. Happy reading!