If you've ever given in to a craving for junk food (helloooo cupcakes!) because you were happy / sad / stressed / bored / hangry and then immediately felt bad about it, then Lindsey Smith, the Food Mood Girl, is here to help.
In EAT YOUR FEELINGS: The Food Mood Girl's Guide to Transforming Your Emotional Eating, Smith shares how to make yummy, nourishing meals and snacks based on what people tend to crave the most during heightened emotional states. Blending food and humor (just look at those adorable Emoji Chocolates!), this is a lighthearted take on your typical diet book.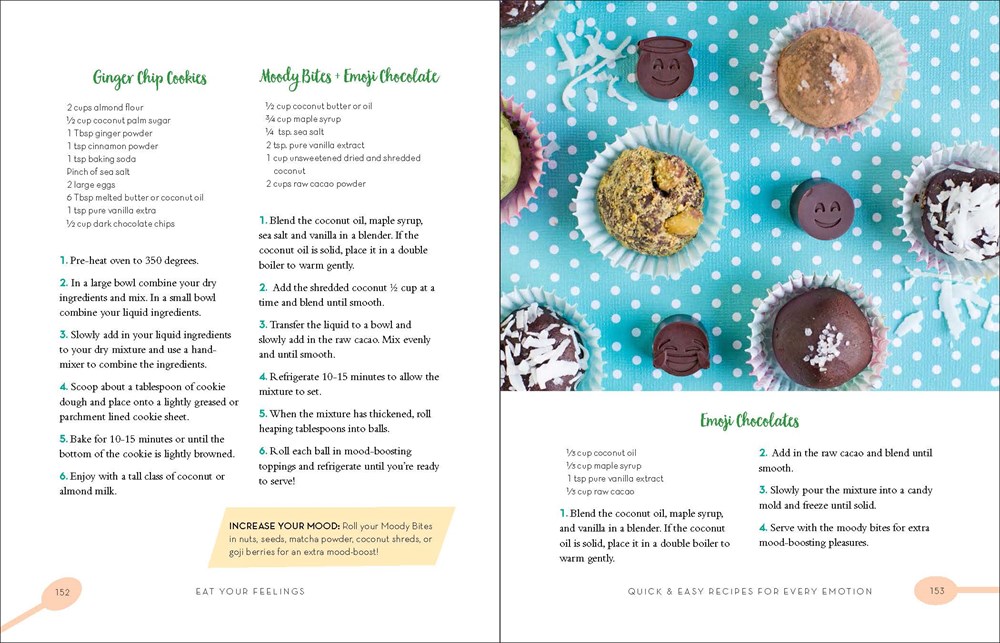 We're giving away advanced readers copies of EAT YOUR FEELINGS to you, lovely librarians!*
For your copy, email Library@MacmillanUSA.com from your professional/library-issued e-mail address (subject: Eat Your Feelings) and make sure to include your library's mailing address.
UPDATE 10/19/17: this giveaway is now closed.
*Limited quantity available to U.S.-based librarians only.