Happy Friday, friends! Today we've got two Entangled Teen titles waiting for you to download over at Net Galley!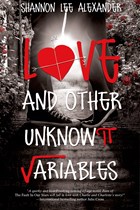 LOVE AND OTHER UNKNOWN VARIABLES by Shannon Alexander
A love story in the vein of THE FAULT IN OUR STARS. High school senior Charlie Hanson is a rising physics star bound for MIT when he falls for Charlotte Finch, who was recently diagnosed with cancer. When Charlotte asks Charlie to orchestrate the biggest prank campaign in Brighton history, it puts his bright future in jeopardy and Charlie realizes he must choose between the familiar formulas he's always relied on, or the girl he's falling for (at far more than 32 feet per second).
Click here to download the e-galley of LOVE AND OTHER UNKNOWN VARIABLES.
THE WINTER PEOPLE by Rebekah L. Purdy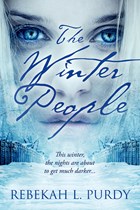 Perfect for fans of Kristin Cashore or Maggie Stiefvater, this engrossing, complex, romantic fantasy stars Salome Montgomery, a young woman haunted by her near drowning in winter. When she's left in charge of her grandparents' estate, Salome discovers she's a key player in a strange world where two young men try to protect her from an evil that, given the chance, will kill her.
Click here to download the e-galley of THE WINTER PEOPLE.
What are you reading today? Share your #FridayReads with us @MacmillanLib. Happy weekend and happy reading!