Calling all dog lovers! We have a discussion guide just for you (and the young folks in your life)!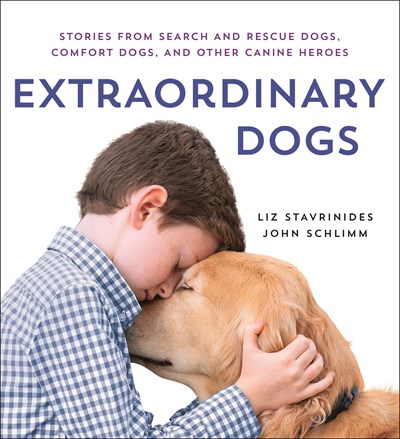 EXTRAORDINARY DOGS: Stories from Search and Rescue Dogs, Comfort Dogs, and Other Canine Heroes by Liz Stavrinides and John Schlimm is a beautiful photo book showcasing more than 50 heroic dogs, along with the police officers, firefighters, veterans, and other trained volunteer handlers who serve side-by-side with them.
This downloadable discussion guide will allow you—as a teacher, librarian, or parent—to actively engage and inspire children and young adults across multiple academic subjects and curriculums with the stories shared throughout the book.
The lessons are divided by grade levels (from kindergarten to college!) and focus on several important topics, such as mental wellness, leadership, compassion, and teamwork.
Click here to download the guide!