Calling all YA librarians! Check out the great new books from Griffin Teen, then join @earlyword later today at 5pm EST for Early Word YA Galley Chat (NEW hashtag: #ewgcya) to brag about your favorite teen reads!
DELICATE MONSTERS by Stephanie Kuehn
Two stars for the latest haunting tale from the Morris-Award winning author of CHARM & STRANGE and COMPLICIT. "Award-winning Kuehn is firing on all cylinders with her latest taut psychological thriller. Intelligent, compulsively readable literary fiction with a dark twist." — Booklist, starred review
HELLO, I LOVE YOU by Katie M. Stout
A teen escapes to a boarding school abroad and falls for a Korean pop star in this fun and fresh romantic novel in the vein of ANNA AND THE FRENCH KISS. "Stout's romance credibly examines facing one's inner turmoil and orchestrating new beginnings." — Publishers Weekly
A GIRL UNDONE by Catherine Linka (The Girl Called Fearless series #2)
In this sequel and explosive conclusion to A GIRL CALLED FEARLESS, Avie Reveare is on the run with deadly government secrets and has been labeled a terrorist. Can she can live up to her name and truly become fearless for the cause or is it better to just give in to her pursuers? "Readers who are fans of dystopian fiction will appreciate the action and suspense that both Avie and Luke have to work through, as well as the rebellious nature that both characters exude."
— VOYA Magazine
WEIGHTLESS by Sarah Bannan
When 15-year-old Carolyn moves from New Jersey to Alabama with her mother, she rattles the status quo of the junior class at Adams High School and becomes a golden girl. But after one incident, Carolyn is labeled a slut, and becomes increasingly private and isolated in the wake of gossip and bullying until it's the last attack she can take. "Bannan's provocative novel will stay with readers long after they finish it, and should be an especially effective read for teens." — Publishers Weekly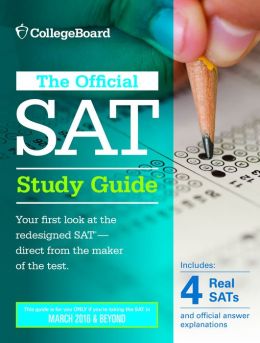 For high school students looking to get ahead on their test prep, the OFFICIAL SAT STUDY GUIDE (2016 Edition) will be available later this month. Launching in March 2016, the new SAT has new question formats and content and this guide features 4 official practice tests, strategies, and up-to-date information straight from the team that created the exam.
**A super-cool "Books for Teens 2015: It's All the Rage" poster is now available – please e-mail library@macmillanusa.com with your full name and mailing address for a complimentary copy or download yours here.**