Minotaur Books reported that DEAD MAN'S GRIP by Peter James has won the Barry Award for Best British Crime Novel of 2011! Congratulations, Peter!
The Barry Awards are awarded for excellence in crime novels by the editorial staff of Deadly Pleasures. More details here.
Publishers Weekly gave DEAD MAN'S GRIP a starred review and said, "The grim creativity of the victims' deaths and the ease of movement of the action are two of the many compelling reasons to stick with this series."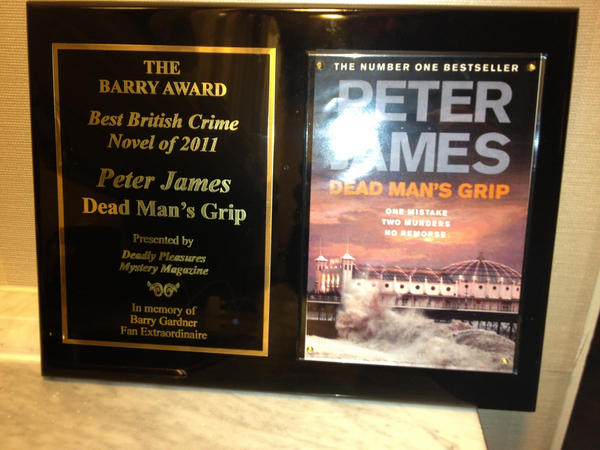 DEAD MAN'S GRIP is now available from Minotaur Books.