THE LOVELY BONES meets THE TIME TRAVELER'S WIFE in LibraryReads author Chamberlain's new novel about a mother who must take a mind-bending leap of faith in order to save her unborn baby girl who has a heart defect.
"Chamberlain expertly blends the time-travel elements with the wonderful story of a mother's love and the depths of sacrifice she makes for her child. This is a page-turning crowd-pleaser." — Publishers Weekly
"Chamberlain stretches her sense of familial relationships and toe-curling suspense in new directions, weaving in elements of trust, history, and time as she explores the things we do for love. With a little tension and a lot of heart, THE DREAM DAUGHTER will delight Chamberlain's fans and hook new readers." — Booklist
"The story is well-paced and the ending satisfyingly sweet…." — Kirkus Reviews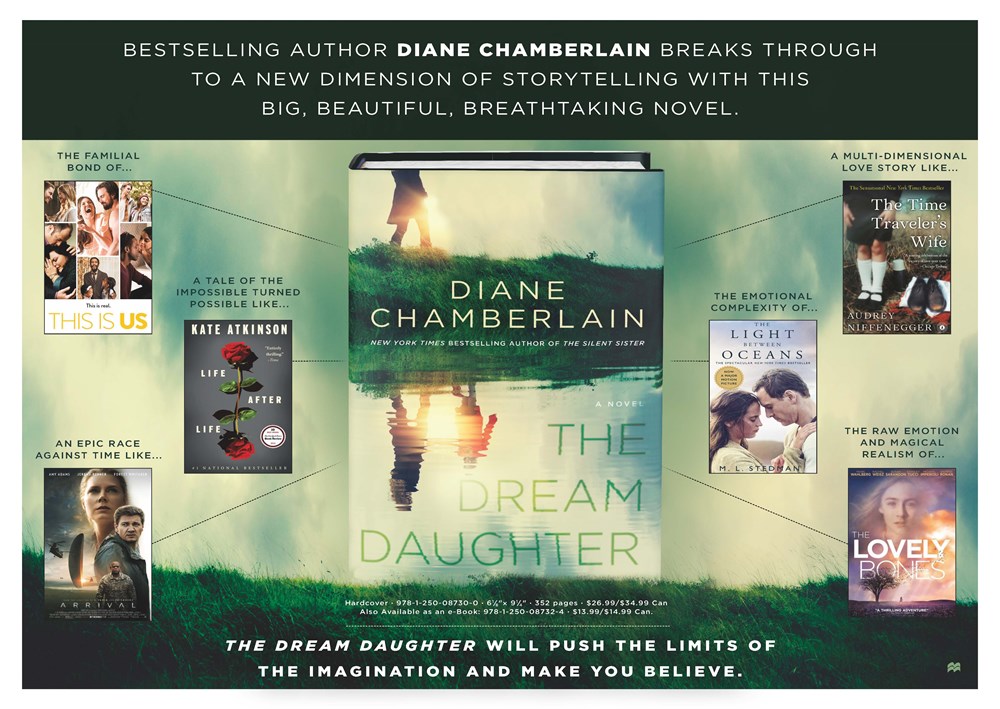 THE DREAM DAUGHTER will be available October 2, 2018 from St. Martin's Press and Macmillan Audio.