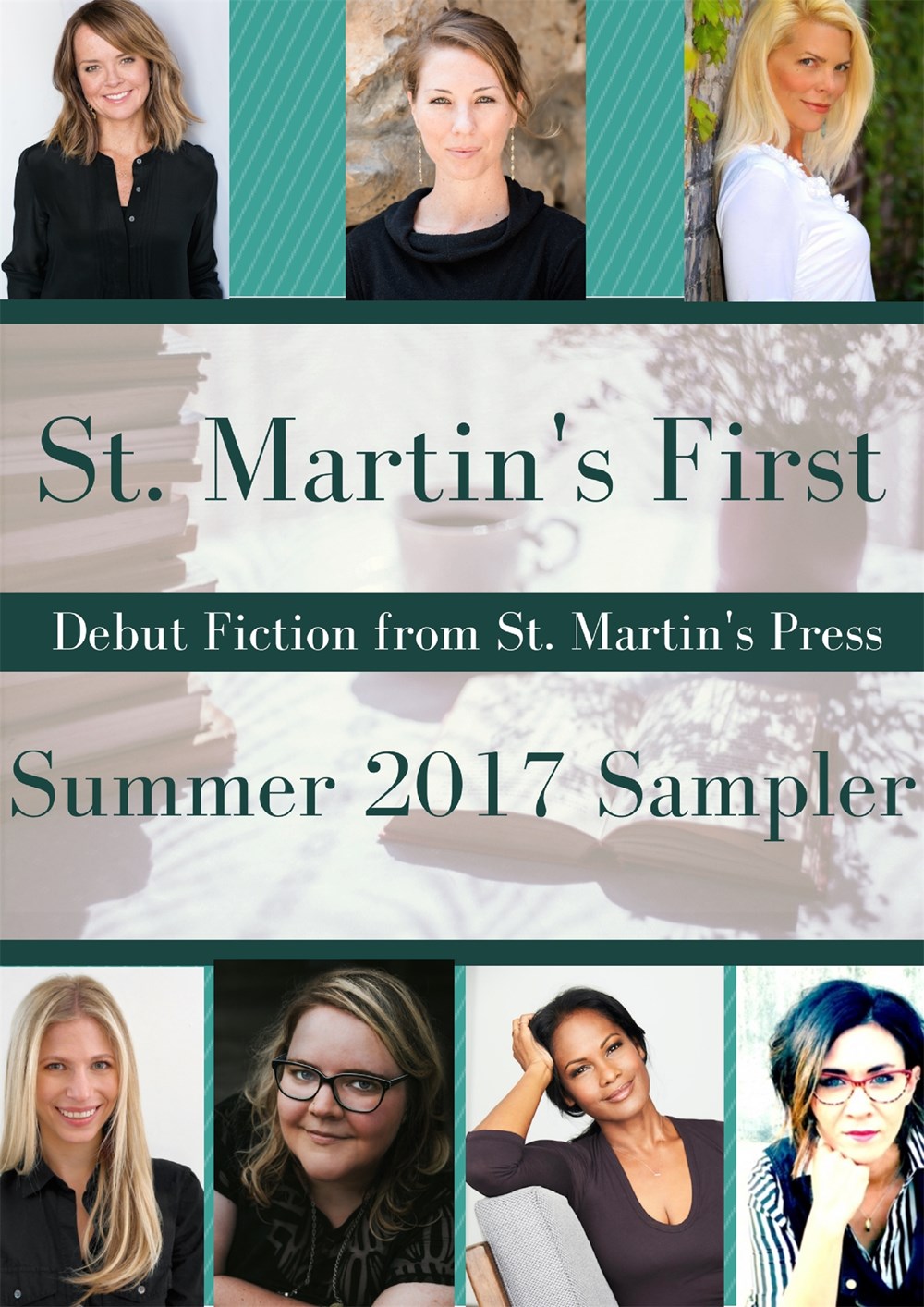 New Year, new talent! Download debut novel excerpts from the complimentary Spring/Summer 2017 St. Martin's First Sampler today!
With your help, St. Martin's Press has launched the careers of countless bestselling writers—Jonathan Tropper, Dan Brown, Augusten Burroughs, Louise Penny, and Lev Grossman were all first-time authors that St. Martin's Press nurtured to publication and were read and beloved by you. Help us do it again by downloading, reading, and sharing your love for the next group of authors before they become bestsellers!
Titles include:
THE BOOK OF SUMMER by Michelle Gable
SOME BRIGHT MORNING, I'LL FLY AWAY by Alice Anderson
THE ATLAS OF FORGOTTEN PLACES by Jenny D. Williams
THE WARDROBE MISTRESS by Meghan Masterson
THE IDEA OF YOU by Robinne Lee
THE LAST PLACE YOU LOOK by Kristen Lepionka
THE INEVITABLE COLLISION OF BIRDIE & BASH by Candace Ganger
ACCORDING TO A SOURCE by Abby Stern
STARS OVER CLEAR LAKE by Loretta Ellsworth
Happy Reading!