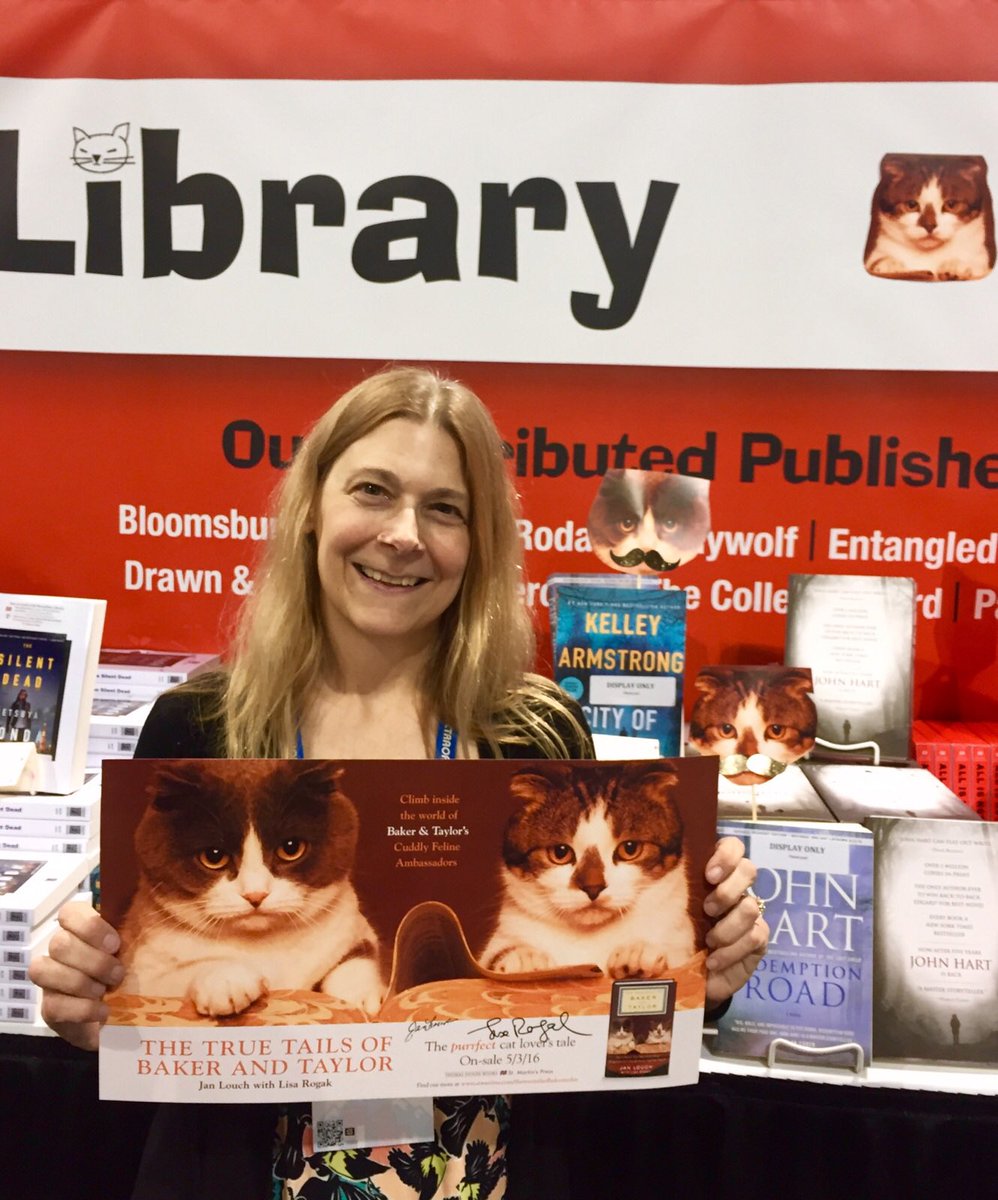 We're happy to send off National Library Week tomorrow with a purrfect Caturday (that's what we call Saturday snuggling with kitties) book: THE TRUE TAILS OF BAKER & TAYLOR: The Library Cats Who Left Their Pawprints on a Small Town…and the World by Jan Louch & Lisa Rogak.
It all started with mice in the library. Assistant librarian Jan Louch and a coworker found a pair of Scottish Folds who were perfect for the job. Jan named them Baker and Taylor, they took up residence in the library, and the rest is history.
Now you can have Baker & Taylor too, with a free poster (while supplies last)! Simply email library@macmillanusa.com (subject: True Tails of Baker and Taylor) from your professional/library-issued e-mail address and make sure to include your library's mailing address.
We've also got 5 clever #librarycatproblems e-cards for you to download and share. Simply click on the image to open the full-size version in a new tab, then right-click on each picture and save to your computer!
BONUS: this cute video of kids singing about Baker & Taylor. #meow