"A riveting, spooky, and expertly-crafted debut from a talented new voice in YA fiction."
—Courtney Summers, bestselling author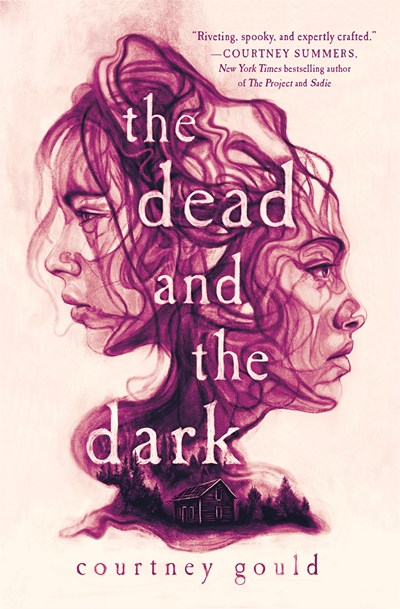 THE DEAD AND THE DARK by Courtney Gould
9781250762016
Available August 3, 2021 from Wednesday Books
Ages 13-18

E-galley available on Edelweiss and NetGalley
Logan is no stranger to paranormal activity—her dads are the stars of ParaSpectors, a popular ghost-hunting television show. Then they all move to Snakebite, Oregon, and things get even weirder. Teenagers start disappearing, and some are turning up dead. And when things go wrong in this small and homophobic town, it's easy to blame the new folks, especially when they're queer. 
Lifelong Snakebite local Ashley had planned to spend the rest of her life with her boyfriend Tristan . . . until he disappeared. And now she's being haunted by his ghost. Reluctantly, but desperate for answers, Ashley reaches out to her nemesis-turned-maybe-crush Logan. And as the pair get closer to the truth (and each other), they discover something evil behind every shadow.
Much like the residents of Snakebite, Courtney Gould's debut haunted me for months after reading it. I could not get it out of my head, and I made sure everybody around me knew it. There's darkness lurking on every page, as well as fully-formed characters and a super creepy, fast-paced plot. This eerie ghost story is perfect for fans of paranormal tv shows like Supernatural and Stranger Things, and sapphic, speculative fiction like SAWKILL GIRLS by Claire Legrand.
"A complex and sophisticated thriller with haunting real-world connections."
—Kirkus Reviews, starred review
Happy reading!
<3 Emily
YA Resources:
2021 Books for Teens
Day's YA archives
2021 Adult Books for Teens