"And for me, too, it started the year I turned twelve. That was the year that I learned that being Black and poor defined me more than being bright and hopeful and ready."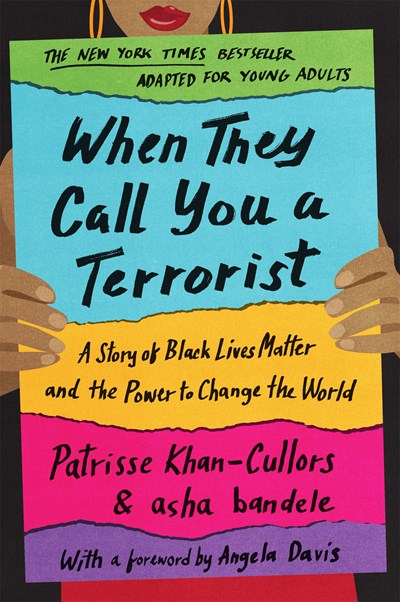 WHEN THEY CALL YOU A TERRORIST (Young Adult Edition): A Story of Black Lives Matter and the Power to Change the World
by Patrisse Khan-Cullors and asha bandele
9781250194985
Available September 29, 2020 from Wednesday Books
Ages 12 to 18
E-galley available on NetGalley
In this young adult adaptation of the original memoir, Patrisse Khan-Cullors—co-founder of the Black Lives Matter movement—recounts growing up in a world that repeatedly told her, her family, and her comrades that they don't belong and that their lives are expendable. She shares countless injustices suffered at the hands of a society hellbent on keeping them down. A society designed to keep them down.
Beginning with her childhood and ending with the creation and ongoing impact of the Black Lives Matter movement, WHEN THEY CALL YOU A TERRORIST is a powerful and poetic memoir, but it is also much more. With journal entries, song lyrics, poems, questions for further thought and discussion, and a recommended reading / viewing list, Khan-Cullors offers a guidebook and a way forward that will inspire readers and activists of all ages.
"Part memoir, part call to action, the message is clear: Black Lives Matter despite systems and inhumane practices that say otherwise . . . A gripping, much-needed memoir about a Black woman, a movement, and people fighting for freedom denied." —Kirkus Reviews
---
You can find all of our 2020 Books for Teens here, our 2021 Books for Teens here, and the Day's YA archives here.