Articles tagged
"THE LAST PLACE YOU LOOK"
It's a #ThrillerThursday bonus! Check out these forthcoming mysteries with multiple starred reviews:
HE SAID/SHE SAID by Erin Kelly
"This first-rate psychological thriller and deft exploration of the delicate dance of marriage and the secrets people keep works on multiple levels, and the passages about the early days of Laura and Kit's relationship—filled with the gossamer promise of new love—make what's in store for them even more harrowing. A stunning conclusion will take more than a few days to fade from memory. Spellbinding." — Kirkus Reviews, starred review
"This is a sure bet for readers who like their psychological suspense heavy on character and full of twists." — Booklist, starred review

THE DEVIL'S MUSE by Bill Loehfelm
"A rookie New Orleans cop discovers that regular rules don't apply during Mardi Gras, when a shooting sets off a cascading series of violent events. Loehfelm doesn't need showy murders or gory scenes to writes crime stories with grit that stay lodged in your brain and get under your skin in the best possible way." — Kirkus Reviews, starred review
"Coughlin remains the star here—she's still one of the most compelling figures in crime fiction—but this time, the focus is on cops working together; it's a procedural in the best sense of the word, and it evokes Ed McBain at the top of his game. " — Booklist, starred review
readmoreremove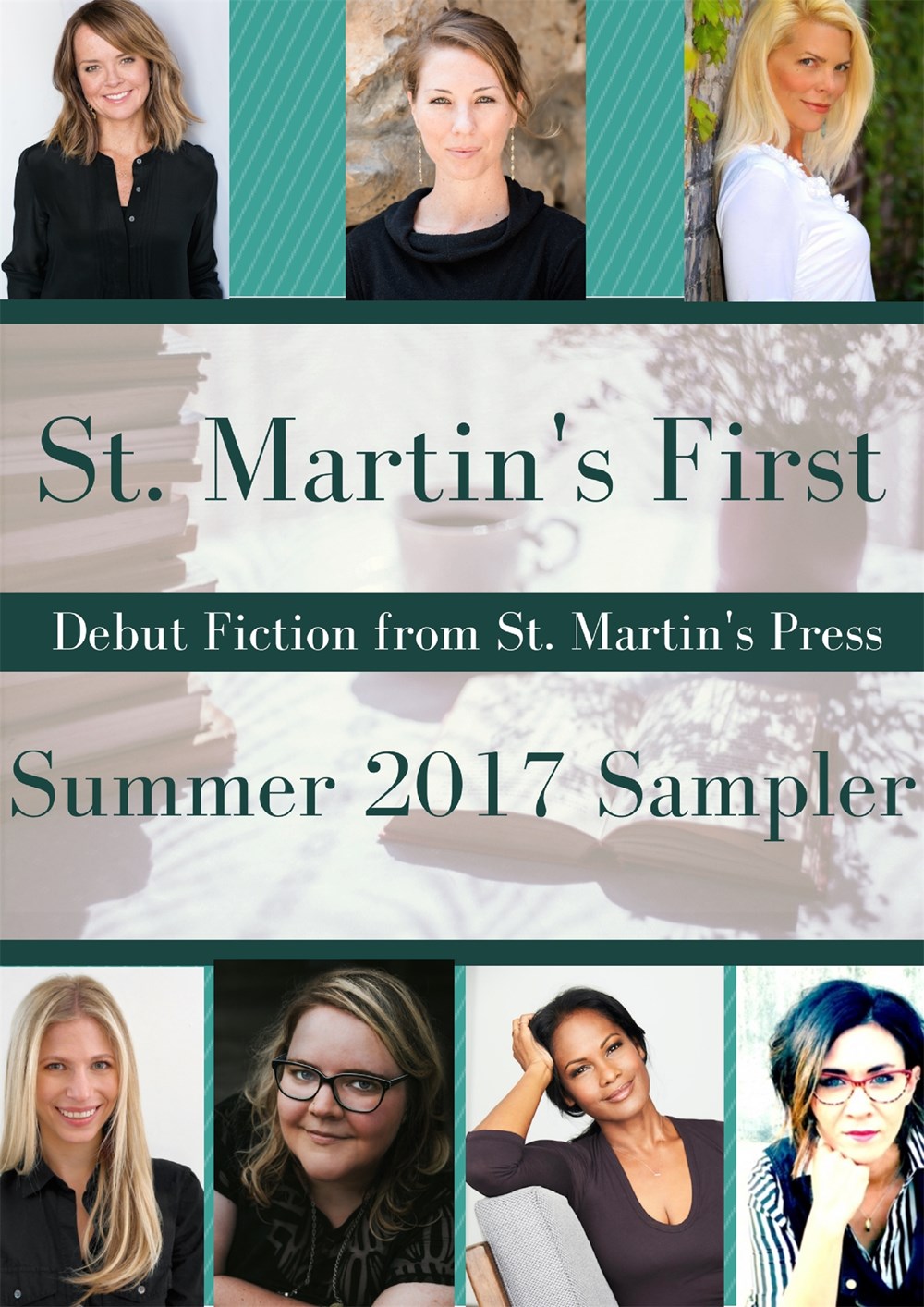 New Year, new talent! Download debut novel excerpts from the complimentary Spring/Summer 2017 St. Martin's First Sampler today!
With your help, St. Martin's Press has launched the careers of countless bestselling writers—Jonathan Tropper, Dan Brown, Augusten Burroughs, Louise Penny, and Lev Grossman were all first-time authors that St. Martin's Press nurtured to publication and were read and beloved by you. Help us do it again by downloading, reading, and sharing your love for the next group of authors before they become bestsellers!
Titles include:
THE BOOK OF SUMMER by Michelle Gable
SOME BRIGHT MORNING, I'LL FLY AWAY by Alice Anderson
THE ATLAS OF FORGOTTEN PLACES by Jenny D. Williams
THE WARDROBE MISTRESS by Meghan Masterson
THE IDEA OF YOU by Robinne Lee
THE LAST PLACE YOU LOOK by Kristen Lepionka
THE INEVITABLE COLLISION OF BIRDIE & BASH by Candace Ganger
ACCORDING TO A SOURCE by Abby Stern
STARS OVER CLEAR LAKE by Loretta Ellsworth
Happy Reading!