Articles tagged
"THE IDEA OF YOU"
We're in love with Booklist's Top 10 Romance reading lists of 2017*, including these three Macmillan titles:
Top 10 Romance Fiction (full list)
HERO IN THE HIGHLANDS by Suzanne Enoch
In Enoch's scrumptious tale, in Scotland, Major Gabriel Forrester inherits a title and a castle, which Fiona Blackstock has been expertly managing. Will she help this unwelcome English duke gain the trust of the people?
Top 10 Romance Debuts (full list)
THE BAD LUCK BRIDE by Janna MacGregor
Claire Cavensham is about to lose her fourth fiancé; Should she consider a proposal of mutual convenience from a marquess? MacGregor makes this classic romantic story line marvelously fresh.
THE IDEA OF YOU by Robinne Lee
This sexy, bittersweet debut by actress turned author Lee portrays a Los Angeles single mother, Solene, who finds herself involved with a much younger British rock star. readmoreremove
We're swooning over these romantic #FridayReads:
THE MAP THAT LEADS TO YOU by J.P. Monninger
College graduate Heather is traveling around Europe with her two best friends, enjoying her last summer of freedom, when she meets Jack, an enigmatic Vermonter who is following his grandfather's journal to various cities around Europe. As forces are bringing Jack and Heather together, life and duty are pushing them apart. And Jack has a secret that is going to change absolutely everything. "Monninger's debut novel will strike a chord with fans of Nicholas Sparks' sweeping and sentimental tales." — Booklist
THE IDEA OF YOU by Robinne Lee
When Solène Marchand takes her 12-year-old daughter to a concert by the hottest boy band on the planet, she doesn't expect to fall in love with one of the singers. "Actress Lee, who appeared in Fifty Shades Darker, debuts with a beautifully written novel that explores sex, love, romance, and fantasy in moving, insightful ways while also examining a woman's struggle with aging and sexism, with a nod at the tension between celebrity and privacy. A fascinating, thought-provoking, genre-bending romantic read." — Kirkus Reviews readmoreremove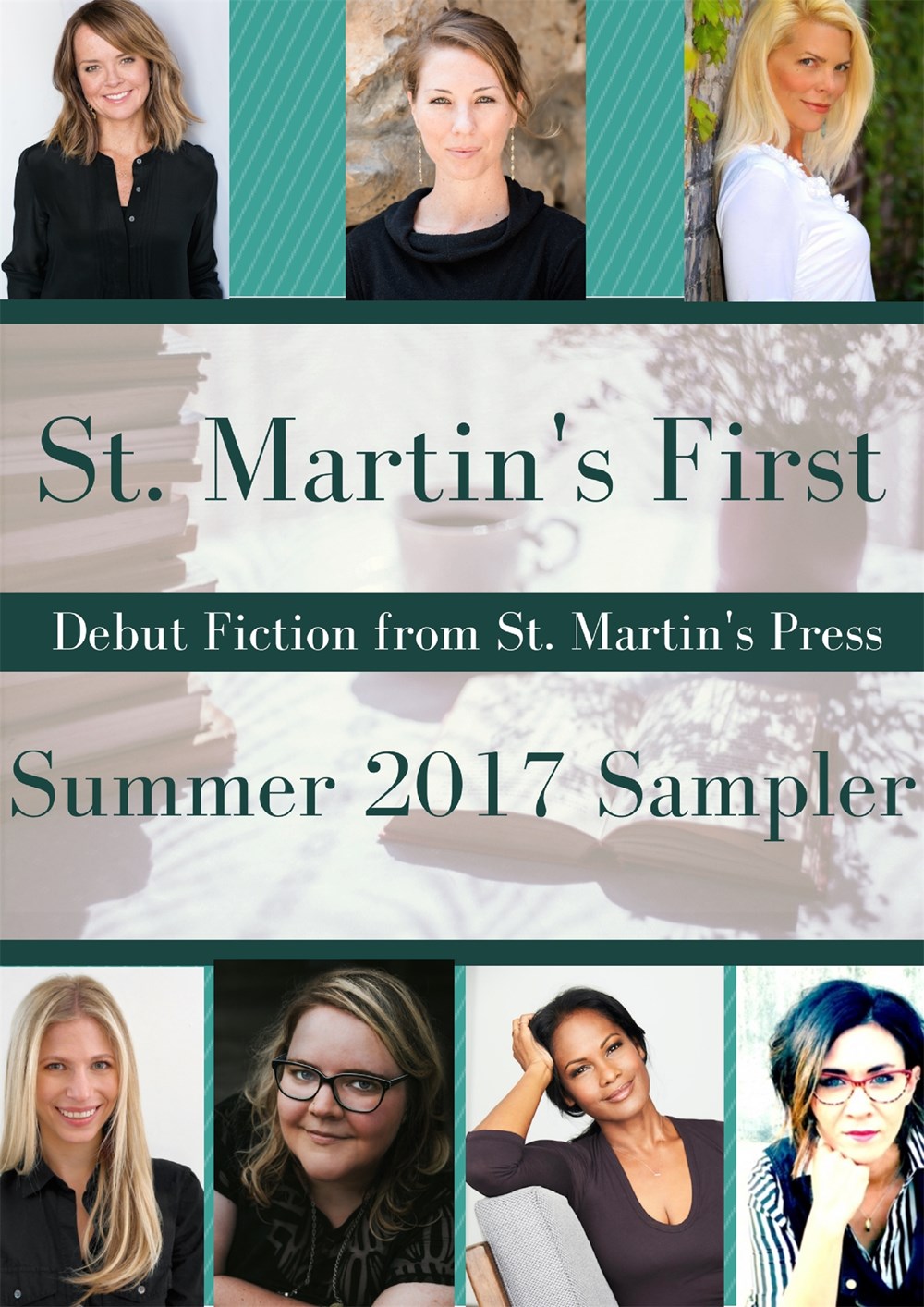 New Year, new talent! Download debut novel excerpts from the complimentary Spring/Summer 2017 St. Martin's First Sampler today!
With your help, St. Martin's Press has launched the careers of countless bestselling writers—Jonathan Tropper, Dan Brown, Augusten Burroughs, Louise Penny, and Lev Grossman were all first-time authors that St. Martin's Press nurtured to publication and were read and beloved by you. Help us do it again by downloading, reading, and sharing your love for the next group of authors before they become bestsellers!
Titles include:
THE BOOK OF SUMMER by Michelle Gable
SOME BRIGHT MORNING, I'LL FLY AWAY by Alice Anderson
THE ATLAS OF FORGOTTEN PLACES by Jenny D. Williams
THE WARDROBE MISTRESS by Meghan Masterson
THE IDEA OF YOU by Robinne Lee
THE LAST PLACE YOU LOOK by Kristen Lepionka
THE INEVITABLE COLLISION OF BIRDIE & BASH by Candace Ganger
ACCORDING TO A SOURCE by Abby Stern
STARS OVER CLEAR LAKE by Loretta Ellsworth
Happy Reading!