Articles tagged
"The Fault In Our Stars"
"Ranging from literary biggies that boomed at BEA to hot genre fiction that got LibraryReads love, the debut novels on this list are backed by [Library Journal] reviews and/or reader interest and are definitely worth reading and recommending." — Barbara Hoffert, Library Journal
THE INVISIBLE LIFE OF IVAN ISAENKO by Scott Stambach
Aptly described as One Flew Over the Cuckoo's Nest meets THE FAULT IN OUR STARS, this heartbreaking story of a 17-year-old who has lived his entire life in Ukraine's Mazyr Hospital for Gravely Ill Children was building interest even before it received "Shout 'n Share" acclaim.
GRIEF IS THE THING WITH FEATHERS by Max Porter
A man grief-stricken by his wife's sudden death stumbles around the house, barely tends his children, then opens the front door…and is whacked backward by a huge, decayed-smelling crow, the mystical black embodiment of his sorrow. Winner of the International Dylan Thomas Prize; "like a prose poem in its splendid language but with its own swift flow."
THE DRY by Jane Harper
A federal investigator from Melbourne faces his past; sold to 19 countries and bought for film.
THE NEXT by Stephanie Gangi
Dead from breast cancer, Joanna DeAngelis cannot find peace; she was bitterly hurt by former lover Ned and drifts between this world and the next, plotting revenge. This darkly fun title was celebrated at "Shout 'n Share"; sneak-peek comments from booksellers and reviewers suggest it will be popular. readmoreremove
Happy Friday, friends! Today we've got two Entangled Teen titles waiting for you to download over at Net Galley!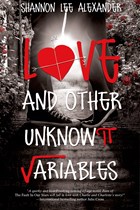 LOVE AND OTHER UNKNOWN VARIABLES by Shannon Alexander
A love story in the vein of THE FAULT IN OUR STARS. High school senior Charlie Hanson is a rising physics star bound for MIT when he falls for Charlotte Finch, who was recently diagnosed with cancer. When Charlotte asks Charlie to orchestrate the biggest prank campaign in Brighton history, it puts his bright future in jeopardy and Charlie realizes he must choose between the familiar formulas he's always relied on, or the girl he's falling for (at far more than 32 feet per second).
Click here to download the e-galley of LOVE AND OTHER UNKNOWN VARIABLES.
THE WINTER PEOPLE by Rebekah L. Purdy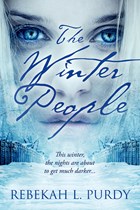 Perfect for fans of Kristin Cashore or Maggie Stiefvater, this engrossing, complex, romantic fantasy stars Salome Montgomery, a young woman haunted by her near drowning in winter. When she's left in charge of her grandparents' estate, Salome discovers she's a key player in a strange world where two young men try to protect her from an evil that, given the chance, will kill her.
Click here to download the e-galley of THE WINTER PEOPLE.