Articles tagged
"THE BOOK OF SUMMER"
Happy #BookBday to these bestselling authors and debut novelists:
HOW TO BE HUMAN by Paula Cocozza
Two starred reviews! "A debut novel from Guardian feature writer Cocozza, this disquieting story details the obsessive romance between a woman and a fox. A singular love story of dominance and betrayal, this novel sets the tone for what will hopefully be a long and strange literary career." — Kirkus Reviews, starred review
SOME RISE BY SIN by Philip Caputo
New York Times bestselling author Caputo tells the story of a Franciscan priest struggling to walk a moral path through the shifting and fatal realities of an isolated Mexican village. "An old-fashioned novel in the best way, a work of genuine heft, SOME RISE BY SIN explores the search for meaning in a place where the stakes are highest and does so with unwavering focus. At 75, Caputo remains a master of his craft." — Booklist, starred review
THE BOOK OF SUMMER by Michelle Gable
New York Times bestselling author Gable's latest novel unravels the power and secrets of Cliff House—a Nantucket compound that will collapse into the sea due to erosion— as told through the voices of Ruby Packard, a bright-eyed and idealistic newlywed on the eve of WWII, the home's definitive guestbook, and Ruby's grown daughter, Bess Codman. "A sure bet for women's-fiction fans of Elin Hilderbrand and Nantucket novels." — Booklist
A DOG'S WAY HOME by W. Bruce Cameron
The New York Times best-selling author of A DOG'S PURPOSE (now a movie) returns with adorable pit bull puppy Bella, who treks 400 miles back to Lucas Ray after having to be fostered out. "Ever popular with dog lovers, Cameron presents another winning tale of an extraordinary human-canine companionship full of tug-at-the-heartstrings adventure." — Booklist readmoreremove
Download, read, and nominate your favorite titles for the May 2017* LibraryReads list!
*Nominations are due March 20! Click here for the full list of 2017 deadlines.
BORNE by Jeff VanderMeer
One of Publishers Weekly's Most Anticipated Books of Spring 2017 with THREE starred reviews! "VanderMeer, author of the acclaimed Southern Reach trilogy, has made a career out of eluding genre classifications, and with BORNE he essentially invents a new one. Reading like a dispatch from a world lodged somewhere between science fiction, myth, and a video game, the textures of BORNE shift as freely as those of the titular whatsit." — Publishers Weekly, starred review
Available on NetGalley. To be pre-approved for an e-galley, please email library@macmillanusa.com with the subject "Borne."*
COME SUNDOWN by Nora Roberts
When Mustang-tough Bodine Longbow's long-missing aunt returns to the family ranch in Montana 25 years later with a fantastical story of abduction and abuse, Bodine realizes that something really bad is lurking in the mountains. "With its take-no-guff heroine, who understands the importance of family and friends, and a compelling plot peppered with domestic details and composed of equal measures of spine-tingling suspense and sexy romance, this is quintessential Roberts." — Booklist
Download the e-galley from Edelweiss or request a print ARC by emailing library@macmillanusa.com with the subject "Come Sundown" and your mailing address.*
THE BEST OF ADAM SHARP by Graeme Simsion
From the bestselling author of THE ROSIE PROJECT comes a romantic novel about true love, second chances, and decades of great music. "Sensitive, witty Adam is a terrifically chummy narrator for fan-favorite Simsion's funny, sexy, and above all musical portrayal of the roles memory and fantasy play in midlife's yearnings." — Booklist
Download the e-galley from Edelweiss
THE FACT OF A BODY: A Murder and a Memoir by Alexandria Marzano-Lesnevich
"In this haunting hybrid of memoir and true crime account, Marzano-Lesnevich describes how a law school internship set her on a collision course with Ricky Langley, a pedophile and murderer, forcing her to contend with past trauma and preexisting prejudice. Her writing is remarkably evocative and taut with suspense, with a level of nuance that sets this effort apart from other true crime accounts." — Publishers Weekly, starred review
Available on NetGalley. To be pre-approved for an e-galley, please email library@macmillanusa.com with the subject "Fact of a Body."* readmoreremove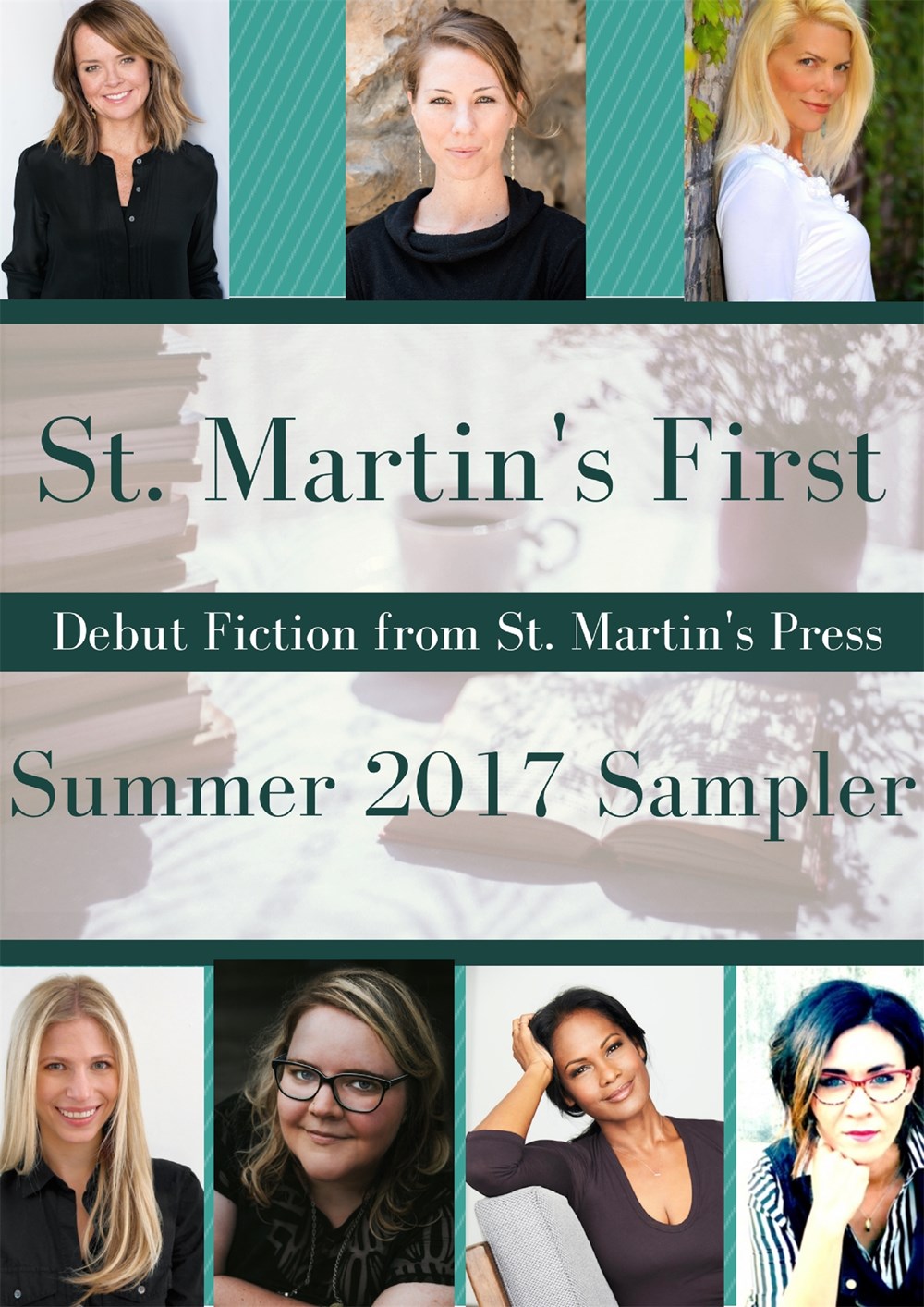 New Year, new talent! Download debut novel excerpts from the complimentary Spring/Summer 2017 St. Martin's First Sampler today!
With your help, St. Martin's Press has launched the careers of countless bestselling writers—Jonathan Tropper, Dan Brown, Augusten Burroughs, Louise Penny, and Lev Grossman were all first-time authors that St. Martin's Press nurtured to publication and were read and beloved by you. Help us do it again by downloading, reading, and sharing your love for the next group of authors before they become bestsellers!
Titles include:
THE BOOK OF SUMMER by Michelle Gable
SOME BRIGHT MORNING, I'LL FLY AWAY by Alice Anderson
THE ATLAS OF FORGOTTEN PLACES by Jenny D. Williams
THE WARDROBE MISTRESS by Meghan Masterson
THE IDEA OF YOU by Robinne Lee
THE LAST PLACE YOU LOOK by Kristen Lepionka
THE INEVITABLE COLLISION OF BIRDIE & BASH by Candace Ganger
ACCORDING TO A SOURCE by Abby Stern
STARS OVER CLEAR LAKE by Loretta Ellsworth
Happy Reading!