Articles tagged
"pancakes"
From appetizers to dessert, these four new cookbooks have you covered every course of every meal:
THE ENCHILADA QUEEN COOKBOOK: Enchiladas, Fajitas, Tamales, and More Classic Recipes from Texas-Mexico Border Kitchens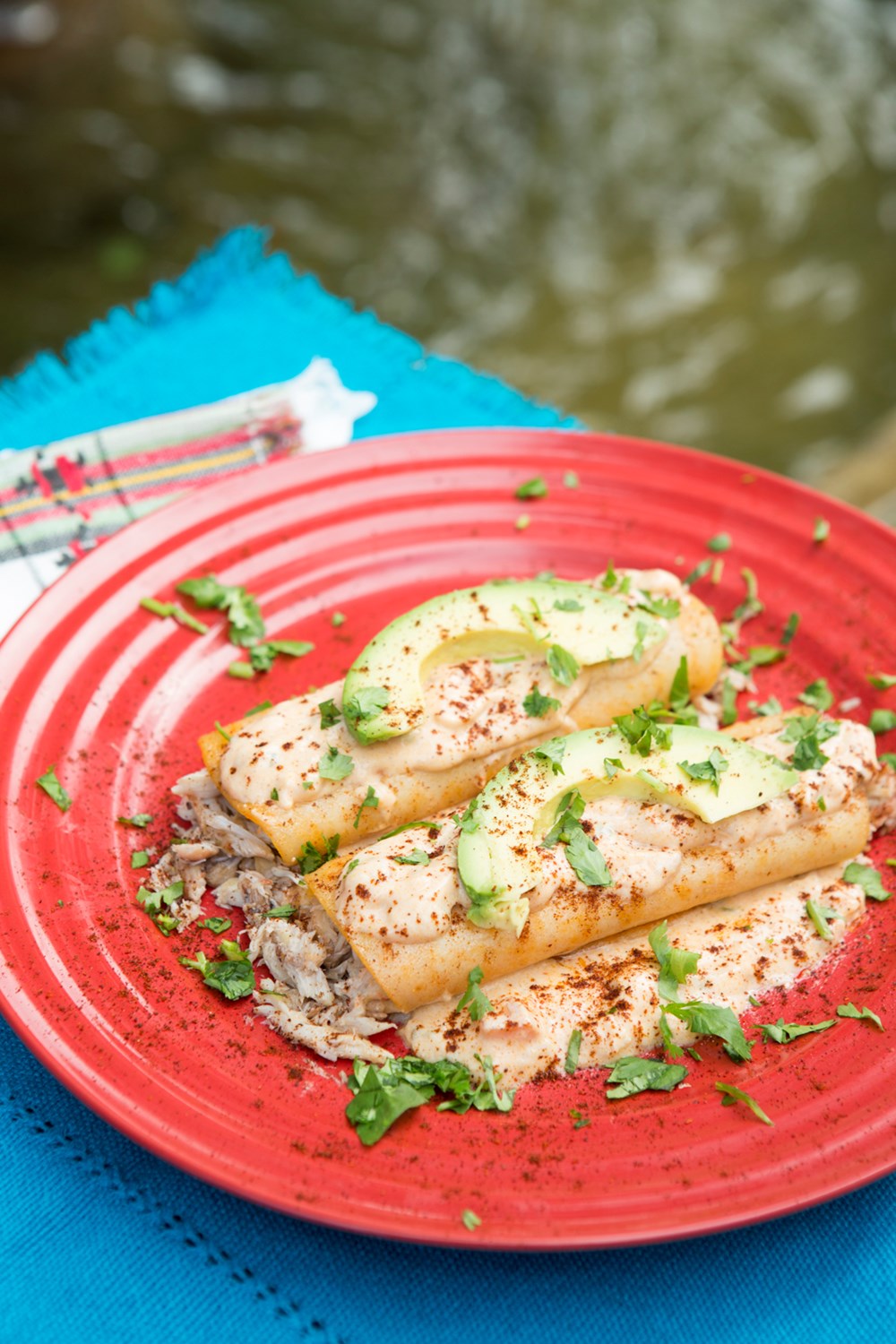 by Sylvia Casares
Simple, flavor-changing tricks and 80 recipes for enchiladas, fajitas, and classic side dishes for the home cook by Sylvia Casares, founder and chef of Texas' favorite Sylvia's Enchilada Kitchen. "Casares shares her culinary secrets for her signature enchiladas and many other popular Tex-Mex dishes in this outstanding resource. The book…is sure to satisfy home cooks in any location. This is the only Tex-Mex cookbook you'll ever need." — Publishers Weekly, starred review
RAO'S CLASSICS: More Than 140 Italian Favorites from the Legendary New York Restaurant by Frank Pellegrino, Jr.
Recipes for the best, warmest, richest and most timeless Italian food from the legendary, tiny corner restaurant in East Harlem. "Fashionable among the celebrity set despite its off-the-beaten-path basement location, Rao's has served its own version of Southern Italian cooking to adulatory audiences. Both devotees and us ordinary folk who never get a table at Rao's will savor these recipes." — Booklist
THE NEW HEALTHY BREAD IN FIVE MINUTES A DAY: Revised and Updated with New Recipes by Jeff Hertzberg & Zoë François
From the authors of HEALTHY BREAD IN FIVE MINUTES A DAY comes an updated cookbook filled with new recipes for healthy bread, using the same quick and easy baking method. "The introductory chapters offer advice on ingredients, equipment, tips, and techniques, while the rest of the book is divided into chapters by type of bread: whole grain, those with fruits and vegetables, pizza and flatbreads, and gluten-free breads and pastries. "Recommended for public libraries that have users interested in the latest ideas of bread baking." — Library Journal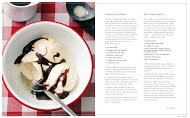 TURBO BLENDER DESSERT REVOLUTION: More Than 140 Recipes for Pies, Ice Creams, Cakes, Brownies, Gluten-Free Treats, and More from High-Horsepower, High-RPM Blenders by Mark Scarbrough & Bruce Weinstein
Move over, smoothies—this cookbook teaches readers how to make homemade desserts in minutes using a high-horsepower blender. Includes 140+ original, quick, and easy recipes for ice creams, puddings, cream pies, ice box cakes, layer cakes, brownies, muffins, scones, pancakes, waffles, and more.
Need a cookbook that's as sassy as your mouth? Then check out the #1 New York Times bestseller THUG KITCHEN: Eat Like You Give A F*ck (Advice, How-To & Miscellaneous, week of 10/26/14).
Beloved by Gwyneth Paltrow ("This might be my favorite thing ever") and named Saveur's Best New Food blog of 2013—with half a million Facebook fans and counting—Thug Kitchen started their wildly popular website to inspire people to take charge of their plates and cook up some real f*cking food.
Anne was up for the challenge and made THUG KITCHEN's Cornmeal Waffles with Strawberry Syrup this weekend. Well, not exactly… She didn't have strawberries for the syrup and she made pancakes instead of waffles because that's some fancy sh*t (and she doesn't own a waffle maker).
UPDATE 11/4: THIS CONTEST IS NOW CLOSED AND THE WINNERS HAVE BEEN CONTACTED. THANK YOU! Before we get to the recipe, we're giving away three copies of this fun, foul-mouthed cookbook for your library (or personal kitchen)! To enter the giveaway, simply email Library@MacmillanUSA.com from your professional/library-issued e-mail address (subject: Thug Kitchen) by Monday, Nov. 3.
Make sure to include your library's mailing address to be placed in the random drawing. Check out the fine print* after the break. Now back to the recipe…
readmoreremove
Happy Fat Tuesday, librarians!
We wish you many pancakes and much mischief on this day.
- If you're Philadelphia-bound next month for the Public Library Association Conference (PLA), we posted our full schedule of events under Conference Info. RSVP to the author events now!
- Malice Domestic has announced the 2011 Agatha Award nominees and there are some excellent titles that made their list. Take a look!
- The Science Fiction and Fantasy Writers of America have also announced a list of nominees, in their case for the 2011 Nebula Awards! I am particularly excited to see Jo Walton's AMONG OTHERS nominated for Best Novel. See the full list here!
- Finally, there's still time to enter our creative contest for THE LOVER'S DICTIONARY here on the blog! Enter here.