Articles tagged
"I SEE LONDON I SEE FRANCE"

Happy Friday, YA pals!
This month's theme of "books in translation" continues with a sweet French romance…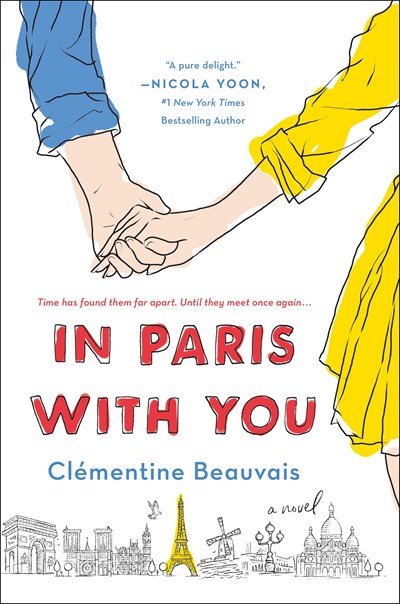 IN PARIS WITH YOU by Clémentine Beauvais
9781250299161
Ages 14 to 18
Available January 8, 2019 from Wednesday Books
When teenagers Tatiana and Eugene meet during a Paris summer in the suburbs, she is reading Jane Austen in her garden and he is a mysterious (and pompous!) visitor next door. Tatiana is instantly captivated and the pair summer in close proximity without ever fully connecting.
Fast forward ten years. Tatiana and Eugene, living their own very separate lives, run into each other on the Metro. As they slowly reconnect, the two find their roles somewhat reversed. Eugene is now the one overcome with feelings.
Will they be able to put their past behind and start anew?
This fun read was charming and humorous. Beauvais' verse is incredible. The occasional rhymes are subtle and you may miss them if you're not paying attention. And the delightfully satisfying ending is authentic without being predictable. This beautiful tale is ideal for anyone who enjoys their rom-coms sweet, but realistic (think ONE DAY meets ELEANOR & PARK meets I SEE LONDON, I SEE FRANCE). readmoreremove