Articles tagged
"HELLO I LOVE YOU"
By Anne Spieth
Jul 27 ,2015
Our friends at St. Martin's Press have put together two fabulous debut chapter samplers just for you!
The samplers are available for direct download on Edelweiss (and each have a corresponding Edelweiss collection) and are Read it Now! titles on NetGalley.
Spring/Summer 2015 titles include:
EVERYBODY RISE by Stephanie Clifford (an August 2015 LibraryReads pick!)
MAKE YOUR HOME AMONG STRANGERS by Jennine Capó Crucet
MURDER AT BARCLAY MEADOW by Wendy Sand Eckel
LETTERS TO THE LOST by Iona Grey
THE DEVIL'S MAKING by Seán Haldane
THE EVIDENCE ROOM by Cameron Harvey
THE CASUALTIES by Nick Holdstock
THE SECRETS OF LAKE ROAD by Karen Katchur
BETWEEN THE TIDES by Susannah Marren
STILL LIFE LAS VEGAS by James Sie, illustrated by Sungyoon Choi
FISHBOWL by Bradley Somer
HELLO, I LOVE YOU by Katie M. Stout
THE BOOK OF SPECULATION by Erika Swyler (a June 2015 LibraryReads pick!)
HANGMAN'S GAME by Bill Syken
THREE RIVERS by Tiffany Quay Tyson
THE ART OF BAKING BLIND by Sarah Vaughan
Fall 2015 titles include:
AVELYNN by Marissa Campbell
THE MAN ON THE WASHING MACHINE by Susan Cox
THE DEBT OF TAMAR by Nicole Dweck
A GOOD FAMILY by Erik Fassnacht
DARK RESERVATIONS by John Fortunato
HOW TO BE BRAVE by E. Katherine Kottaras
DREAM THINGS TRUE by Marie Marquardt
THE WEIGHT OF FEATHERS by Anna-Marie McLemore
BLISS by Shay Mitchell
THE MARRIAGE PACT by M.J. Pullen
TIME OF DEPARTURE by Douglas Schofield
IN BITTER CHILL by Sarah Ward
Happy Reading!
By Anne Spieth
Jun 16 ,2015
Calling all YA librarians! Check out the great new books from Griffin Teen, then join @earlyword later today at 5pm EST for Early Word YA Galley Chat (NEW hashtag: #ewgcya) to brag about your favorite teen reads!
DELICATE MONSTERS by Stephanie Kuehn
Two stars for the latest haunting tale from the Morris-Award winning author of CHARM & STRANGE and COMPLICIT. "Award-winning Kuehn is firing on all cylinders with her latest taut psychological thriller. Intelligent, compulsively readable literary fiction with a dark twist." — Booklist, starred review
HELLO, I LOVE YOU by Katie M. Stout
A teen escapes to a boarding school abroad and falls for a Korean pop star in this fun and fresh romantic novel in the vein of ANNA AND THE FRENCH KISS. "Stout's romance credibly examines facing one's inner turmoil and orchestrating new beginnings." — Publishers Weekly
A GIRL UNDONE by Catherine Linka (The Girl Called Fearless series #2)
In this sequel and explosive conclusion to A GIRL CALLED FEARLESS, Avie Reveare is on the run with deadly government secrets and has been labeled a terrorist. Can she can live up to her name and truly become fearless for the cause or is it better to just give in to her pursuers? "Readers who are fans of dystopian fiction will appreciate the action and suspense that both Avie and Luke have to work through, as well as the rebellious nature that both characters exude."
— VOYA Magazine
WEIGHTLESS by Sarah Bannan
When 15-year-old Carolyn moves from New Jersey to Alabama with her mother, she rattles the status quo of the junior class at Adams High School and becomes a golden girl. But after one incident, Carolyn is labeled a slut, and becomes increasingly private and isolated in the wake of gossip and bullying until it's the last attack she can take. "Bannan's provocative novel will stay with readers long after they finish it, and should be an especially effective read for teens." — Publishers Weekly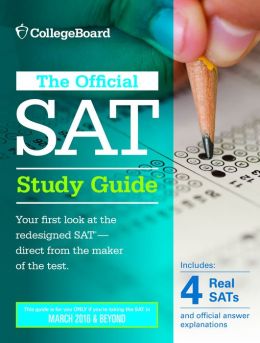 For high school students looking to get ahead on their test prep, the OFFICIAL SAT STUDY GUIDE (2016 Edition) will be available later this month. Launching in March 2016, the new SAT has new question formats and content and this guide features 4 official practice tests, strategies, and up-to-date information straight from the team that created the exam. readmoreremove
By Anne Spieth
Oct 13 ,2014
OMG you guys—it's time for our annual list of teen and YA-OK titles! And of course we're more excited than a basket of kittens in yarn to share our favorites with you!
Before we get too tangled up, make sure that you're pre-approved on Edelweiss to download all of our available e-galleys. Click here to find out how to be whitelisted.
You can also view our Edelweiss collection of Books for Teens titles here.
Our super-cool "Books for Teens 2015: It's All the Rage" poster is now available! Click here for your downloadable copy or email us to request a hard copy (don't forget to include your mailing address).
Now on to the books!
ALL THE RAGE by Courtney Summers
Three words: O.M.G. Possibly one of the best, most important Griffin Teen books we've ever read, Summers' hardcover debut examines the shame and silence inflicted upon young women after an act of sexual violence. Angie Manfredi, Head of Youth Services Librarian at Los Alamos County Library System, NM, called it "A YA game changer along the lines of Laurie Halse Anderson's SPEAK, this is a work of great power and resonance."
FEUDS by Avery Hastings (The Feuds Series #1)
In an America split into the genetically superior and inferior, a fiercely ambitious ballerina, Davis, and a boy from the wrong side of the tracks, Cole, must stop a deadly virus that is spreading quickly. "FEUDS is fast-paced and plot-driven [and] ends with an unexpected cliff-hanger. Readers will eagerly await the sequel." — School Library Journal
TORN by Avery Hastings (The Feuds Series #2)
In the sequel to FEUDS, Davis meets another recovered patient who helps her find clues that could lead to a cure. Meanwhile, Cole has plans to change his identity to compete in the Olympiads. Both will need to resist temptation and have the courage to face the answers they're seeking in order for their love to survive.
BEING AUDREY HEPBURN by Mitchell Kriegman
The creator of Clarissa Explains It All's first novel stars a 19-year-old girl from New Jersey who finds herself thrust into the world of socialites after being seen in Audrey Hepburn's iconic dress from the film Breakfast at Tiffany's. "Kriegman hits all the right notes for breezy escapist fiction—Manhattan glamour, glitzy parties, couture designs, and the name-dropping that goes with them." — Publishers Weekly
SWAY by Kat Spears
In this "compelling debut told with swagger and real depth" (Kirkus Reviews, starred review) by librarian Spears, a young man who avoids emotional connection at all costs is forced to open his heart when he meets the girl of his dreams. "Engrossing… Sharp dialogue, edgy humor, and an unlikely hero make this page-turner a winner."
— Publishers Weekly, starred review
PARTY GAMES by R.L. Stine (Fear Street series)
The first new Fear Street book in nearly 20 years! Rachel Martin is thrilled to be invited to Brendan Fear's birthday party on Fear Island, but it's not all fun and games when party guests start dropping dead. "Stine again demonstrates that he is a true master of the formula." — Booklist
DON'T STAY UP LATE by R.L. Stine (Fear Street series)
In the second new book in the re-launch of R.L. Stine's Fear Street series, a damaged young lady gets sent on a doomed babysitting job.
THE BOY WHO DREW MONSTERS by Keith Donohue
This creepy horror novel about a young boy whose drawings of monsters take on a life of their own is the #6 October 2014 LibraryReads pick! "A sterling example of the new breed of horror: unnerving and internal with just the right number of bumps in the night." — Kirkus Reviews
THE GOOD SISTER by Jamie Kain
A stunning debut young adult novel about love in all its joyful, painful, exhilarating manifestations, and about the ties that bind us together, in life and beyond.
REDEEMED by P.C. + Kristin Cast (The House of Night #12)
In the final book in the #1 New York Times bestselling series, evil vampyre Neferet has recovered her strength, while Zoey Redbird isn't sure that she has what it takes to bring down Neferet, who now calls herself a god. "Lives are lost, loyalties (and romances) tested, and loose ends neatly tied up in this twelfth and final installment in the series. Fans will happily slurp this down, and with a film adaptation of the series in the works, they'll have more to look forward to." — Booklist
REVEALED by P.C. + Kristin Cast (The House of Night #11) is now available in Trade Paperback.

MY TRUE LOVE GAVE TO ME, edited by Stephanie Perkins with contributions from Rainbow Rowell, David Levithan, Holly Black & others
Twelve romantic holiday stories by twelve bestselling young adult authors, with four starred, rave reviews:
"It's that rarest of short story collections: There's not a single lump of coal." — Kirkus Reviews, starred review

"A rare seasonal treat." — Publishers Weekly, starred review

"Never mind the winter holidays; booktalk this title all year round." — School Library Journal, starred review

"This is the substantive stuff of dream stockings: a rollicking, blush-inducing, memorable holiday collection of breezy, bite-sized stories perfect for a snug evening next to the fire." — Booklist, starred review
THE TERMINALS by Royce Scott Buckingham
The riveting story of a covert team of young, terminally ill teens who spend their last year alive running dangerous missions as super-spies for an organization that may not be all it seems.
LOOP by Karen Akins
A thrilling new YA novel in which time traveler Bree Bennis accidentally brings a boy from the past into the 23rd century, only to discover he's keeping his own set of secrets. "LOOP is time well spent." — School Library Journal
A 2016 YALSA Quick Picks for Reluctant Readers nominee!
TWIST by Karen Akins
In the unbelievably thrilling sequel to LOOP, someone is kidnapping Shifters from the distant past and altering the current timeline. It's up to Bree to stop them, but first, she has to figure out who…and why.
ETERNAL
by C.C. Hunter (Shadow Falls After Dark #2)
In the second YA romance in New York Times bestselling author C. C. Hunter's Shadow Falls spinoff series, Della is trying to prove herself as a paranormal investigator while being torn between her feelings for a powerful vampire and a sexy shapeshifter.
UNSPOKEN by C.C. Hunter (Shadow Falls After Dark #3)
On Sale: October 27, 2015
The final installment in the Shadow Falls After Dark trilogy! When Della tries to solve a twenty year old murder—and clear her father's name—she uncovers secrets about the vampire council and the boy she's bonded to.