Articles tagged
"Breeana Shields"
Welcome to 2020, the year of retellings!
From Macbeth to You've Got Mail and everywhere in between, we've got retellings galore! And that's not all! Check out all of our 2020 books for teens below for your fill of adventure, revenge, and romance.
Follow us on Twitter (@MacmillanLib) for all book-related news, on Instagram (@Macmillan_Lib) for pretty pictures of books, and read Emily's candid "Day's YA" reviews of upcoming and backlist YA titles.
Winter 2020:
THE NIGHT COUNTRY: A Hazel Wood Novel by Melissa Albert
9781250246073
Available January 7, 2020 from Flatiron Books
Ages 13 to 18
The highly anticipated sequel to the New York Times bestselling tour de force THE HAZEL WOOD! In THE NIGHT COUNTRY, Alice Proserpine dives back into a menacing, mesmerizing world of dark fairy tales and hidden doors.
"A must-read for fans of portal fantasies, mysteries, and readers who prefer their magic with bloody sharp edges." —School Library Journal, starred review
"This follow-up to the astonishing THE HAZEL WOOD displays the same lush prose, dizzying imagination, and macabre sensibilities (along with the grisly body count) . . . A necessary read for Hinterland fans—and who isn't?"
—Kirkus Reviews
JANE ANONYMOUS by Laurie Faria Stolarz
9781250303707
Available January 7, 2020 from Wednesday Books
Ages 13 to 18
Jane was held captive in a room with only a bed, a refrigerator, and an adjoining bathroom for seven months. Now she's back home and the only thing that makes her feel better is writing about her experience. But will uncovering the truth of what happened break her forever?
"A story about lingering trauma, loss, and the journey toward healing, this gripping crime novel could be a documentary from the Investigation Discovery channel. A must-read." —School Library Journal
"Stolarz ups the psychological ante . . . the depth of psychological intrigue is absorbing, and the twist on Stockholm syndrome, disturbing . . . this novel is a testament to how the mind can reshape reality in order to survive."
—Kirkus Reviews, starred review
TWEET CUTE by Emma Lord
9781250237323
Available January 21, 2020 from Wednesday Books
Ages 12 to 18
From debut author Emma Lord comes a re-imagining of You've Got Mail in this heartfelt and hilarious celebration of snarky tweets, first kisses, and an epic social-media battle between straight-A student Pepper and her biggest annoyance, Jack.
"This plugged-in romance will likely be seen as a precursor to the way teen love stories will be told for years to come." —Booklist
"Lord accurately depicts various sides of today's online culture. Amid all the digital hoopla is an engaging story about family loyalty and pursuing one's own passions . . . A just-right combination of sweet and cheesy." —Kirkus Reviews
DIAMOND CITY by Francesca Flores
9781250220448
Available January 28, 2020 from Wednesday Books
Ages 12 to 18
Is courage born or is it bred? In this action-packed young adult fantasy, a teen assassin must overcome poverty, violence, and loss because "good things don't happen to girls who come from nothing . . . unless they risk everything."
"Full of action sequences that will compel readers to keep turning pages, this book is ideal for those who enjoy fast-paced stories." —School Library Journal
"An entertaining and action-driven tale of assassins and magic."
—Kirkus Reviews
CRACKED UP TO BE by Courtney Summers
9781250256973
Available February 4, 2020 from Wednesday Books
Ages 13 to 18
The award-winning debut that started it all—now with a gorgeously updated cover (that happens to coordinate perfectly with SADIE) and a new foreword from the New York Times bestselling author herself!
FOUL IS FAIR by Hannah Capin
9781250239549
Available February 18, 2020 from Wednesday Books
Ages 14 to 18
FOUL IS FAIR is a bloody, thrilling, fantasy retelling of Macbeth in which four girls seek revenge on the boys who have wronged them. Golden boys beware: something wicked this way comes.
"Rhythmic, propulsive prose drives this bloody retelling of Macbeth at a relentless pace all the way to its violent end . . . Intense, implausible, and impossible to put down." —Kirkus Reviews
THE DYSASTERS: The Graphic Novel: Volume 1 by P.C. Cast and Kristin Cast
9781250268778
Available February 25, 2020 from Wednesday Books
Ages 12 to 18
In their first graphic novel adaptation, #1 New York Times bestsellers P.C. and Kristin Cast bring us the world of THE DYSASTERS—genetically manipulated teenagers must control their abilities as they learn of their past, how they came to be, who's following them, and what tomorrow will bring.
ONLY MOSTLY DEVASTATED by Sophie Gonzales
9781250315892
Available March 3, 2020 from Wednesday Books
Ages 13 to 18
SIMON VS. THE HOMO SAPIENS AGENDA meets Clueless in this boy-meets-boy spin on Grease. Ollie and Will were meant to only be a summer fling, but when they end up attending the same school, will their fling become something more?
ANNA K.: A Love Story by Jenny Lee
9781250236432
Available March 3, 2020 from Flatiron Books YA
Ages 14 to 18
A deliciously inventive re-imagining of Leo Tolstoy's timeless love story, ANNA KARENINA​, set in the elite enclaves of Manhattan and Greenwich—perfect for fans of CRAZY RICH ASIANS and Gossip Girl.
TIN HEART by Shivaun Plozza will be available in trade paperback on March 20, 2020.
readmoreremove
Hello, YA librarians!
Check out our latest & greatest YA titles from the past two months, then join us on Twitter today at 2:30pm EST for Early Word YA Galley Chat (#ewgcya) and tell us what you've been reading & loving!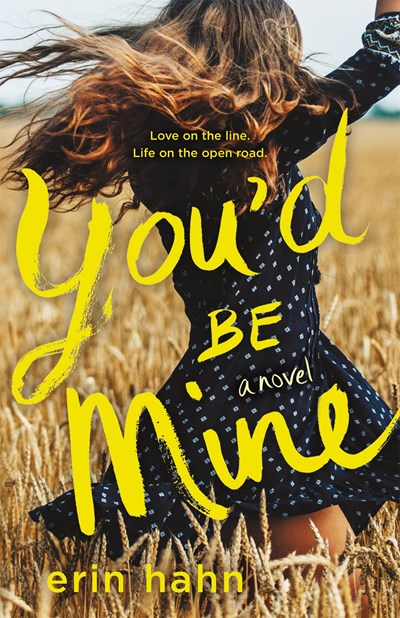 YOU'D BE MINE by Erin Hahn
9781250192882
Ages 14 to 18
Annie Mathers is America's sweetheart and heir to a country music legacy full of all the things her Gran warned her about. Superstar Clay Coolidge is a heartbreaker and troublemaker and his label has threatened to drop him if he can't convince Annie to join his summer tour and fix his image. Swayed by Clay's undeniable charm and good looks, Annie and her band agree to join the tour. Can the right song and the perfect summer on the road make two broken hearts whole?
"Hahn's nuanced and complex rendering of both protagonists will stir hearts. " —Booklist
"A good ol' fashioned love story." —Kirkus Reviews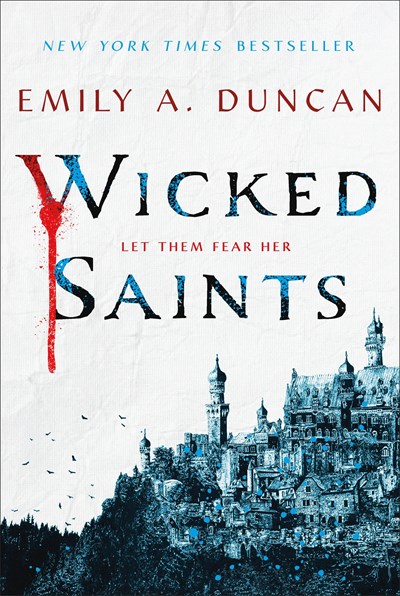 WICKED SAINTS by Emily A. Duncan
9781250195661
Ages 13 to 18
Let them fear her.
In this stunning Joan of Arc inspired debut, Nadya—a peasant girl who can speak to the gods—must find a way to work with a deadly adversary to turn the tide of the war and assassinate the mad king. When their scheme leads them straight to the royal family, Nadya must decide whether to trust the High Prince—her country's enemy—or the beautiful, troubled boy with powers that may ignite something worse than the war they're trying to end. Chaos ensues.
"Rarely does a dark, magical epic have so effective a character-grounded sense of humor."
—Bulletin of the Center for Children's Books
"Densely descriptive prose flows smoothly . . . with lush, specific depictions of magic that are compelling." —School Library Journal
readmoreremove