Articles tagged
"Appalachia"
In AMITY AND PROSPERITY, the prizewinning poet and journalist Eliza Griswold tells the story of the energy boom's impact on a small town at the edge of Appalachia and one woman's transformation from a struggling single parent to an unlikely activist.
NYT Notable Book of 2018
NYT Critics' Top Book of 2018
"An important addition to the emerging genre of works about fracking and its environmental and human costs. This will find large audiences among concerned citizens and warrants the attention of public officials as well as fans of J.D. Vance's HILLBILLY ELEGY."–Library Journal, starred review
"Griswold's empathetic yet analytical account of Haney's indefatigable role as advocate for justice is a thorough and thoroughly blood-pressure-raising account of the greed and fraud embedded in the environmentally ruinous natural-gas industry. As honest and unvarnished an account of the human cost of corporate corruption as one will find."–Booklist, starred review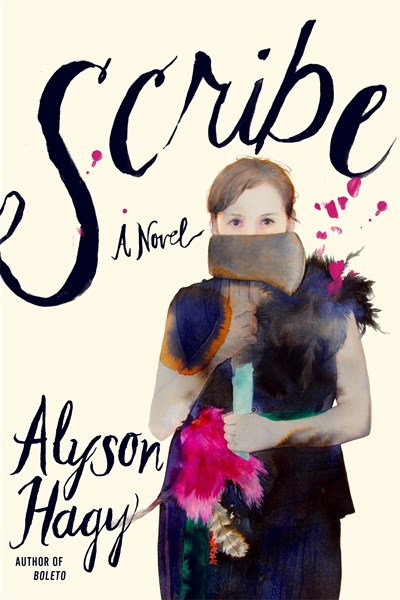 SCRIBE by Alyson Hagy
Two starred reviews for this gothic, apocalyptic, dystopian novel filled with myth and folklore from the hills of Appalachia!
"Set after a civil war and deadly fevers decimate the country, Hagy's new novel is a slim and affecting powerhouse. Timely and timeless; a deft novel about the consequences and resilience of storytelling." — Kirkus Reviews, starred review
"Taut and tense, with both a dreamlike quality and a strong sense of place, Hagy's brief but powerful tale will indelibly haunt readers long after the final page is turned." — Booklist, starred review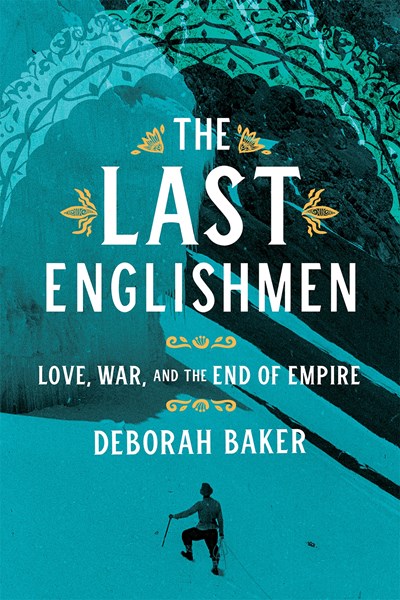 THE LAST ENGLISHMEN: Love, War, and the End of Empire by Deborah Baker
Two starred reviews for this sumptuous biographical saga, both intimate and epic, about the waning of the British Empire in India!
"A Pulitzer Prize and National Book Award finalist takes readers on a journey through the Indian subcontinent at the closing of the British Empire. Seemingly covering disparate topics, Baker beautifully connects them all with an incisive, clear writing style and sharp descriptions of the terrain. A book for any readers curious about India after 1900." — Kirkus Reviews, starred review readmoreremove
THE LONG WAY HOME by Louise Penny
Penny's highly anticipated tenth Chief Inspector Gamache novel is here! Booklist and Library Journal loved it with the latter warning, "The heartbreaking conclusion will leave series readers blinking back tears." Keep an eye out for upcoming major media for THE LONG WAY HOME, including NPR's "Weekend Edition," the New York Times, the New York Times Book Review, USA Today, Washington Post, and much more!
SUMMER OF THE DEAD by Julia Keller
In Keller's third Bell Elkins novel, a spate of violent crimes cast suspicion on a struggling young woman's family while Bell must deal with her sister's release from prison. Booklist and Library Journal gave it starred reviews with the latter saying, "The gritty Appalachian setting and plot will keep readers' attention locked on the pages. This title will especially appeal to fans of such rural noir authors as Tom Bouman and Daniel Woodrell."
NINE DAYS by Minerva Koenig
On Sale: September 9, 2014
"Texas architect Koenig's complex and intriguing suspense debut introduces 'Julia Kalas'—the name the WITSEC program assigned her after neo-Nazis made her a widow. Fans of distinctive female characters like Nevada Barr's Anna Pigeon and Becky Masterman's Brigid Quinn will be thrilled to add Koenig to their ranks."
— Publishers Weekly, starred review
"Small-town Texas is vividly brought to life in this atmospheric and entertaining debut that also introduces a memorable and unusual protagonist. It's bound to delight fans of Tricia Fields, Lori G. Armstrong, or James Lee Burke's 'Hackberry Holland' books." — Library Journal, starred review
readmoreremove