Articles tagged
"ACCORDING TO A SOURCE"
Oh what a lovely day for a #BookBday!
A GOOD COUNTRY by Laleh Khadivi
Three starred reviews! An achingly timely novel about the radicalization of a Muslim teen in California—about where identity truly lies, and how we find it. "Brilliantly channeling the minds of angst-filled teenagers with barely formed worldviews who seesaw between brash self-confidence and deflating insecurities, Whiting and Pushcart Prize winner Khadivi has written an important, smart, timely novel that rivals such standouts as Karan Mahajan's THE ASSOCIATION OF SMALL BOMBS or Mohsin Hamid's THE RELUCTANT FUNDAMENTALIST." — Library Journal, starred review
ISADORA by Amelia Gray
One of Publishers Weekly's Best Books of Summer 2017! "Historical novels about artists abound, but few attain the psychological intricacy, fluency of imagination, lacerating wit, or intoxicating beauty of Gray's tale of Isadora Duncan, the courageous mother of modern dance. The spellbinding result is a mythic, fiercely insightful, mordantly funny, and profoundly revelatory portrait of an intrepid and indelible artist." — Booklist, starred review
MOLLY AND THE CAT CAFE by Melissa Daley
When two-year-old tabby, Molly, loses her beloved owner, she decides to take matters into her own paws and embarks on a grueling journey to the nearest town to find a new home. "As comforting as a purring cat on a cold winter night, Daley's feel-good feline escapade will warm pet lovers' hearts. Watch for future Cat Café novels." — Booklist readmoreremove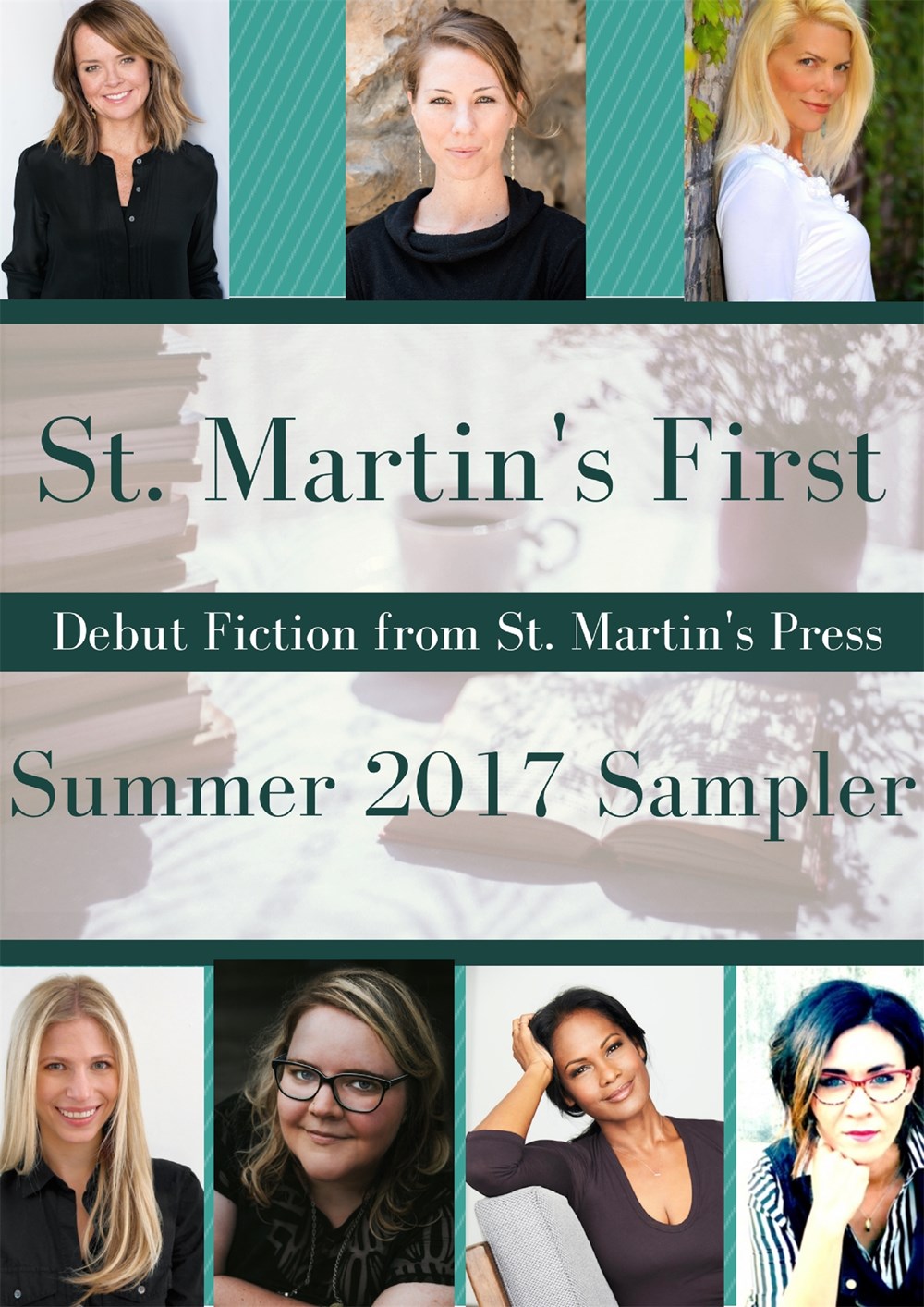 New Year, new talent! Download debut novel excerpts from the complimentary Spring/Summer 2017 St. Martin's First Sampler today!
With your help, St. Martin's Press has launched the careers of countless bestselling writers—Jonathan Tropper, Dan Brown, Augusten Burroughs, Louise Penny, and Lev Grossman were all first-time authors that St. Martin's Press nurtured to publication and were read and beloved by you. Help us do it again by downloading, reading, and sharing your love for the next group of authors before they become bestsellers!
Titles include:
THE BOOK OF SUMMER by Michelle Gable
SOME BRIGHT MORNING, I'LL FLY AWAY by Alice Anderson
THE ATLAS OF FORGOTTEN PLACES by Jenny D. Williams
THE WARDROBE MISTRESS by Meghan Masterson
THE IDEA OF YOU by Robinne Lee
THE LAST PLACE YOU LOOK by Kristen Lepionka
THE INEVITABLE COLLISION OF BIRDIE & BASH by Candace Ganger
ACCORDING TO A SOURCE by Abby Stern
STARS OVER CLEAR LAKE by Loretta Ellsworth
Happy Reading!